Your digital assets, which may include everything from family photos to bank details, are probably very essential to you. Therefore, it's crucial that they are properly secured. Additionally, proper security entails more than just setting a password on your laptop or a passcode on your phone. There are several other security measures you may take, and you can set them up easily.
Besides, it will only take you a few minutes to configure at least some of these safeguards in order to keep your most important files safe and secure, and you might later regret not having done so. In addition, they'll aid in making sure that only you have access to your most private information. So, here are some important tips for keeping your most sensitive files private:
1. Hide images and videos
You may now hide pictures and videos that you really don't want other people to see on Android and iOS, or to be more precise, both Google Photos and Apple Photos. Additionally, you may make sure a portion of your media gallery is concealed from view if someone else has access to your phone, whether they are a friend or complete stranger.
For that, press and hold a photo or video in Google Photos on Android to choose it, then select any other files you want to move. If this is your first time using the locked folder, select Move to Locked Folder from the menu below. You will be prompted to re-unlock your phone before the data are transferred. To access your locked folder, go to Utilities under the Library menu and apply the same unlocking procedure you use to unlock your phone.
Moreover, select the photographs and videos you wish to conceal by tapping Select in the Library tab of Apple Photos on iOS. Then, select Hide and then confirm your choice by tapping the three dots in the lower right corner. You can access your hidden files by selecting Albums and Hidden. To access the hidden folder, use the same unlock technique that you use to access your phone (such as Face ID or Touch ID).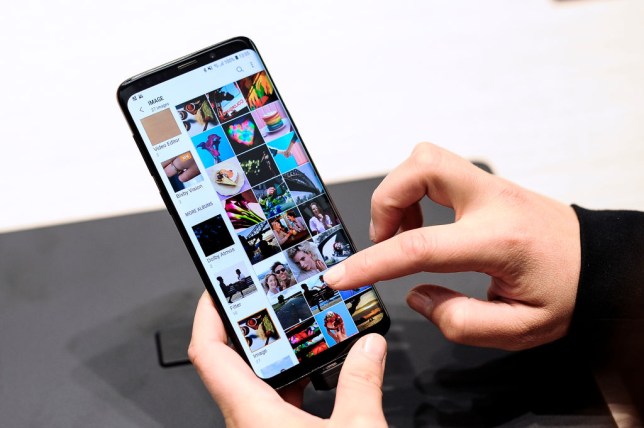 2. Document password protection
Password protection adds a useful additional degree of security to any measures you're employing to limit access to your phone, computer, and cloud accounts. It ensures that even if someone finds a file, they are unable to actually open it. If you frequently find yourself moving files between various devices and individuals, it is very worthwhile to do.
Furthermore, depending on the applications you're using, you can approach this in a variety of ways. For instance, select File, Info, Protect Document, and then Encrypt with Password in Microsoft Word or Excel for Windows. Similar features may be found in Apple's Pages and Numbers program, where you can choose File and Set Password.
However, you must select a password that you won't forget because in the future, anyone will be unable to access your file without it. That'll be the case most of the time anyway—for example, if you're using a Mac with Touch ID technology, you can use your fingerprint instead of a password to validate your identity when opening files in desktop programs.
3. Encrypt flash drives
Whether you're moving information between computers or sending them to someone else, USB flash drives are still a viable way to do it. Without your set password, the data on these drives cannot be read and the files cannot be opened. Encryption locks the data to a password.
And while there are native solutions for this in both Windows and macOS, they are not particularly user-friendly and, in the case of Windows, need the Pro enterprise edition of the operating system to utilize them. In addition, use VeraCrypt, a free and open source program, for the task if you have a preference for a certain computer.
Also read: How does Dolphin Browser work and what is it?
Lastly, to achieve this, launch VeraCrypt on your Windows or macOS computer, click Create Volume, and then select Encrypt a non-system partition/drive. The non-system partition/drive you're referring to is your USB stick. Then, the software will walk you through each step of the process.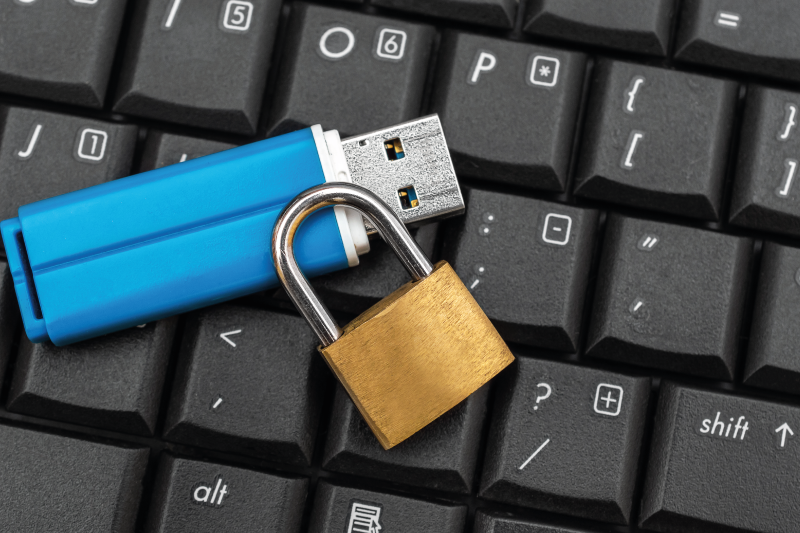 4. Set links' expiration dates
These days, a lot of us use cloud storage services to transfer files between computers and people. These shared files and folders can frequently be password-protected for added security. Setting expiry dates on shared links is another safety measure that is accessible but that you may not be aware of.
So, for example, if you configure a link to only be active for a week, a month from now any one who finds that link and clicks on it will be unable to access those files. Making sure no doors are left open with regard to data that you have already granted access to is a kind of digital security housekeeping procedure.
For instance, in the case of Dropbox on the web, you can turn on the Expiry option and select a date for the link to expire by clicking Settings on the sharing window. Additionally, the same features are accessible in OneDrive for the web as well. When picking a contact, select a file, click Manage access on the right, and you may specify an expiration date.
5. Cover your tracks
Consider how you delete files once you are through with them or after you have moved them to another location. This can be as simple as ensuring that your macOS Trash folder or Windows Recycle Bin is regularly empty. Alternatively, you can forego these safety nets by removing files using the Shift+Delete (Windows) or Cmd+Option+Delete (macOS) keyboard shortcuts.
Moreover, by opening Settings and selecting System, Storage and Storage Sense—the option is roughly halfway down the page—you may customize the amount of time that files remain in the Recycle Bin on Windows. On macOS, you may ensure that the Trash folder is frequently cleaned out by launching Finder, selecting Finder, Settings, and Advanced, then selecting the Remove items from the Trash after 30 days.
Finally, you can have other files that are older than a specific age automatically wiped if you wish to take things a step further. However, apps like BitRaser File Eraser (available for both Windows and macOS) may wipe certain folders on a schedule and ensure you're not leaving anything behind. Of course, you must exercize caution to ensure you're not erasing anything you actually need.