On the red carpet of the 2023 Grammy Awards, see who rocked the best, boldest, brightest, and, yes, biggest ensembles, from stunning mermaid gowns to garish designs that made heads turn.
1. Lizzo
The singer (and trademarked "100% that bitch") finished off a tremendous weekend and an even bigger year with an even larger fashion moment—this orange corset gown by Dolce & Gabbana with silver details and a cascading floral appliqué opera-length coat, along with matching fingerless gloves and nails.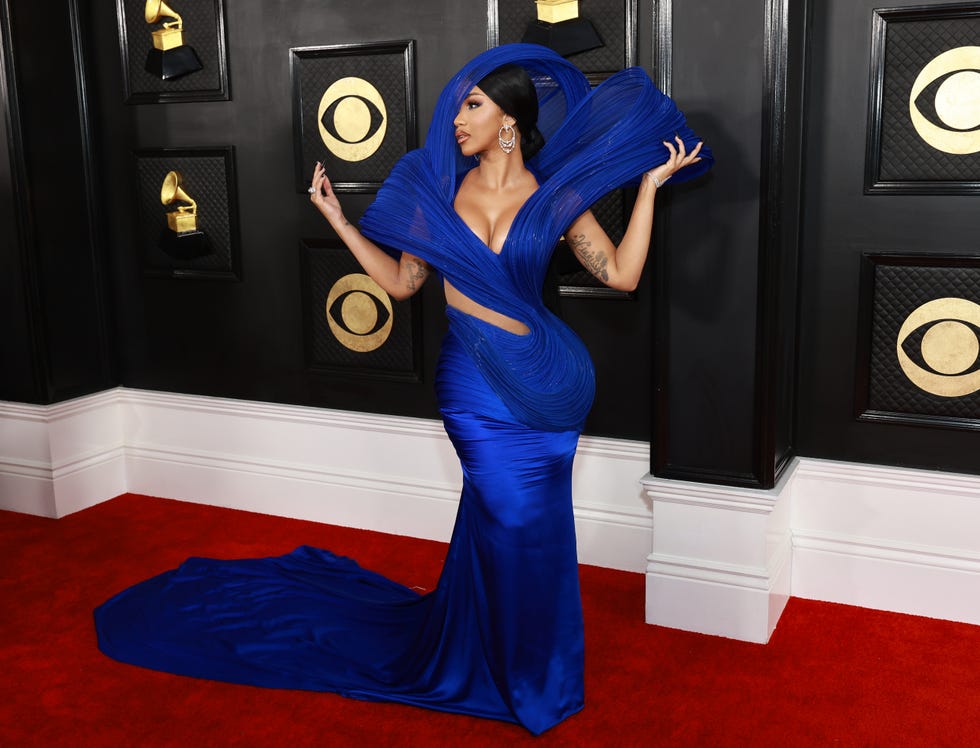 2. Cardi B
In a cobalt blue Gaurav Gupta gown with sculptural hood and embellishments, along with stunning dangling earrings, Cardi B, who is an expert at making a red carpet arrival, kept her streak going at the 2023 Grammy Awards.
3. Adele
Adele, who was among the performers that many people were most eager to see, was accessorized with Tiffany & Co. jewelry and a raspberry Louis Vuitton gown with strong shoulders at the 2023 Grammy Awards.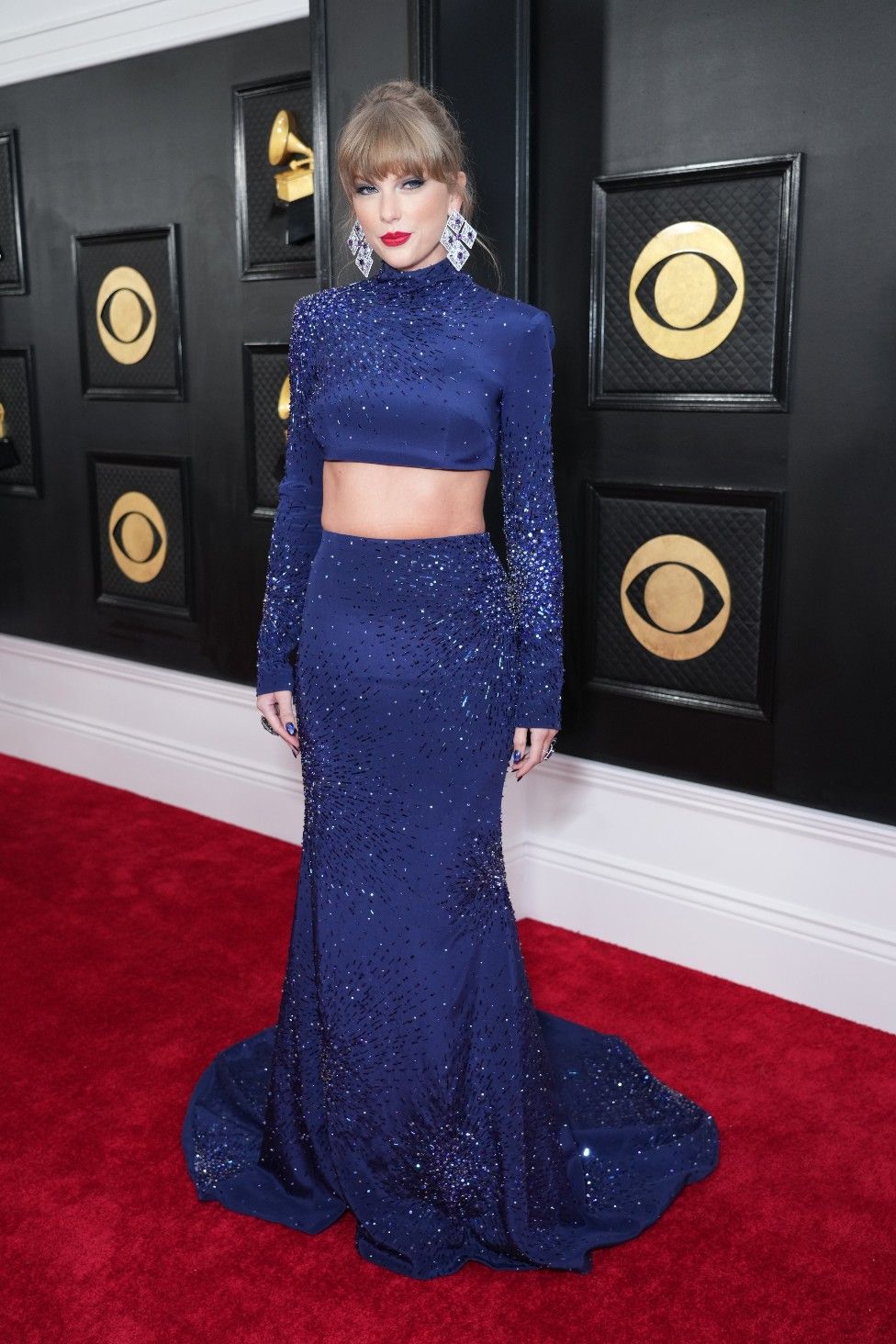 4. Taylor Swift
In a Midnights-blue turtleneck crop top and matching full skirt, along with doorknocker Lorraine Schwartz earrings and that classic red lip thing you adore, pop artist Taylor Swift (who has already won a Grammy for the best music video for "All Too Well") paid homage to her earlier years at this year's Grammys.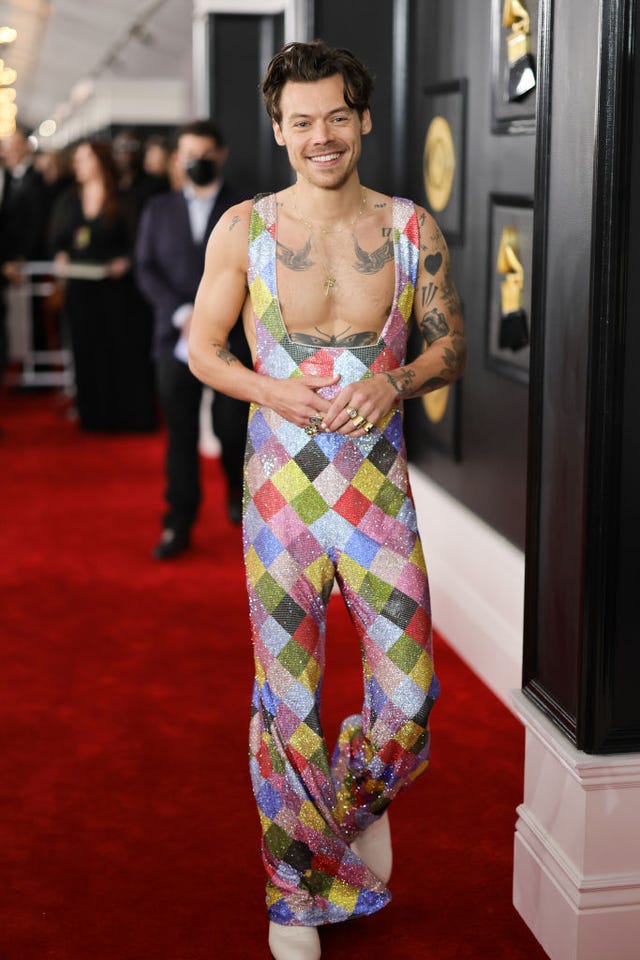 5. Harry Styles
Harry Styles, who is never content to wear the same thing twice, wore an Egonlab jumpsuit with a plunging, vibrant harlequin design, created with a tonne of Swarovski crystals (250,000, to be precise) at the 2023 Grammy Awards.
6. Shania Twain
Shania Twain continued "just having fun" with fashion in a polka-dot Harris Reed suit and bustier, topped with vibrant red locks and a matched hat. And man did she look like an icon!
Also read: Lizzo attended the pre-Grammys party with her boyfriend Myke Wright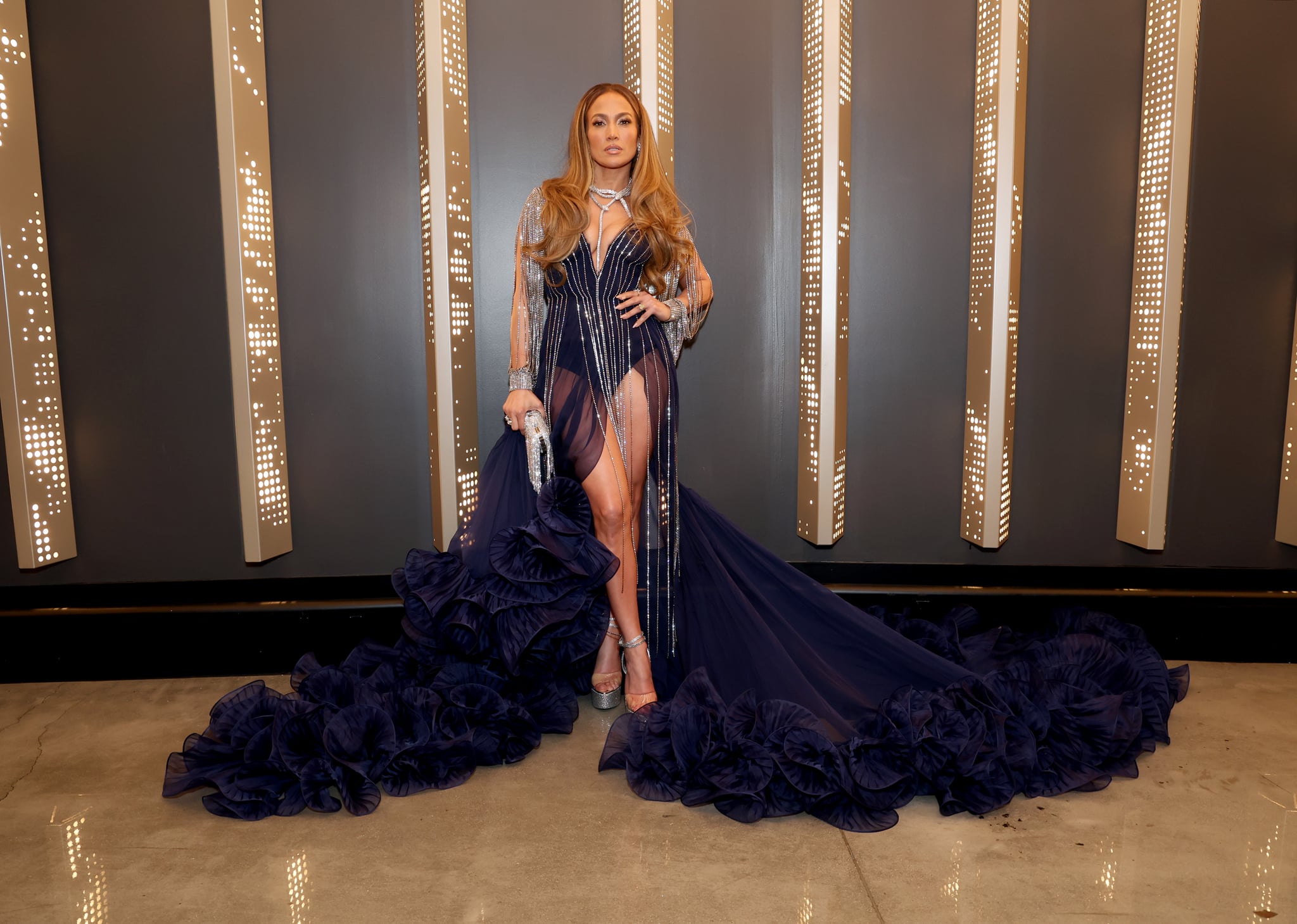 7. Jennifer Lopez
In a flowing royal purple gown with ruffles, pleats, a high slit that reveals her J.Lo Jennifer Lopez heels, dozens of sparkling chains, and not one but two diamond necklaces, Lopez made the most of her onstage opportunity at the 2023 Grammy Awards.
8. Steve Lacy
Steve Lacy was dressed entirely in Saint Laurent, which he described as "comfortable" during the preshow in addition to being really fashionable.
9. Anderson .Paak
Singer Anderson .Paak is the only person who can pull off a wallpaper print flowered suit with green piping over a tank, which he rocked at the 2023 Grammys.