With the introduction of its much-anticipated "Big Picture Mode," Steam introduces a style that Steam Deck users are already accustomed to.
The updated "Big Picture Mode" has been under testing for a long now at Valve. And now, Steam PC users can use the brand-new look that was inspired by the Steam Deck.
According to a claim by Windows C2entral, Valve, the company that makes Steam, has been working since 2022 to do away with the old Big Picture mode design.
It coincides with the rise in popularity of Steam Deck, a portable gaming console with an easier-to-use user interface. Because of how well-liked its software design has been by its customers, PC gamers were also demanding the same appearance.
It is important to note that Steam is transformed for users who have a large monitor or who utilize a TV as their display and gaming controller when they select the "Big Picture" option.
As a result, the gaming company put it to the test for around four months. The "Big Picture" feature has now formally moved past the beta stage.
Designs Inspired by Steam Decks
GameSpot mentions in their news article that Steam PC users have begun receiving the updated "Big Picture." In essence, the update restores the UI that Steam Deck users have been enjoying for a while.
The latest version gives a simplified home screen, much like the handheld gaming device's design. It now has a "Recent Games" feature that makes it simple for users to find the video games they've recently played.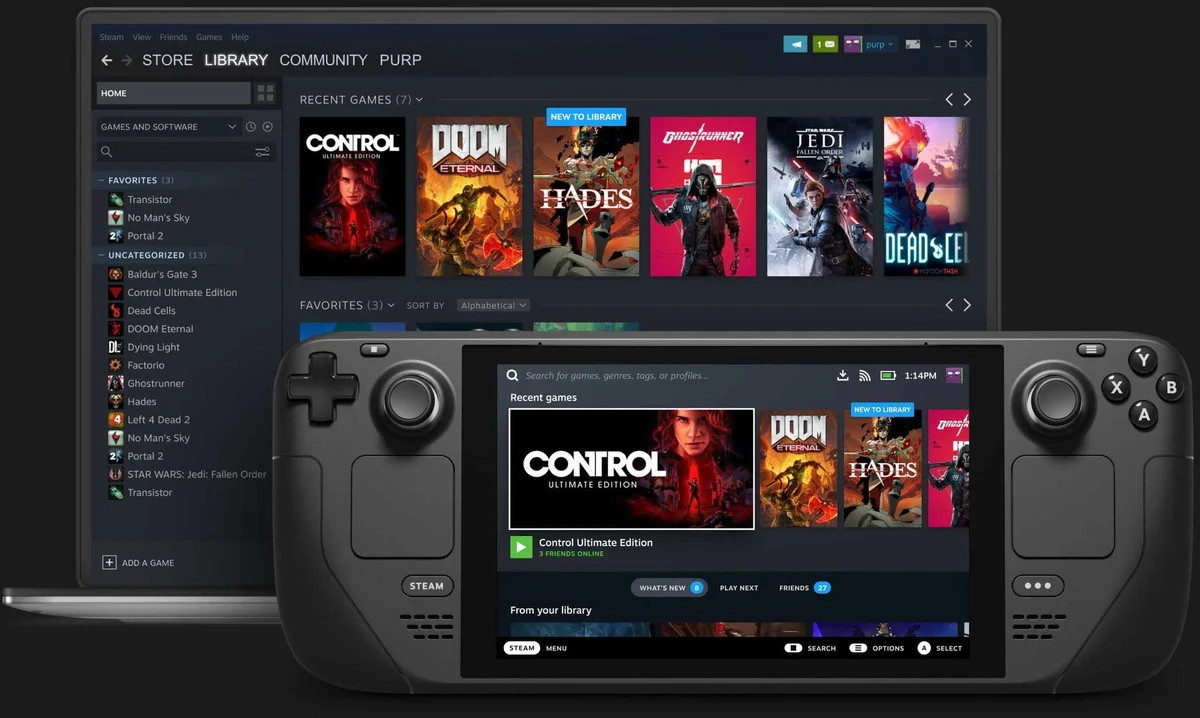 The "What's Redesigned" tab on the new home page now highlights current and forthcoming in-game events. Not to mention that it displays the most recent information regarding the various gaming offerings.
Users may easily access new games and information about their friends by using the other two tabs, Friends and Recommended.
SteamOS 3.4 Update from Valve for Steam Deck includes a new screen-tearing option and bug fixes
According to the reports, the updated appearance also includes brand-new, interesting features. It now provides users with a global search function and a new gaming controller configurator.
The update also adds additional menu options, such as a system menu and a quick-access menu. The updated "Big Picture" user interface also makes it simpler for Steam users to view their achievements and game tutorials.