(Image credit- FoneArena.com)
Acer Swift Edge 16, is a lightweight 16-inch laptop. that will make you forget that there is something in your bag.
However, it is quite normal to think that the larger screen should be a bulky laptop when you hear about the 16-inch laptop. Still, there is an exception, when you want to go for Acer Swift Edge 16 laptop.
It is a lightweight smaller laptop with a larger screen with a weight of two-and-a-half-pound 16-inch laptop, simple to carry and pleasure to use.
Acer Swift Edge 16
Specifications
Acer Swift Edge 16
Dimensions

14.08 inches x 9.68 inches x 0.57-0.60 inches

Weight

2.73 pounds

Processor

AMD Ryzen 7 7840U

Graphics

AMD Radeon 780M graphics

RAM

16GBLPDDR5

Display

16-inch 16:10 WQXGA+ (3,200 x 2,000) OLED, 120Hz

Storage

1TB PCIe Gen4 SSD

Touch

No

Ports

2 x USB4

2 x USB-A 3.2 Gen 1

1 x HDMI 2.1

1 x 3.5mm audio jack

1 x microSD card reader

Wireless

Wi-Fi 6E and Bluetooth 5.1

Webcam

1440p

Operating system

Windows 11

Battery

54 watt-hours

Price

$1,300
Design and Display
The Swift Edge 16 is clearly intended for those who desire a huge display without needing a large laptop. It succeeds because it is only 0.60 inches thick at its thickest point and weighs only 2.73 pounds. It's hardly the most lightweight or thin 15- or 16-inch laptop you can get.
Also read: This RTX 4090 gaming computer from Acer couldn't be any smaller
Large keycaps, plenty of key spacing, and a nice bottoming motion are all elements of the sharp keyboard. The touchpad is accurate and quick, with crisp, silent button clicks, although given the space on the palm rest at hand, it should be bigger.
Ports
The Swift Edge 16 manages to cram in a ton of legacy support in terms of connections. Along with two USB-C connectors, a microSD card reader, and a handful of USB-A ports, it also contains an HDMI 1.2 port. Thunderbolt 4 support is the main omission, but the AMD chipset is to blame. However, modern wireless connectivity is available.
Camera
Acer also included a 1440p webcam, which offers a clear image for videoconferencing. That is four times the 720p webcam resolution of the XPS 15. Instead of an infrared camera for Windows 11 facial recognition, the Swift Edge 16 uses a fingerprint reader that is built into the power button.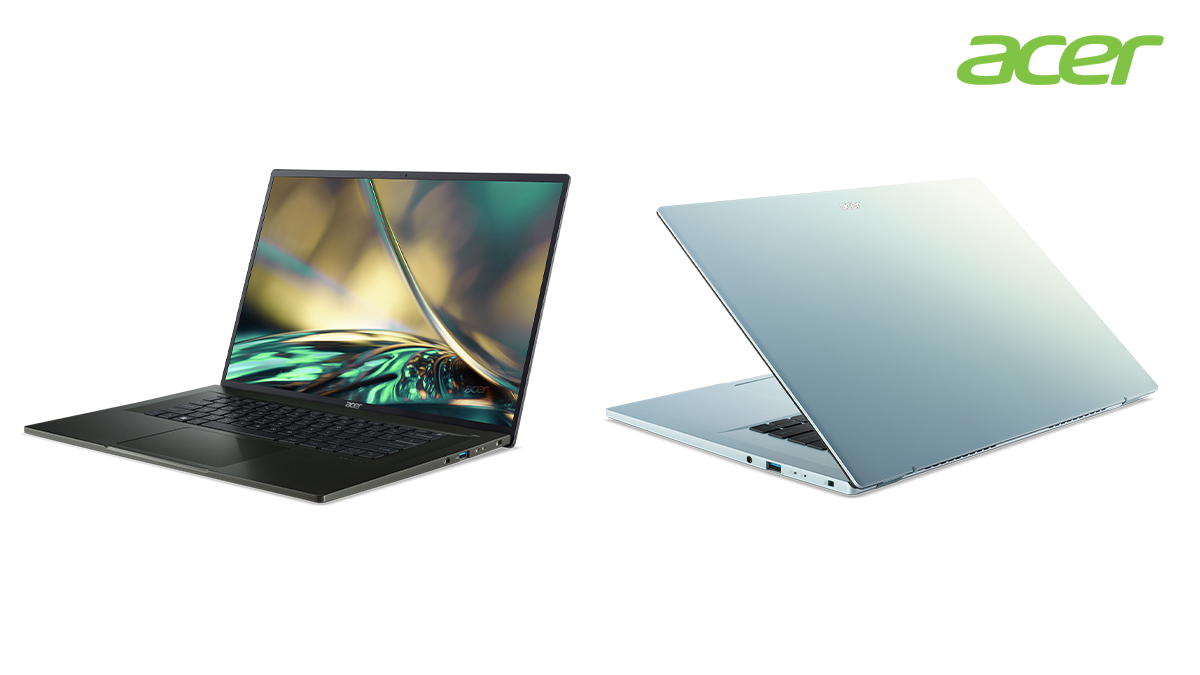 Performance
The Ryzen 7 7840U is a midrange CPU with eight cores and 16 threads operating at 5.1GHz on a 28-watt maximum boost frequency. With that power rating, it is in direct competition with Intel's 28-watt 13th-generation Core processors, particularly the Core i7-1360P, which has 12 cores (four Performance and eight Efficient) and 16 threads, with the Performance cores running at up to 5.0GHz.
Battery Life
The Swift Edge 16 didn't receive the kind of battery life we often see with AMD processors, maybe due to the small 54-watt-hour battery and the power-hungry, high-resolution OLED display operating at 120Hz.
The Ryzen 7 7840U uses less power than the 45-watt devices that it most directly competes with, but not as little as the 15-watt alternatives.
With a resolution of 3,000 x 2,000 and a refresh rate of up to 120Hz, the Swift Edge 16 offers a clear OLED display. Out of the box, the display is vibrant and stunning, with deep blacks and superb colors.
Final Thought
The Swift Edge 16 is a good option if you're searching for a quick work laptop with a lovely display. It's substantially slimmer and lighter than most 16-inch laptops, though not nearly as thin as the MacBook Air 15.
However, it has a terrible battery life and subpar graphics performance. An appealing list price and an outstanding sale price serve as a counterpoint to that. For those who desire a larger display without needing a larger laptop, the Swift Edge 16 is suggested.