(Image credit- Cosmos Magzine)
Artificial intelligence has entered the ocean's depths on an unusual underwater trip to track the ecosystem of coral reefs.
Advanced deep-learning algorithms have been developed by University of Hawai'i (UH) at Manoa researchers, and they can now explore space to find and analyze reef haloes.
Reef Halos' Secrets
The enigmatic rings of bare sand that surround coral patch reefs, known as reef halos, hold long-kept secrets about the health and vitality of these undersea wonders. But until today, solving their puzzles has proven difficult and time-consuming.
At the Hawai'i Institute of Marine Biology (HIMB) in SOEST, Simone Franceschini, the study's lead author, and a postdoctoral research fellow said that "With this new method, we can accurately identify and measure reef halos on a global scale in a tiny fraction of the time it would take a human being to accomplish the same task."
The UH Manoa School of Ocean and Earth Science and Technology (SOEST) has developed a cutting-edge technique that quickly and accurately detects and measures reef halos on a global scale.
What it would have taken human researchers years to complete is now finished in a matter of seconds.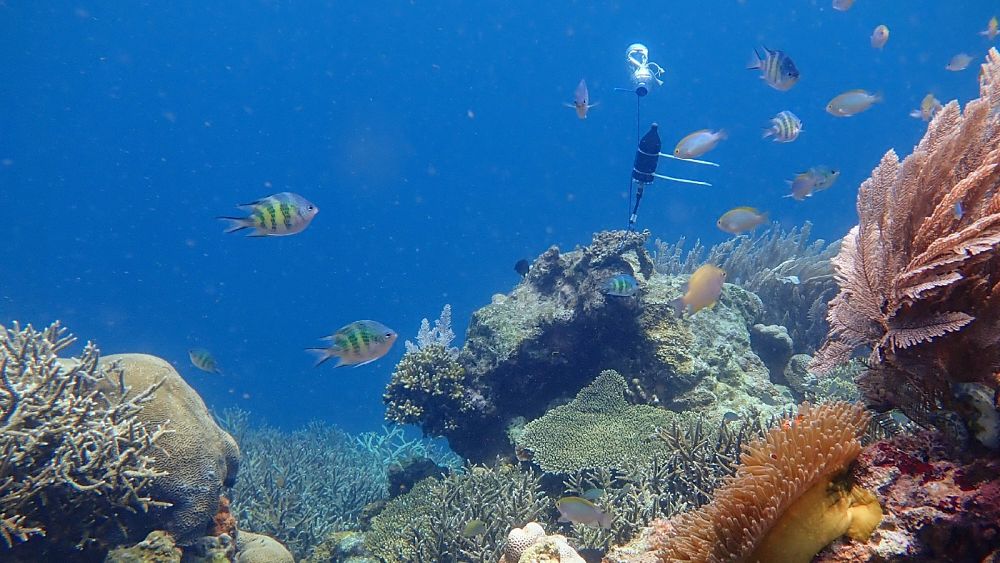 The study's senior author, Elizabeth Madin, an associate research professor at HIMB, sees a time when this AI technology is used extensively for controlling and observing coral reef ecosystems.
Even in the most remote regions of the world, scientists may remotely observe reef halos to learn crucial information about these delicate underwater kingdoms.
Also read: The OnePlus 11 5G enters the 2023 flagship race
Ecological harmony has been achieved by combining AI with ecology. Large-scale ecosystem analysis and wildlife conservation initiatives have undergone a revolutionary change thanks to computer vision techniques and cutting-edge satellite image technologies.
Their intense concentration is now focused on the fascinating patterns of the reef halo.