The 14-inch gaming laptop is intriguing because it provides greater portability but may sacrifice gaming performance. The Asus ROG Zephyrus G14 has consistently been one of the finest selections for computers that manage that compromise better than others.
Far too many unknowns to predict a winner
The machine was improved by Asus at CES 2023, adding a mini-LED panel to an already excellent gaming laptop. However, it wasn't the only one. The Alienware x14 R2, one of Dell's excellent computers that have recently been refreshed, is a tough contender. Which portable gaming system is superior?
The only visual differences between the ROG Zephyrus G14 2023 and the 2022 model are the white chassis and optional AniMe Matrix lid. It measures 0.72 inches thick and has a sufficiently narrow width and depth. With a 3.88-pound weight, it's even fairly light thanks to the chassis made of magnesium alloy.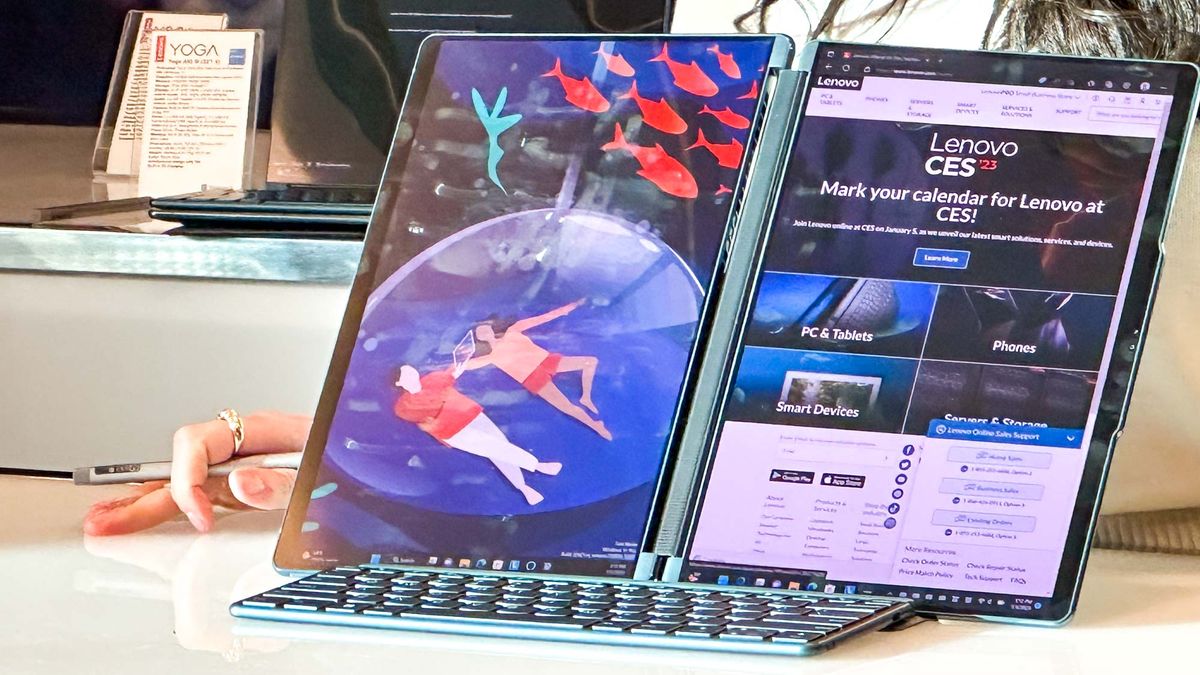 Photo Credit: Flipboard
Regarding design, the Alienware x14 R2 is an entirely other animal. It is beautiful, slender, and sleek. It appears classier and more elegant because to its curved edges and straightforward chassis. It's the closest thing to an XPS laptop you'll find on a gaming system, according to our reviewer. But despite being oddly both significantly smaller at 0.57 inches and heavier at 4.6 pounds, it is also marginally wider and deeper than the Asus. 100 micro-LEDs that loop around the ports are Dell's response to the Asus AniMe Matrix display lid. They give the device a futuristic feel.
In comparison to the ROG Zephyrus G14 2023, the Alienware x14 R2 feels more sturdy and generally denser because it is made entirely of aluminum. Although the latter feels more solidly constructed, the Alienware is in a little different class.
Photo Credit: The Verge
With 1.7mm of travel compared to 1.2mm on the Alienware x14 R2 keyboard, the ROG Zephyrus G14 keyboard may be more suitable for key pounding during intense gaming. In contrast to the Asus's single zone RGB illumination, the Dell delivers RGB backlighting for each individual key. Although the touchpads on both laptops are adequate, you should probably use a good gaming mouse with both of them.
Also Read: Samsung is attempting to patent a laptop with a 'flexible screen'
Alienware benefits from connectivity mostly due to its Thunderbolt 4 capability. You won't find that on the Asus because of the AMD chipset. Other than that, they both have plenty of ports.
Performance
Given the absence of benchmark data on the most recent Ryzen 7000 chips from AMD and the 13th-generation CPUs from Intel, we can't really say anything about CPU performance. The Core i7-13620H, which has 10 cores (six Performance and four Efficient) and 16 threads running at 45 watts, is the fastest processor that the Alienware can use. Although not in the same league as bigger, bulkier gaming computers, that CPU should be quick.
The AMD Ryzen 7000-series R9 will be the ROG Zephyrus G14's highest performance setting. The laptop could be equipped with either eight cores and sixteen threads or sixteen cores and thirty-two threads because we don't know the specific series. We're expected to see either the Ryzen 7040 or 7035 series, both of which are 8-core/16-thread models, given the laptop's thin and light design. All we can say for sure at this point is that the ROG Zephyrus G14's CPU performance will likely be competitive with Intel's, while it may or may not be quicker.
We already know that Asus will include a GPU that can support up to the RTX 4090, which will make it substantially quicker than the Alienware, which can only support an RTX 4060 at most. Therefore, the ROG Zephyrus G14 will be the more rapid option for gamers and producers.
Photo Credit: Forbes
Display
The 14.0-inch 16:10 QHD+ IPS screen on the Alienware x14 R2 runs at 165Hz and offers a beautiful display. Given that the GPU's maximum performance is the RTX 4060, it should be suitable for both productivity work and gaming.
The ROG Zephyrus G14, however, is in an entirely different league. For individuals who are only interested in ultra-quick 1080p/1200p gaming, Asus offers a Full HD+ panel at 144Hz. It also offers a QHD+ panel that is comparable to the Dell display.
Also Read: Samsung vs LG – The never-ending battle – Which One is Best?
However, Asus also provides a 165Hz QHD+ mini-LED display that is exceptionally bright (600 nits) (not as impressive as some other new mini-LED panels hitting 1,000 nits or more). The ROG Zephyrus G14 is better for HDR gaming and video consumption since brightness is the most important factor for HDR. It's going to cost a lot, but it should be well worth it.
Photo Credit: CNET
Far too many unknowns to predict a winner
The ROG Zephyrus G14 2023 adds a stunning mini-LED display option while keeping all the features we loved about its predecessor. It will probably continue to be in our list of the best gaming laptops and, given that it can be customized with an RTX 4090, it will probably be the significantly more potent choice.
The Alienware x14 R2 chooses to offer less performance in a slimmer chassis in order to focus more on its stunning appearance.
Which gaming laptop will be best for you?
Once testing is complete, that choice can be made, although both gaming laptops appear remarkable in their respective areas.