(Image credit- Digital Imaging Reporter)
Many legitimate businesses find counterfeit goods to be a hindrance since their knockoff products damage brand recognition and lower profitability.
Amazon and Canon have partnered up to take down a group of counterfeiters who are reportedly selling phony Canon camera batteries and chargers on the Amazon site, according to reports.
The businesses took a daring step by filing a collective lawsuit against the organization, alleging that they had violated Canon's registered trademarks.
Machine Learning for Counterfeit Detection
Advanced machine learning algorithms were combined by Canon Inc. and Amazon's Counterfeit Crimes Unit (CCU) to establish that the products in question were fakes.
Amazon then acted quickly and closed the 29 selling accounts used by the defendants. Protecting its reputation as a leading provider of digital imaging solutions for more than 80 years, Canon places a high priority on doing so and actively pursues counterfeiting.
Both Amazon and Canon have made significant investments in cutting-edge machine learning methods, significantly enhancing their proactive controls. Systems for detecting counterfeit goods and protecting intellectual property have been automated and expanded thanks to these technologies.
According to Anna Dalla Val, director of worldwide brand relations at Amazon, "Machine-learning technologies really are our first layer of defense to detect counterfeit goods and also the bad actors trying to sell them."
For example, Amazon's automated algorithms evaluated more than 8 billion daily attempts to update product detail pages in 2022 for indications of potential abuse. Without the brands ever having to disclose the misuse, their systems successfully prevented or eliminated more than 99% of suspected bogus listings.
The Ongoing Fight Against Counterfeiting by Amazon
Amazon has been engaged in an ongoing campaign to combat fake goods. Despite the precautions they have taken to keep them from accessing their online store, some inevitably manage to get past them.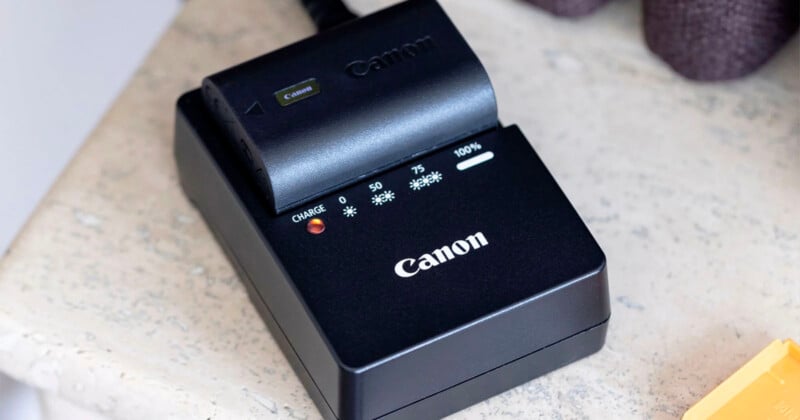 When it comes to fake goods, Amazon is not content to sit back and relax. They take consumer and brand input seriously, apply it to improve their processes, and collaborate closely with law enforcement organizations around the world to prosecute wrongdoers.
In a remarkable accomplishment, Amazon's Counterfeit Crimes Unit (CCU) has filed lawsuits against more than 1,300 criminals in the United States, the United Kingdom, the European Union, and China in the previous year.
These initiatives demonstrate Amazon's focus on safeguarding both legitimate brands and products as well as the safety of their customers.
Also read: Canon's New Powershot V10 is a Pro-Level Vlogging Camera
One such brand is Canon, which has signed up for both Project Zero and Amazon's Brand Registry. In order to find and remove fake goods from the Amazon shop, Canon has relied heavily on these brand protection technologies.
These capabilities enable Amazon to stop counterfeit goods from ever reaching customers, giving brands and customers alike peace of mind.