On Wednesday, January 11, a federal labour regulator granted a significant victory to an independent union at the Staten Island distribution centre of Amazon.
According to reports, the labour agency upheld the verdict and overruled all of Amazon's appeals.
Lack of Overturn
The JFK8 warehouse on Staten Island, home to 8,300 workers, is Amazon's first unionised location in the US after a vote to join the Amazon Labor Union (ALU) in April 2022.
By arguing that the National Labor Relations Board (NLRB) office in charge of the vote meddled in the unionisation process, Amazon tried to have the election results thrown out. Amazon also claimed that the ALU intimidated its workers into supporting them.
Prior to this decision, a federal labour official had concluded that all of Amazon's concerns should be disregarded. In a statement submitted on January 11th, Cornele Overstreet, the director of the NLRB's Phoenix office, expressed his agreement with that choice.
Under US labour law, an employer must start negotiations in good faith with the winning union after an election when the results are official. It is conceivable for there to be delays because the employer could wish to put off signing the first contract and because the parties require more time to work out the specifics of the arrangement.
According to Bloomberg Law, it took an employer and recently unionised employees 465 days on average to achieve a settlement through collective bargaining.
The ALU was thrilled when workers at JFK8 decided to join the union, but has subsequently been unable to achieve the same level of success elsewhere.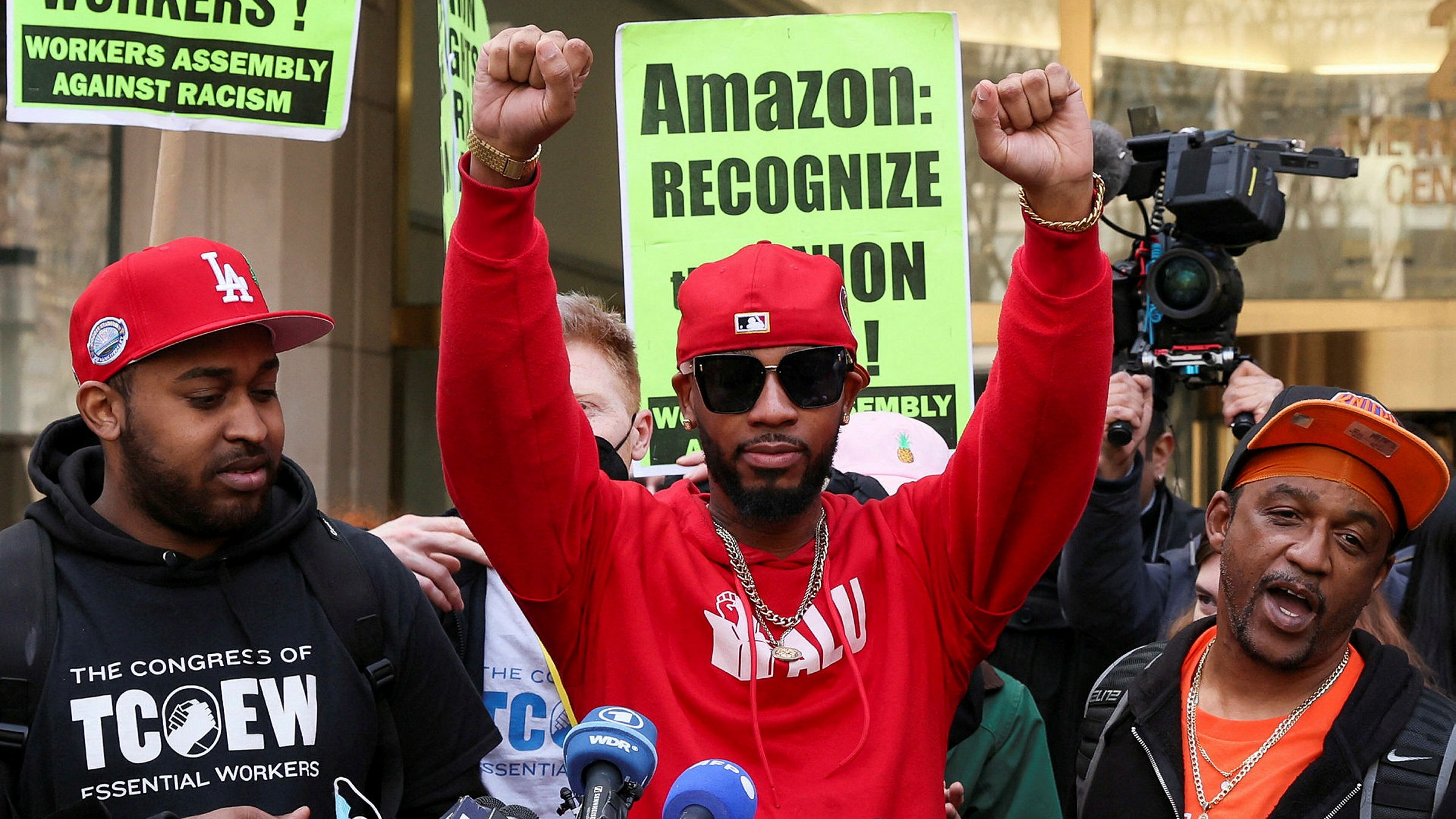 Workers at a nearby Staten Island plant earlier in May 2022 rejected unionisation, and in October of last year, the ALU lost a union vote at an Albany warehouse.
Desire to Appeal
Amazon may, it appears, appeal the ruling to the NLRB's board in Washington.
In a statement, Amazon spokeswoman Kelly Nantel said the company would appeal the decision.
Jassy, for his part, is certain that the NLRB will finally find a solution. The NLRB is probably not going to rule against itself, and this has a good possibility of getting to federal court, he continued.
Chris Smalls, the interim president of the ALU, asserted in a tweet that the union beat Amazon properly and according to the rules. He exhorted Jassy to "come to the table" and discuss a compromise.