Meet Pawl Ruff, Paul Rudd! The 53-year-old actor is being urged by an animal shelter in Collierville, Tennessee, to adopt a puppy that they think resembles the Ant-Man and the Wasp: Quantumania star.
According to the Collierville Animal Shelter, the dog with the nickname Pawl Ruff also goes by the name Waffle House and is a 2-year-old, 65-pound Australian Shepherd mix. The Town of Collierville released a statement via Twitter recently: "While making love connections between pets and people today, we discovered one of our dogs is meant to be with Paul Rudd. We have nicknamed him Pawl Ruff."
Additionally, they kept up their internet pleading, "Paul doesn't have a Twitter handle, but @AntMan does. And honestly, what is more heroic than adopting a shelter pet?"
Furthermore, Pawl Ruff is "a gentle, easy-going fella, the kind of guy you want to be your neighbor, best friend, or lifelong companion," according to the Collierville Animal Shelter. The organization added in jest, "Maybe I really am the canine version of Paul!"
In addition, the dog behaves admirably during bath time, is potty-trained, and walks nicely on a leash. He also enjoys playing with other dogs and is friendly and cuddly, according to the Collierville Animal Shelter.
Also read: Rebel Wilson proposed to Ramona Agruma with a 2.55 carat Tiffany & Co diamond ring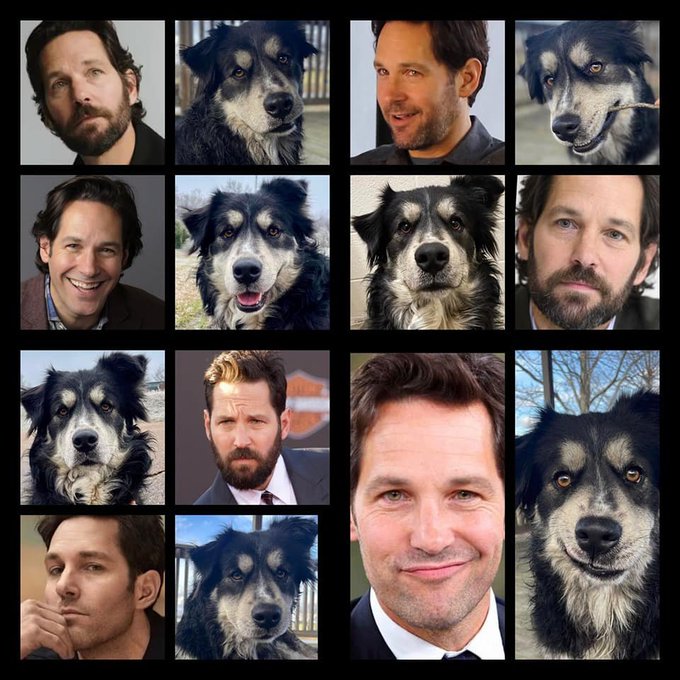 What's more
According to Brandon Wallace, Shelter Manager, Pawl Ruff was taken into the facility on January 28. There, staff members and volunteers discovered that the dog likes the snacks Milk-Bone and Bully Sticks.
Wallace remarked, "Everyone here thought it was hilarious and rather fitting. Waffle House has shown he can be quite the goofball, but also extremely charming, which does describe many of the characters Paul Rudd's portrayed."
On another note, more than seven adoption applications for Pawl Ruff have been submitted since he was listed on the organization's website earlier this month, but the shelter stated that none of them came directly from Rudd. Lastly, on the Town of Collierville website, you can find an application that you can fill out and email to [email protected] if you're interested in adopting Pawl Ruff.