Photo Credit: NBC Palm Springs
The most recent patch for Windows 11 was just unveiled by Microsoft and has already begun to be distributed. Many changes, including those affecting the ChatGPT-based Bing AI search, are forthcoming.
Users of Windows 11 may now speak with the AI-powered Bing directly from their taskbar thanks to a recent upgrade. Also, it appears that the AI model has been updated, which might make communication with it less strange.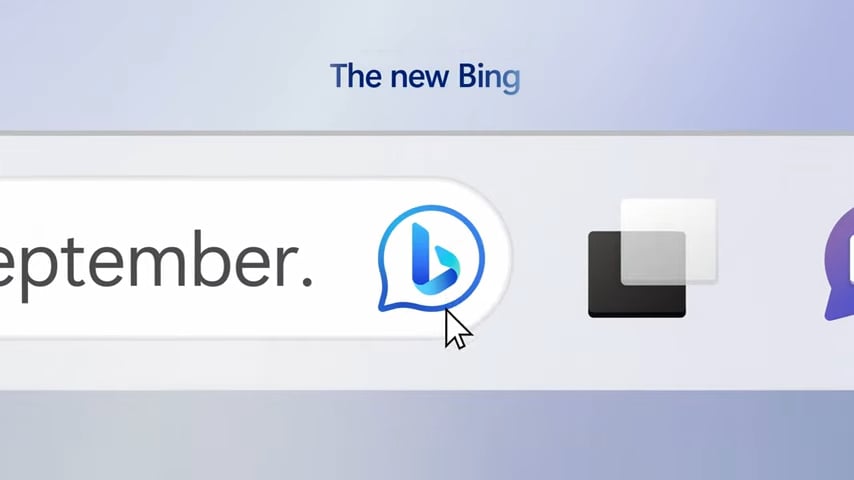 Photo Credit: Gizmochina
Microsoft is definitely betting big on the new Bing powered by AI. Microsoft has now disclosed that it is further integrating the ChatGPT-based Bing search into its products, this time adding it to the Windows 11 search function, less than a month after initially introducing it.
According to Microsoft's CPO, Panos Panay stated, "soon hundreds of millions of Windows 11 users can utilize this great new technology to search, communicate, answer queries, and generate content from right on their Windows taskbar."
The screenshot in the attachment demonstrates that you won't need to open your preferred browser or Microsoft Edge—which now fully integrates with Bing—in order to test out Bing's new search features. Instead, it appears that the Windows taskbar search now offers the full complement of Bing's features.
Photo Credit: Seedspark Blogs
The likelihood is that this will significantly boost the number of prospective Bing users since it may eventually become accessible to all Windows 11 users. For the time being, those who are already members of the Bing preview will still have access to the feature. If not, you can register to be added to the waitlist.
This latest update offers more reasons to adore it. For iOS users, Microsoft is adding Phone Link, and Android users will see updates to the current service. Moreover, Windows Studio Effects is utilizing AI to support a new set of functions, such as modifying background blur and automatic framing. Also, it is now simpler to place calls using the Chat function which is connected with Microsoft Teams with a brief video sample.
You might realize that you soon won't need TeamViewer if you've ever used it to assist a friend or a family member or perhaps to get technical support yourself. The Quick Help app from Microsoft has been updated to make it easier for users to interact with others. Users who are linked can share screens or even give the person on the other end complete control of their device, simplifying tech support responsibilities.
A very significant improvement to widgets will also make it simpler to combine all the things you care about most onto one screen. You may now incorporate Phone Link, updates from Xbox Game Pass and Spotify, as well as news from Meta. Snipping Tool's screen recording function, Notepad's tabs, and improved touchscreen and accessibility features with support for Braille displays are additional upgrades.
You only need to look for "Windows Update" in the taskbar and select "Check for updates" if you want to check out the new Windows Update. If the update is not yet accessible to you, you might have to wait since it will take some time for it to reach all users.
Photo Credit: Soya Sincau
Returning to Bing AI, it appears that there was a change that Microsoft failed to highlight in its release. Bing Chat version 96 is already going out to those who have access to it, according to Mikhail Parakhin, the head of advertising and web services at Microsoft. The language employed in the revelation is quite revealing.
With this update, fewer instances of Bing refusing to reply for no apparent reason, the ChatGPT-powered chatbot will now be more willing to respond. Moreover, Parakhin stated, "Reduced incidences of delusion in answers."
The second half of the tweet may be humorous, but it is unquestionably an update that is required. Bing Chat was able to carry on some very odd discussions, one of which included a declaration that it desired to be a human. We can only hope that the AI in the updated Bing Chat will be a little more relaxed.