(Image credit- 9to5 Mac)
The watchOS 9.5 operating system update, which delivers new features and improvements to Apple Watch users, was just launched by Apple.
Battery Level and Charger Connection are Important Updating Requirements
Users can enter the Apple Watch app on their iPhone, go to the General section, and choose Software Update to download watchOS 9.5, claims the report.
The Apple Watch must be charged to a minimum of 50% and be plugged into a charger nearby the associated iPhone in order to receive this update, which is free.
The Pride Celebration watch face is one noteworthy feature of watchOS 9.5. This watch face demonstrates Apple's dedication to supporting and honoring the LGBTQ+ community and goes well with the 2023 Pride band.
Apple's watchOS 9.5 Update demonstrates its commitment to wearable technology
WatchOS 9.5 also includes unspecified bug improvements aimed at enhancing the Apple Watch's general efficiency and stability, in addition to the Pride Celebration, watch face. It's crucial to remember that watchOS 9.5 is anticipated to be one of watchOS 9's final releases.
The forthcoming Worldwide Developers Conference (WWDC), which will be held in June, will see the announcement of watchOS 10, on which Apple is now concentrating.
As Apple continues to improve and upgrade the Apple Watch experience with new features and innovations, enthusiasts eagerly await the imminent release of watchOS 10.
Apple's dedication to providing frequent updates and enhancements to its wearable technology is clear from the introduction of watchOS 9.5. The launch of the Pride Celebration watches face not only gives the device a more unique look, but it also shows how committed Apple is to diversity and inclusivity.
Additionally, the update's bug fixes improve the Apple Watch's general functionality and performance, giving customers a more streamlined and dependable experience. More information is available on Apple support.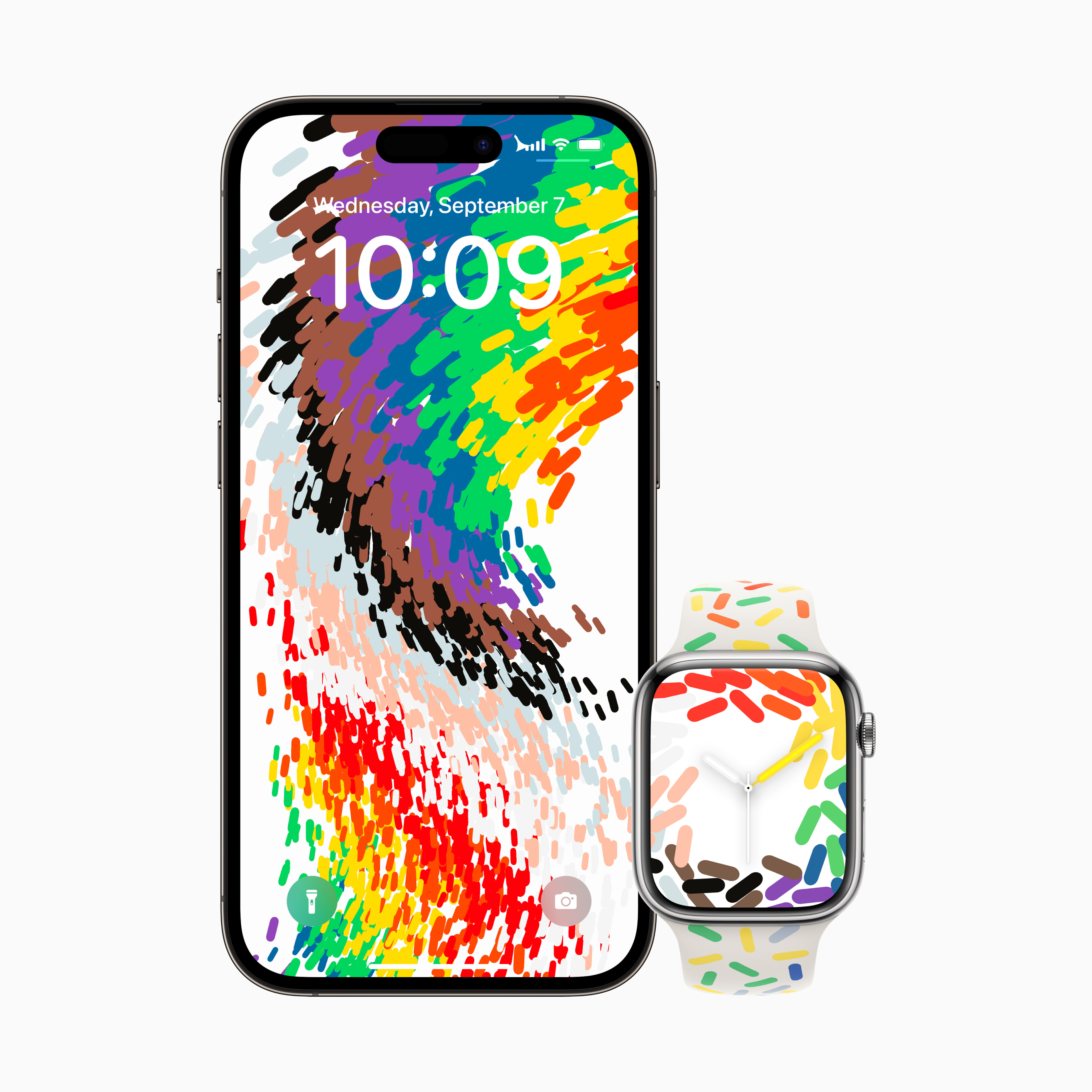 Apple continues to lead the way in wearable technology innovation, as evidenced by the growing excitement surrounding watchOS 10. With its sophisticated health and fitness tracking capabilities and seamless interaction with other Apple products, the Apple Watch has completely changed the smartwatch market.
In order to improve the functionality of the Apple Watch, watchOS 9.5 introduces new features, such as the Pride Celebration watch face. Apple Watch customers can anticipate even more exciting innovations and capabilities with the imminent release of watchOS 10.
Also read: Here's a first look at Apple Watch Pride Edition face and band design
Prioritizing user privacy, watchOS 9.5 improves Apple Watch security features
As further outlined in an article by Apple Insider, Apple's consistent dedication to innovation and customer happiness positions the business as a competitive wearable technology market leader.
Apple's commitment to user privacy and security are emphasized in watchOS 9.5 in addition to the Pride Celebration watch face and bug fixes. To safeguard user information and guarantee a secure experience for Apple Watch users, the update includes crucial security patches and improvements.