Apple introduces new iPad Pro featuring breakthrough M1 chip, ultra-fast 5G, and stunning 12.9-inch Liquid Retina XDR display. (Image credit- Apple)
In recent months, Apple's new M2 devices have taken up much of the attention, but the previous-generation lineup still has some merit.
The 12.9-inch M1 iPad Pro serves as a spectacular example of this, still providing a premier experience that is now even more tempting thanks to a bargain at Woot. The Wi-Fi + Cellular 128GB capacity model is currently $999.99 and is available till the end of the day.
Those who are Prime subscribers will lock in free shipping, while non-subscribers will have a flat delivery price of $6 added to their order. This represents a reduction from the standard going rate of $1,299 to achieve a new record-low discount of $299. To put that cost into perspective, the brand-new M2 model is presently available at Amazon for the same amount.
Although the new iPad Pro 2022 is here, the older model still offers an engaging iPadOS experience that is built around a Liquid Retina XDR display with 1,600 nits of peak brightness and a ProMotion 120Hz refresh rate.
Of course, the M1 chip, Wi-Fi 6, Apple Pencil functionality, Thunderbolt connectivity, and Face ID all work together to power the experience. However, if the distinctions between the new M2 and older M1 models aren't particularly significant, the current offer is a noteworthy way to purchase a flagship tablet for much less with the benefit of cellular connectivity. Take a look at our in-depth analysis before continuing further for more.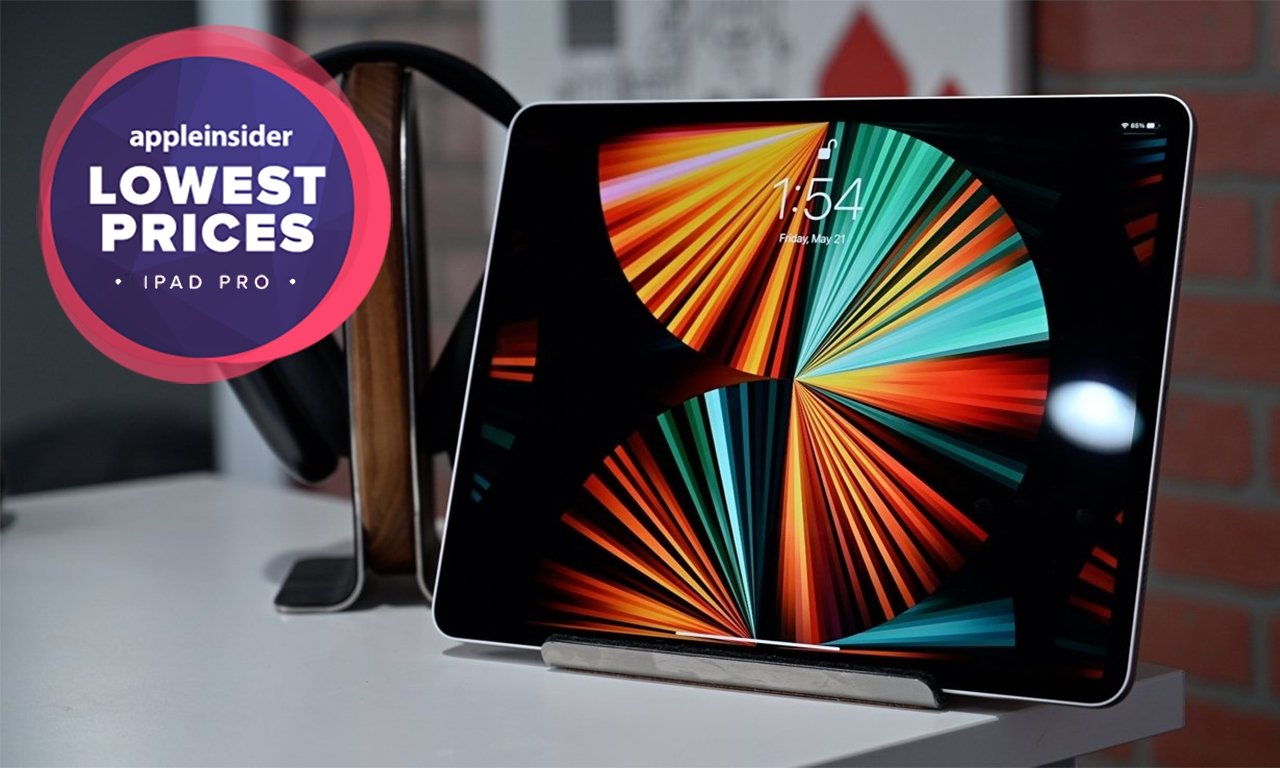 Using your savings to purchase the second-generation Apple Pencil is a no-brainer because it is the ideal partner for both M2 and M1 iPad Pros.
This $129 essential add-on is perfect for maximizing the drawing, writing, and precision input capabilities of either screen, whether it's for creating digital art or just making the most of the touchscreen form factor's enormous canvas.
Also read: Massive $200 price drop for the MacBook Air M1: $799
We are now following the best pricing for Apple's newest 11-inch M2 iPad Pro, which clocks in with the new M2 CPU and several other enhancements. Admittedly, you don't get quite as much screen space as with the now-predecessor model above, but the $720 beginning price is still significantly more inexpensive at $79 less than the prevailing rate.