Photo Credit: Tesla
The slogan for Tesla's electric automobiles is "Greater efficiency than a Prius, the performance of a Porsche," and even without federal tax credits, the most popular Model Y is now less expensive than the US average for new cars. Tesla also brags about how efficient it is, claiming that the Model Y can achieve a record-breaking 4 miles per kWh of battery capacity.
The beginning price of Tesla's best-selling Model Y has now, thanks to a recent wave of price cuts, dropped below the US average for brand-new car prices for the first time. Since the Model Y's initial launch in 2019, its price has consistently exceeded that of the majority of new automobiles sold in the US. However, it is now, for the first time, less expensive.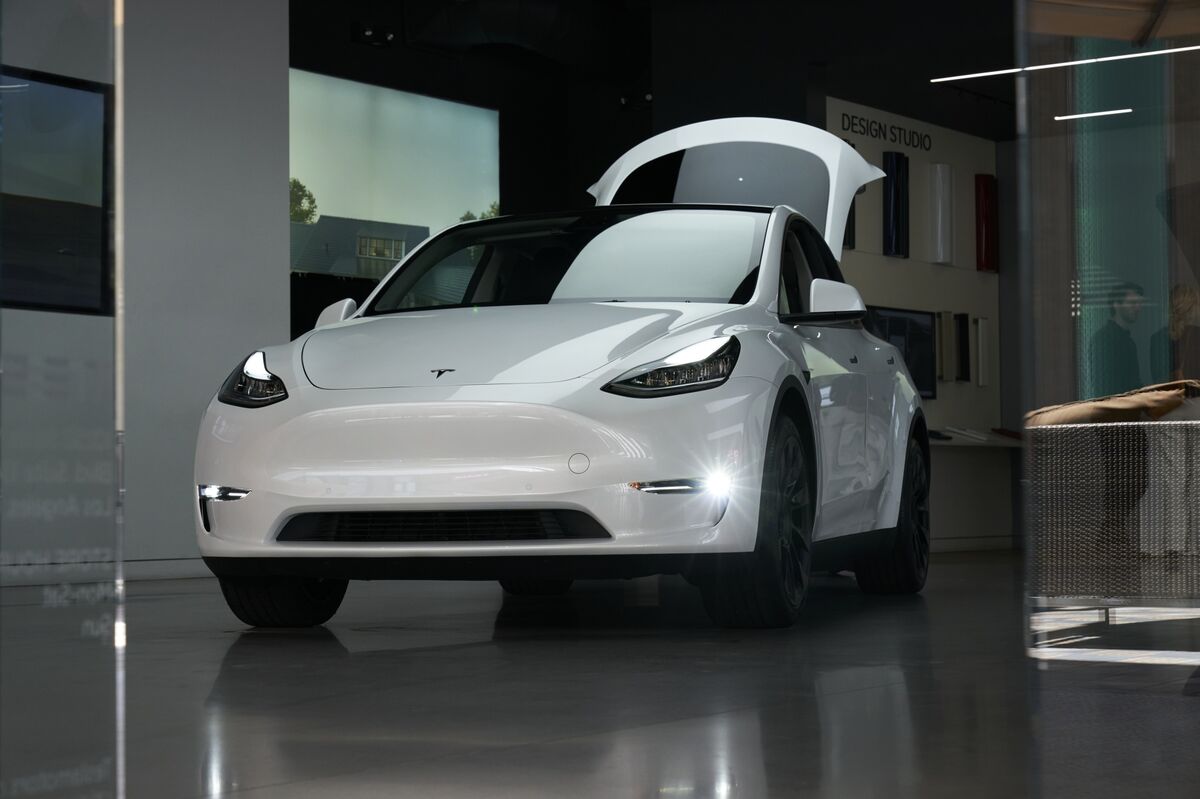 Photo Credit: Bloomberg.com
Currently, the typical automobile or truck in the US costs $47,749. However, Tesla recently reduced the price of the base Model Y to $46,990. The Model Y is precisely $8259 less expensive than the average new car sold in the US when we take into consideration the federal $7,500 subsidy that all Model Ys are now eligible for, including the base dual-motor AWD variant.
The popular RAV 4 and CR-V SUVs' beginning prices are obviously higher than that of the base Model Y, but those trims cannot compete with its acceleration prowess. According to Tesla's most recent Impact Report, the Model Y is the most cost-effective electric SUV on the market, with a record 4 miles of range per kWh of battery capacity.
As stated in the paper, "Greater efficiency than a Prius, performance of a Porsche" is its slogan, and Tesla also provides some eye-opening information regarding battery deterioration. It turns out that Tesla's first Model S/X electric vehicles have only lost 12% of their battery over 200,000 miles of driving, which is the typical vehicle lifespan in the US before it is discarded.
Also Read: Tesla Model Y delivery wait time in Europe increases; is this related to the price drop?
This is encouraging for more recent models as well, including the Model Y, although these are still too young for such a number. Tesla says that once it has accumulated enough data, it will publish a longevity report for its new battery technology, like 4680 or LFP. Like the "Highland" Model 3 that will debut later this year, the mid-cycle "Juniper" design change for the Model Y is anticipated for 2024.