(Image credit- Inkl)
Australia's government agreed to a $46 million contract to upgrade its garbage robots. The agreement between Australia and L3Harris Micro intends to create up to 80 new explosive ordinance robots for the nation's defense troops.
To provide up to 80 new explosive ordnance disposal robots for Australia's military personnel, including sailors, soldiers, and pilots, the Australian Department of Defence has inked a deal with L3Harris Micro. The contract is expected to cost AU$ 46 million (US$ 30 million), according to the reports.
This will have cameras and sensors to aid the machine in identifying, examining, and discovering explosive devices and dangers. The new technology will operate in the Iraq and Afghanistan wars to secure the safety of the Australian military troops while disarming bombs after the robots are through with their development.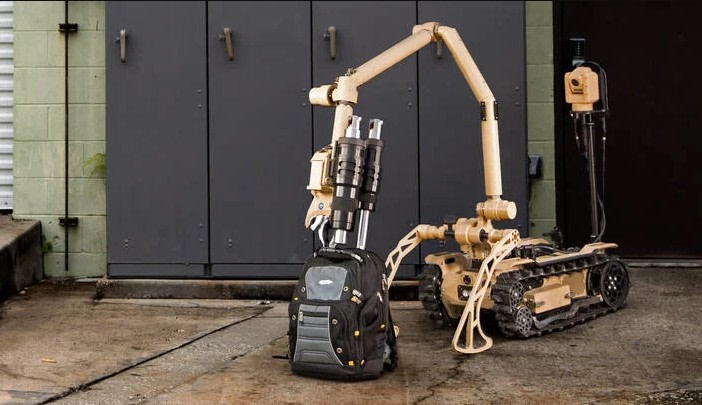 Defence Industry Minister Pat Conroy made the announcement and underlined the specifics of the government's most recent agreement with L3Harris Micro during a trip to Cairns. In order to prepare for the strategic challenges they are confronting, he said, the administration is reshaping and modernizing the Defense Force.
"We need to enhance the Defence Force's capacity to operate from Australia's northern locations, including Cairns, as stated in the Defense Strategic Review. This is an illustration of how we can develop our local economy and workforce using cutting-edge technologies, he continued. Australia's Queensland will be where the robots are built.
According to ADM, over the past four years, the Australian government has invested $3.8 billion. In response to the Defence Strategic Review, the government is making an effort to bolster the nation's northern bases through improvements, the development of crucial bases, and real estate purchases.
Nita Green, a senator from Queensland, believes it is important for the government to be committed to enhancing its military capabilities as the Australian military Force adopts new technologies because Far North Queensland serves as the gateway to the Pacific.
Also read: Recently, Queensland became the first state to suspend ChatGPT in schools
She emphasized the government's recent investment in the Cairns Marine Precinct and expressed her delight at having Minister Conroy visit Cairns as he explores the city's shipyards. The senator continued, "I couldn't be prouder to be part of the government delivering it at such an exciting time for the future of our region."