(Image credit- The Verge)
Wearables are trendy right now, so put one on your wrist, put some earbuds in, and leave the big phone at home.
Modern fitness trackers and smartwatches are more feature-rich than ever, and you can do a lot while on the go, even without an internet connection, from making mobile payments to listening to your favorite music.
While there are many excellent smartwatches available, Samsung produces some of the best, with the Galaxy Watch 5 Pro reigning supreme. With today's flash sale, you can save $80 off the list price, bringing the price down to $370 for the basic Wi-Fi model or $420 for the cellular-enabled LTE edition.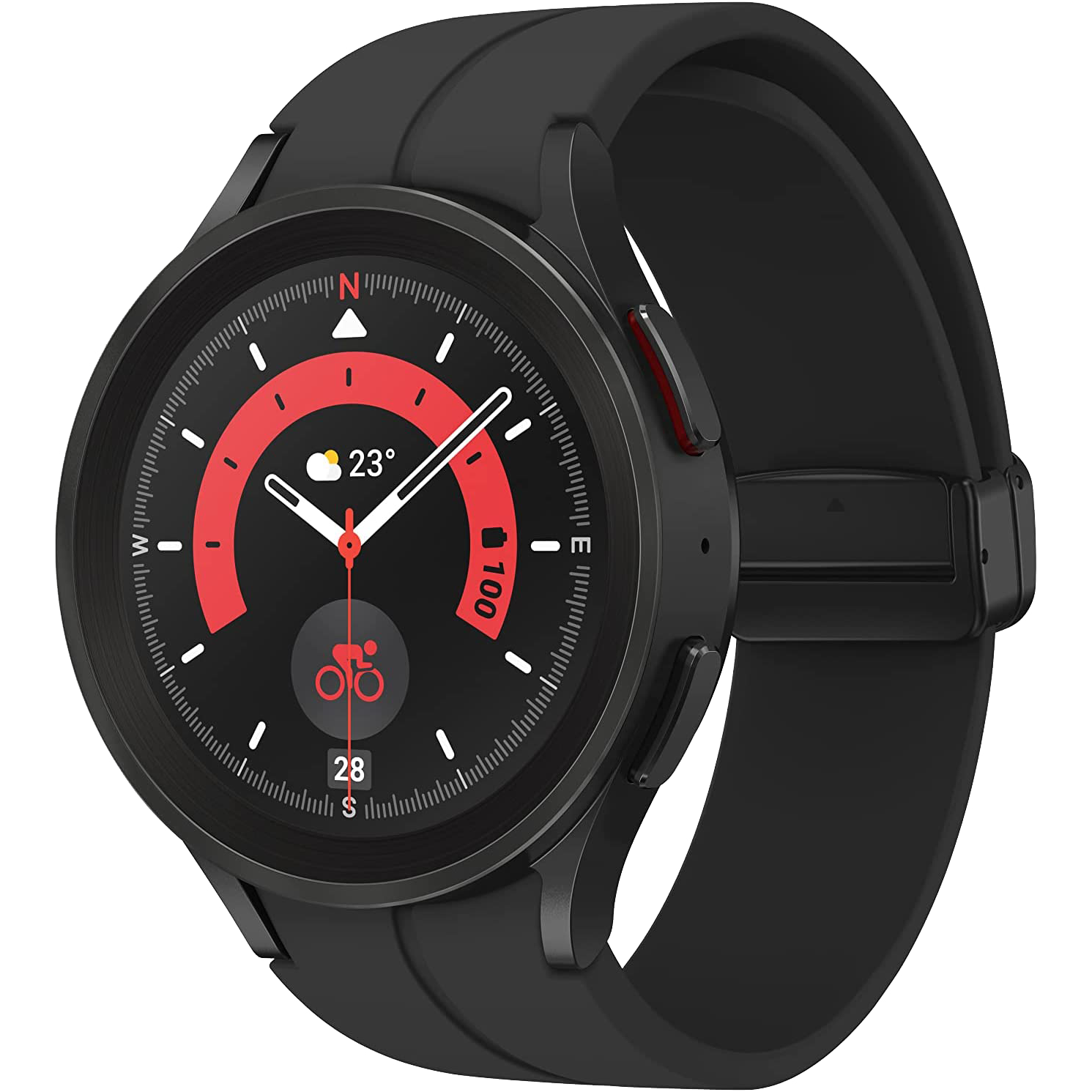 Furthermore, Samsung is offering a guaranteed $120 credit for virtually any wristwatch in any condition as part of its crazy-generous trade-in policy (see, you knew that Moto 360 was worth hanging onto).
Why the Samsung Galaxy Watch 5 Pro will win your heart
It has always been difficult to safely recommend many smartwatches due to their numerous compromises, but that scenario started to drastically change when Samsung unveiled the excellent Galaxy Watch 4.
The firm followed it up the following year with the similarly amazing Watch 5 series, which included the brand-new Pro model we're taking a look at today.
With its superior titanium shell and raised bezel to further protect the sapphire glass screen, which is already quite resilient, the Galaxy Watch 5 Pro stands out as the more durable alternative when compared to the basic Watch 5.
The Watch 5 Pro's battery life has probably seen the biggest improvement at 590mAh, so you should have no trouble using it for a few days between charges.
Normally, the Watch 5 Pro's $450 sticker price prevents all but the most devoted smartwatch enthusiasts from purchasing it, which is why today's discount is so alluring.
Also read: Source of in-game micro-stutters for new gaming portable surfaces in GPD Win 4
Act quickly and you'll save $80 right away, but the true allure comes when you add the trade-in credit. Samsung will pay as little as $120 for your previous Fitbit, putting the total value of this offer to just $250. Don't let this opportunity pass you by; take advantage of it now.