(Image credit- Charged Evs)
According to the reports, the new price is revealed by Electrify America. Users should confirm charging rates in person after consulting the app. Furthermore, Pass+ membership also provides a 25% cost reduction.
Changes in EV Charging Rates 
The community of electric vehicle (EV) owners at Electrify America is acknowledged for their contributions to the expansion of sustainable e-mobility. According to the reports, the company is proactively notifying customers about impending changes to its pricing structure as a crucial component of this revolutionary journey.
Electrify America is undergoing a big pricing change that will take place starting on August 17, 2023. Instead of using a consistent pricing model across the country, the company will use a more flexible station-specific tariff strategy. In addition to this change, the majority of its nationwide charging stations will once again charge idle costs.
The Electrify America mobile app will offer specific pricing details for individual chargers to promote openness and convenience. Before beginning their charging sessions, users are urged to check the local charging station rates. In accordance with these revisions, the Electrify America Terms of Use are being updated.
Moreover, users should take advantage of this opportunity to learn more about the advantages of upgrading to the Pass+ membership, which provides 25% savings on charging costs.
However, users can still contact the committed support staff at Electrify America with any questions they may have. The company expresses its appreciation to the community for helping create more sustainable transportation.
Idle Fines
In an effort to increase the effective use of its charging stations, Electrify America plans to restore idle fees for users who continue to use the stations after their vehicles have reached full charge. A 10-minute grace period is included before users get charged $0.40 per minute for any further time spent connected to the charger.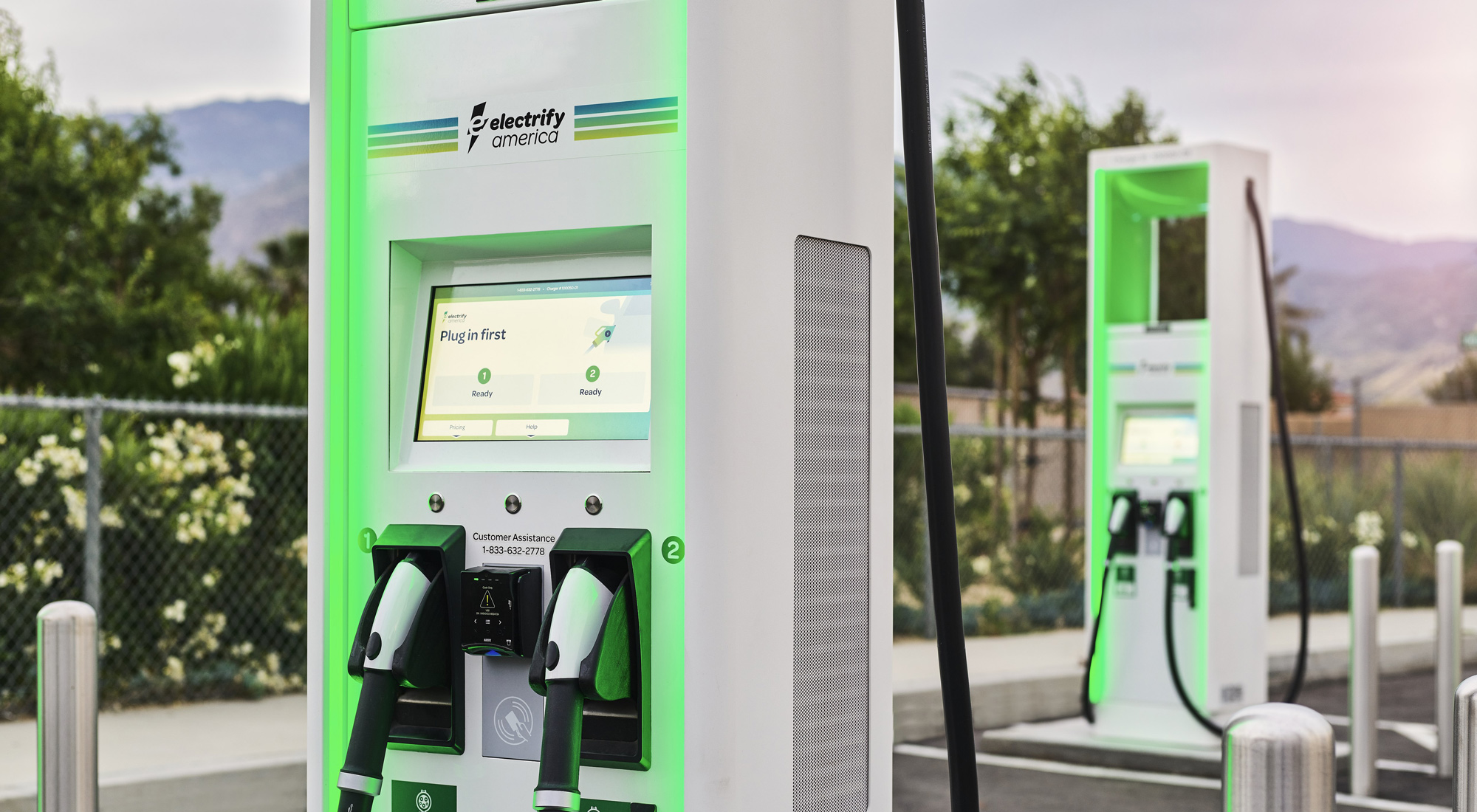 According to the reports, the primary objective of this program is to encourage customers to quickly clear away the charging station so that others can take advantage of the rapid charging service without having to wait. In order to address the issue of prolonged charging sessions, Electrify America has implemented these idle fees.
Additionally, for owners of electric cars, this guarantees a fair and convenient charging experience. These charges act as a polite reminder to users to be considerate of other EV drivers and make the best use of the available charging infrastructure.
Providing services in more than 40 states
Electrify America already controls one of the most comprehensive DC fast-charger networks across the United States, successfully serving 46 states while constantly expanding its reach inside North America, according to the reports.
Notably, the company offers discounts for recent purchasers of electric vehicles (EVs) from particular automakers and has also broadened these beneficial programs to cover those who work as gig workers, such as Lyft drivers.
Also read: Tesla Announces Price Cuts for Model 3 and Model Y Electric Vehicles