(Image credit- Metaverse Post)
The Meta virtual reality (VR) headset has been updated by a team of researchers to have the amazing capacity to measure brain activity and examine the user's responses to cues and stressors, among other things.
A non-invasive electroencephalogram (EEG) sensor that is seamlessly integrated into a commercial VR headset that is made to be worn comfortably for an extended amount of time has been harnessed by a scientific team from The University of Texas at Austin.
Through immersive VR interactions, this EEG technology makes it possible to see the brain's electrical activity.
Meta VR Headset with Changes
Applications for this device's adaptability range from helping people who struggle with anxiety to assessing the focus or emotional stress of pilots who are using flight simulators. It can even provide people the chance to view the world through a robot's sensory system for the first time.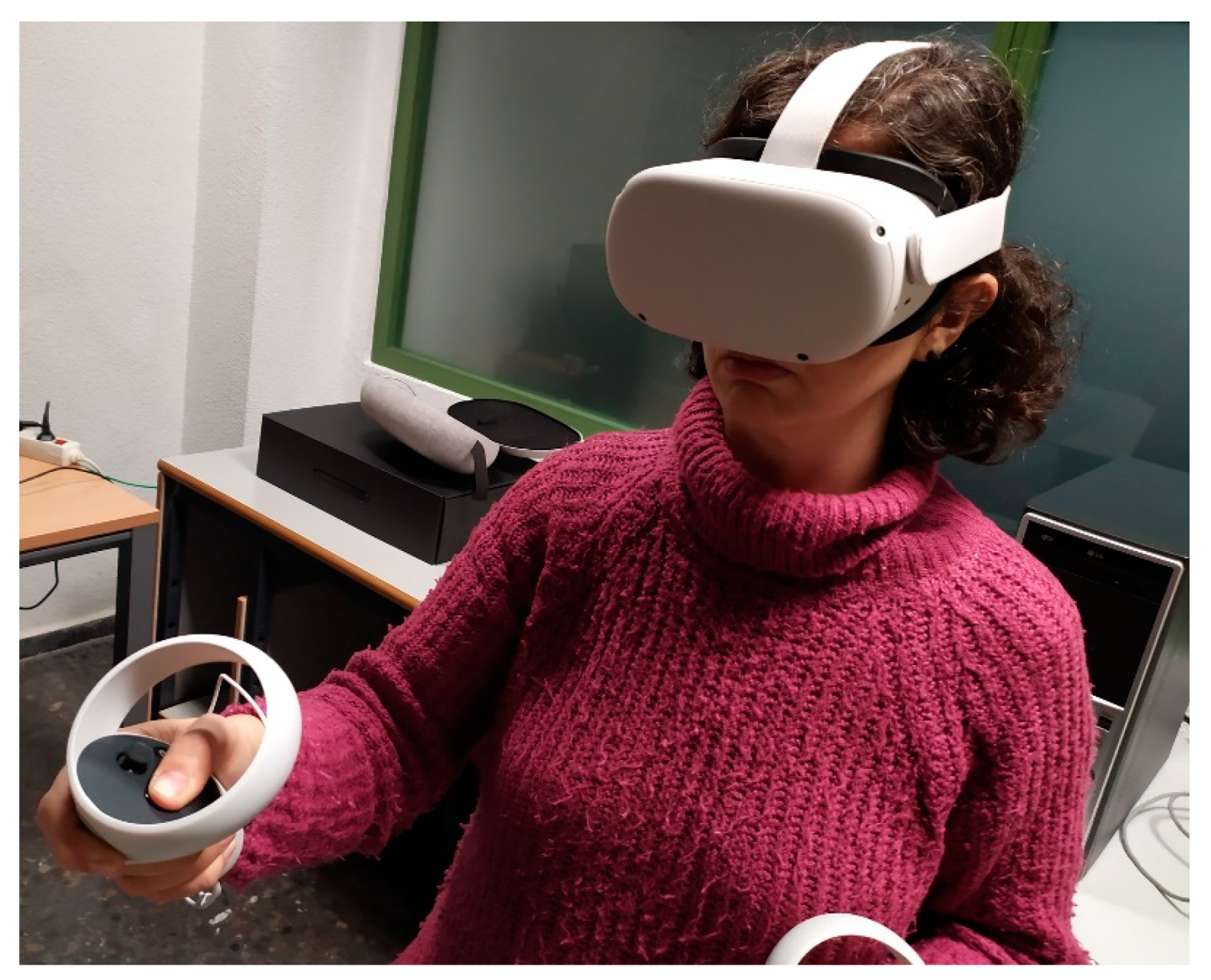 The research's primary investigator, Nanshu Lu, a professor in the Department of Aerospace Engineering and Engineering Mechanics at the Cockrell School of Engineering, said in a press statement that "virtual reality is so much more immersive than just doing something on a big screen."
It provides a more realistic experience for the user, and by using technology, we can assess the brain's response to the environment more accurately.
Although the combination of VR and EEG sensors is not wholly new, the current equipment is frequently pricey. According to the researchers, their electrode method provides greater user comfort, extending the wearable period and bringing new applications.
The more modern EEG equipment currently available typically consists of caps with electrodes. However, the researchers claim that this setup doesn't work perfectly with the VR headset.
Additionally, hair obstruction, which prevents standard electrodes from connecting to the scalp effectively, presents problems. The inflexible, comb-like existing electrodes struggle to move through the hair, creating an uncomfortable user experience.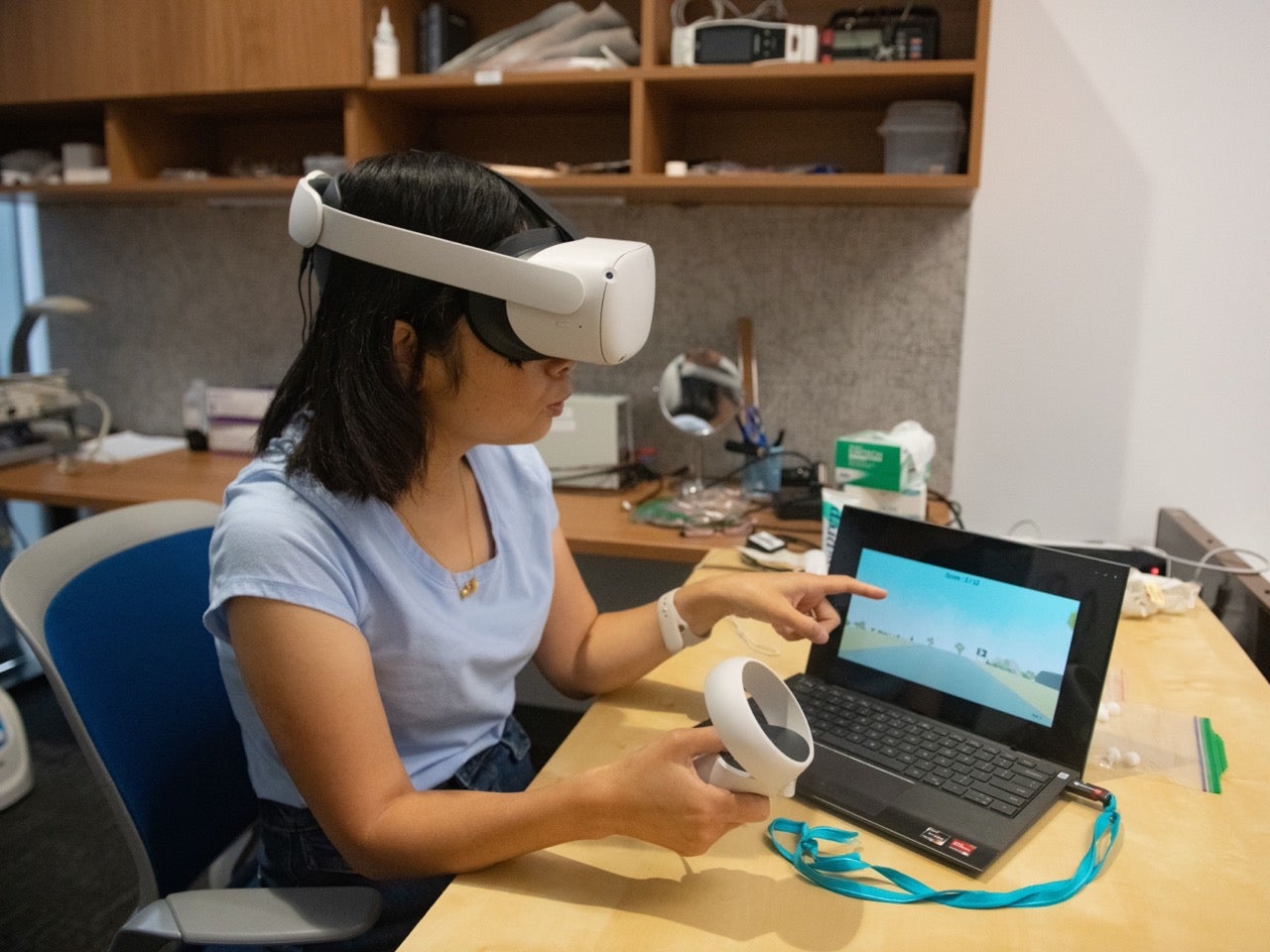 Spongy Soft Conductive Electrodes
In an effort to overcome these difficulties, the researchers created soft, conductive spongy electrodes. These electrodes are incorporated into the top strap and forehead pad of the redesigned headset, which also includes an EEG recording device attached to the back and a flexible circuit with conductive pathways.
This technology fits in with a larger UT Austin research project that includes a robot delivery network and in-depth research on interactions between humans and robots.
Lu took on a significant role in this project, using VR headsets for people who were either traveling with robots or stationed in a remote "observatory."
The robot's point of view can be used to observe while simultaneously quantifying the mental strain associated with prolonged viewing. To evaluate the VR EEG headset's potential, the team created a driving simulation game.
They developed a driving simulation in which participants hit a button in response to turn commands in collaboration with José del R. Millán, a professor with expertise in brain-machine interfaces. Users' degrees of attention were revealed by the EEG, which tracked user brain activity while they made these choices.
For the EEG system, the researchers have started the process of filing preliminary patent documents. To incorporate this technology directly into the products they sell, they are open to future partnerships with VR firms.
Also read: Meta Quest: A New Feature That Allows You to Download App Updates Without a VR Headset