Amazon pauses construction on 2nd headquarters in Virginia. (Image credit- St. Joseph News-Press)
Amazon has stopped work on its second base, which will be in Virginia near Washington.
Reportedly, the reason behind it was following the company's largest layoffs and a review of the benefits of returning to the workplace after doing remote work.
PenPlace, a massive corporate real estate complex in Arlington, Virginia, has been put on hold by Amazon. According to the reports, the development was halted in response to Amazon's largest round of layoffs and its evolving plans for remote work.
Due to the construction delay, local developers, as well as construction and service workers, may suffer from Amazon's full arrival at its largest real estate. Furthermore, by 2030, Amazon considered investing $2.5 billion and hiring about 25,000 people.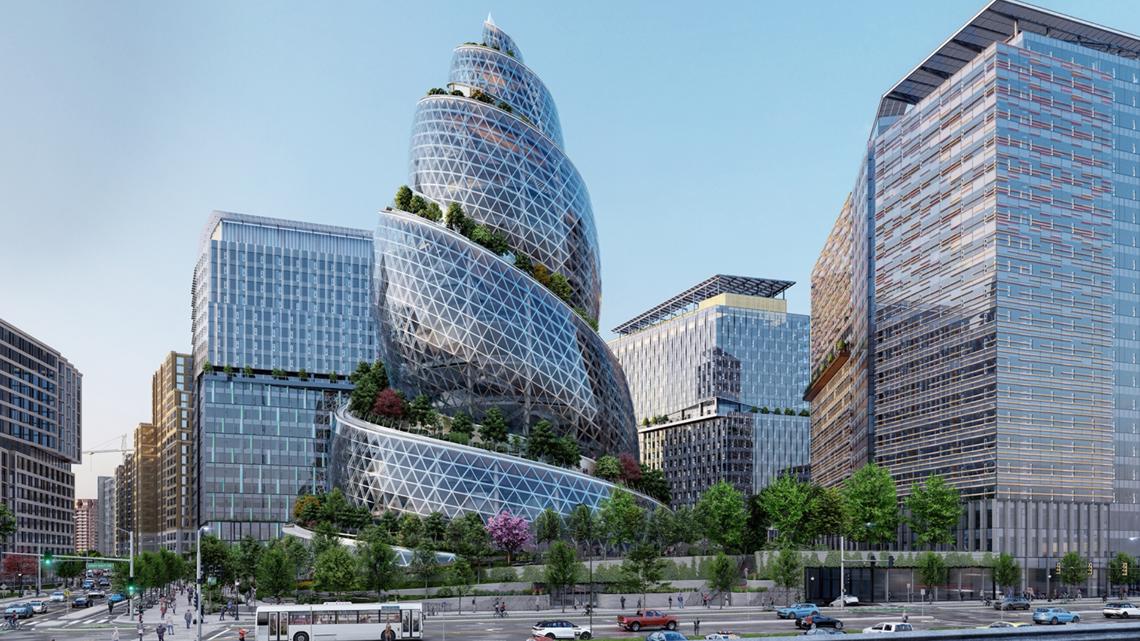 Real Estate Chief John Schoettler claimed that "We're always evaluating space plans to make sure they fit our business needs and to create a great experience for employees, and since Met Park will have space to accommodate more than 14,000 employees, we've decided to shift the groundbreaking of PenPlace out a bit."
More interestingly, the campus' initial section is already close to completion and will be completed in accordance with the original plan. According to the reports, Amazon anticipates moving its staff into the recently finished office buildings known as Metropolitan Park, near Ronald Reagan Washington National Airport and the Capitol.
Upon Metropolitan Park's opening this year in June, Amazon will have more than 8,000 employees on staff. However,  Amazon is still devoted to Arlington and the area in which it decided to locate its new headquarters.
For the right to host this initiative, more than 230 municipalities took part. New York achieved this by promising $3 billion in tax breaks and grants along with other benefits, but Amazon's plans were shelved as a result of opposition from local politicians, labor leaders, and progressive activists.
According to Bloomberg, Arlington officials gave their most significant clearance for the $2.8 million project in April. Due to the three 22-floor office towers, 350-foot Helix, corporate conference center, and indoor garden that will echo the Spheres, also, this hold-up impacts a bigger phase for Amazon.
In order to meet the company's promises to provide community benefits, Amazon and JBG Smith Properties had been talking about changing the plans for PenPlace. This entails creating an adult-focused secondary school as well as a public plaza, bike lanes, and retail space.
Also read: Avoid charging the battery, Galaxy S23 feature can power the phone directly
Meanwhile. it is anticipated that these delays will allow Amazon's alleged plans to complete the building and obtain all necessary permits by April 2025.