Image Credit: fossbytes
The mobile flagship for this generation, AMD's Ryzen 9 7945HX, was only discovered in some preliminary benchmarks. The test results suggest that AMD could be quite competitive this year in gaming laptops.
The CPU outperformed its last-generation equivalents by a wide margin and, while having a far smaller number of cores, maintained up with Intel's top processors.
During CES 2023, AMD first unveiled the Zen 4 mobile versions. The CPUs are now beginning to show up on laptops. The flagship Ryzen 9 7945HX is making a remarkable comeback with some Geekbench 5 results, which we initially saw with the Ryzen 9 7845HX.
Photo Credit: TechnoPixel
The CPU is part of AMD's "Dragon Range" portfolio of gaming-focused products. It has 16 cores and 32 threads and can run at 5.4 GHz at 55 watts, however, it will probably run faster if the full TDP is employed (75 watts). The number of cores has doubled when compared to the Rembrandt CPUs of the previous generation; the top chip in that iteration only has eight cores and 16 threads.
The Asus ROG Zephyrus Duo 16, a gorgeous laptop with a dual screen and some of this generation's greatest hardware, including an up to Nvidia RTX 4090 mobile GPU, was the Processor used in this testing. Although the GPU utilized is unknown to us, it was certainly one of Nvidia's top models. Moreover, the laptop has 32GB of DDR5 Memory.
The Ryzen 9 7945HX is near the top of the list based on the highest score it can receive, and this covers both desktop CPUs and laptop chips. In the single-core and multi-core Geekbench 5 tests, the CPU received scores of 2,217 and 19,403, respectively.
With that result, AMD is already ahead of Intel's Core i9-13980HX in multi-core tests and currently tops the single-core charts for mobile CPUs. But, when we factor in the average results, which are a little lower than the best, Intel comes out on top in both categories, albeit by a narrow margin.
Furthermore, it's intriguing how closely the Ryzen 9 7945HX compares to the desktop Ryzen 9 7900X and how, in single-core performance, it nearly matches the Ryzen 9 7950X. Given the significant TDP differential (170 watts against 55 watts), the mobile processor does exceptionally well in these benchmarks.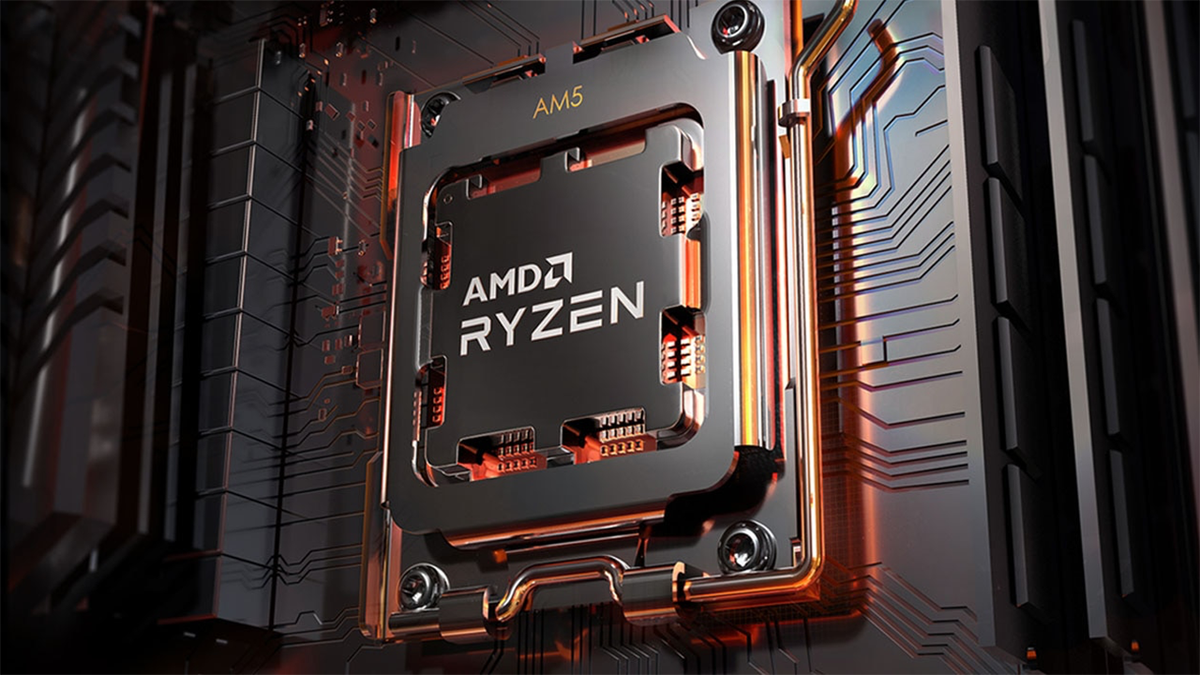 Photo Credit: AMD
Massive improvements are also visible when compared to the previous generation. The Ryzen 9 6900HX has an average score of 9,909 points, which is more than twice as fast in multi-core activities. With the Zen 3 chip averaging 1,593 points, the single-core gap is not quite as significant but is nonetheless substantial.
The Ryzen 9 7945HX isn't quite ready to be crowned the best AMD processor of the year yet. Scores from Geekbench 5 are one thing, but we still need to see how the CPU performs in actual gaming situations.