10 Cool Features In the 2021 Ford Bronco That'll Make You Want To Own One! (Image credit- ZigWheels.com)
Since many developers already provide various support to one's activities, even when going off-road with a 4×4 car, especially with Ford's most recent offer, apps are no longer a stranger to cars and adventures.
The "Bronco Trail App," a smartphone software, gives users access to places, trails, or vacation spots that owners and their vehicles can travel to.
The Bronco is primarily an adventure vehicle that enables users to have fun while traveling to destinations that are beyond the reach of regular cars.
The Ford Bronco Trail app is available to help you on your upcoming adventure.
The Ford Bronco Trail App is a brand-new app that Ford has made available only to Bronco owners. With more than 1,200 expertly chosen trails spread around the US, Canada, and Mexico, the app is made to assist owners in going on off-road excursions and learning about new locations to explore.
According to Matt Winter, Bronco Brand Manager, "The Bronco Trail App is the ideal companion for those looking to get the most out of their Bronco, especially when they go off the beaten path."
The app offers 18,000 miles of off-road routes in all, with additional nations coming soon, according to Engadget. It may be downloaded from the App Store or Google Play Store for both iOS and Android smartphones.
The price of the Ford F-150 Lightning EV has increased again, this time by $20,000.
What Benefits Do Users Get from the Bronco Trail App?
The ability to download maps in advance in satellite or 2D topographic formats is one of the primary features of the Bronco Trail App. As a result, users can access the maps even in locations without cellphone coverage. This is crucial for off-road excursions where cellular reception could be spotty.
It includes user-curated trail maps, allows users to save areas of interest, has a tire pressure gauge, tracks adventures, and records videos with an interactive display that shows RPM, speed, tilt, and other information.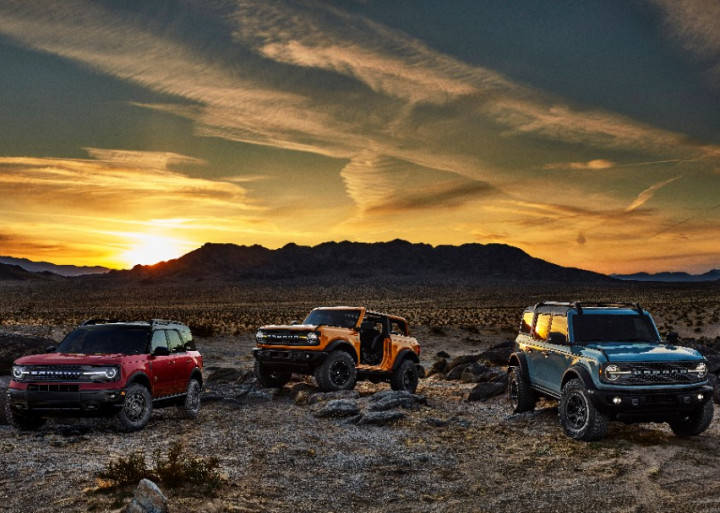 Ford's Bronco vehicle
The last iteration of the off-road SUV was made before the 2021 Ford Bronco was made public; it was first released in 1992 and saw a total of four iterations before production was halted.
Some people think the prices for the car's redesign in 2021 were excessive for the specialized adventure SUV.
Ford is providing free access to the Bronco Trail App as a courtesy to Bronco owners. The business has made significant investments to provide customers with a variety of connected services.
Also read: Ford's New EVs are Set to enter Europe Market by 2024
Ford has taken a big step in its efforts to win over off-road aficionados with the release of the Bronco Trail App. The app provides access to several professionally curated routes as well as a number of features and tools to assist users in planning their off-road excursions.
It is now a function and tool for all interested customers who want to drive their Broncos to new places, one that will help them have an adventure without worrying about getting lost or losing track of their whereabouts.