(Image credit- Apple)
A future Apple Watch may only need to change bands to start tracking your strap usage, starting workouts, and reconfiguring settings.
The bands or straps for Apple Watch have had a feature that is typical of Apple from the beginning. The way they securely yet simply attach and detach is an example of how the corporation discovers that one idea no one else has considered but that everyone else now knows is correct.
Even yet, the Watchband experience has largely remained the same over the years with the Apple Watch. They were still just straps, no matter how you arranged them or how frequently you changed them throughout the day.
According to a recently approved Apple patent, "[Apple Watch] electronic device can respond to the identification of a particular band by performing particular functions," such as modifying a user interface element or changing the device's settings.
A band's capabilities are nevertheless unaffected by "Identification of bands for wearable electronic devices" because bands that automatically communicate with the Watch are not included. However, this idea claims that the Watch should be able to detect when you switch out one band for another.
That means more than just being able to tell when a band has been put on or taken off; it means that the Watch particularly has to know which band is being worn. The Watch should then make use of the band's identity in some fashion after having done so.
"[The Apple Watch] can perform a variety of other actions upon identification of a band," according to Apple. It will be understood that any connected action that the electronic device is capable of performing can happen after the detection of an identity element.
"For example, where the [Watch] has the required capabilities, the electronic device launches an app, opens a website, starts a timer, displays a message, provides an alert, communicates with another device, and/or performs other functions," the document reads.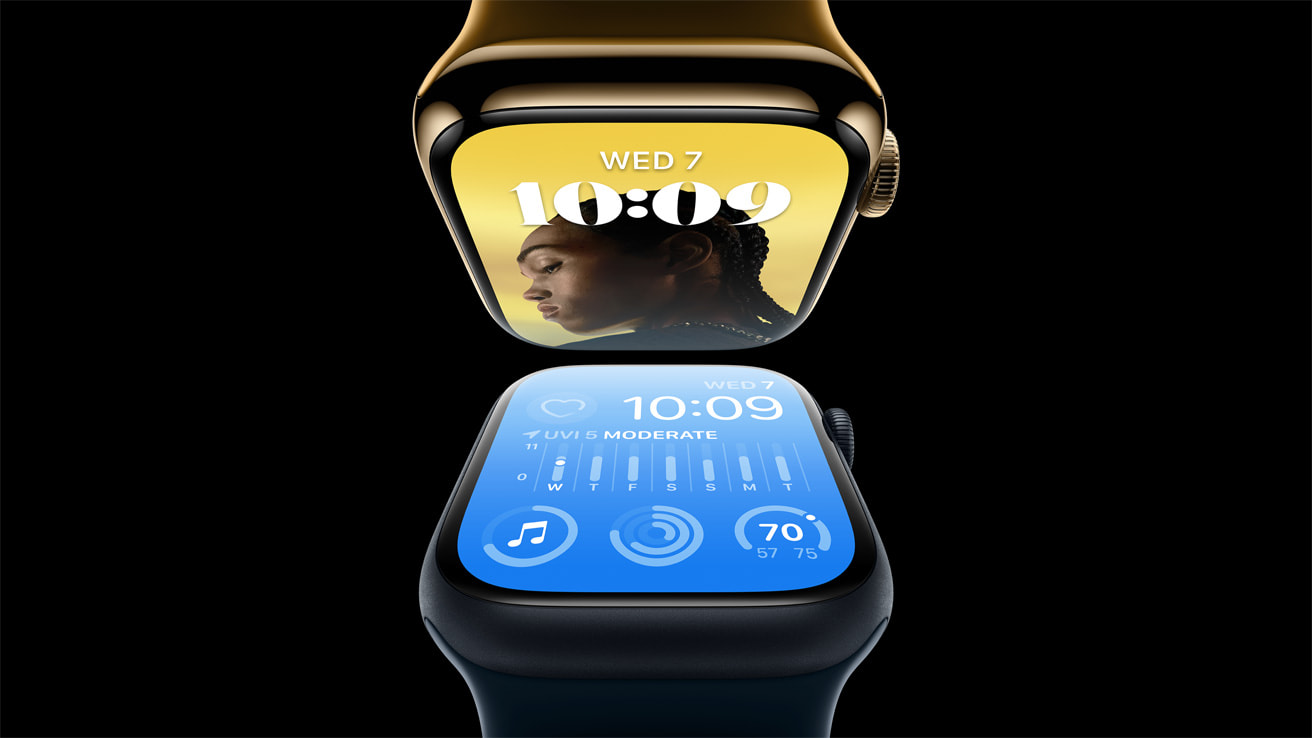 Apple specifies a wide range of potential outcomes, but in reality, the process might start any action an Apple Watch is capable of. It ultimately boils down to locating a certain band, therefore most of the patent application is devoted to various techniques for doing that.
Some of those procedures call for a QR code, which the user might briefly place on the Watch's back.
The patent application continues, "Light emitted from the light source can be reflected off of the identification element, for instance. The pattern on the band that reflects the wavelength(s) of light emitted from the light source may be included in the identification element 190 and may be infrared, visible (such as green), or another wavelength value or range.
Also read: In order to use ChatGPT, you must have a phone number
The Apple Watch can track when and how much you use each strap in addition to switching to Theater Mode when you put on your best band. According to Apple, "the tracked usage information includes dates, times, durations, locations, activities, user biometrics, and/or environmental features with respect to periods before, during, and/or after usage of each band."
Timothy M. Johnson is the inventor listed on this patent. His earlier work includes relevant wearable technology health research patents.