In the US and the UK, Amazon is now offering the Garmin Venu smartwatch for a discounted price. Customers can get discounts of up to 43% off the MSRP in both countries. The wearable lasts up to five days on a single charge and boasts GPS and local music storage capabilities.
At this time, Amazon is offering a discount on the Garmin Venu smartwatch. Customers in the US may now get the wearable for US$199.95, a savings of US$150 or 43% off the US$349.99 original price of the Gold with Black Band variant. Additionally, the Silver with Dark Gray Band and Black models are now $209.95 and $219.00, respectively.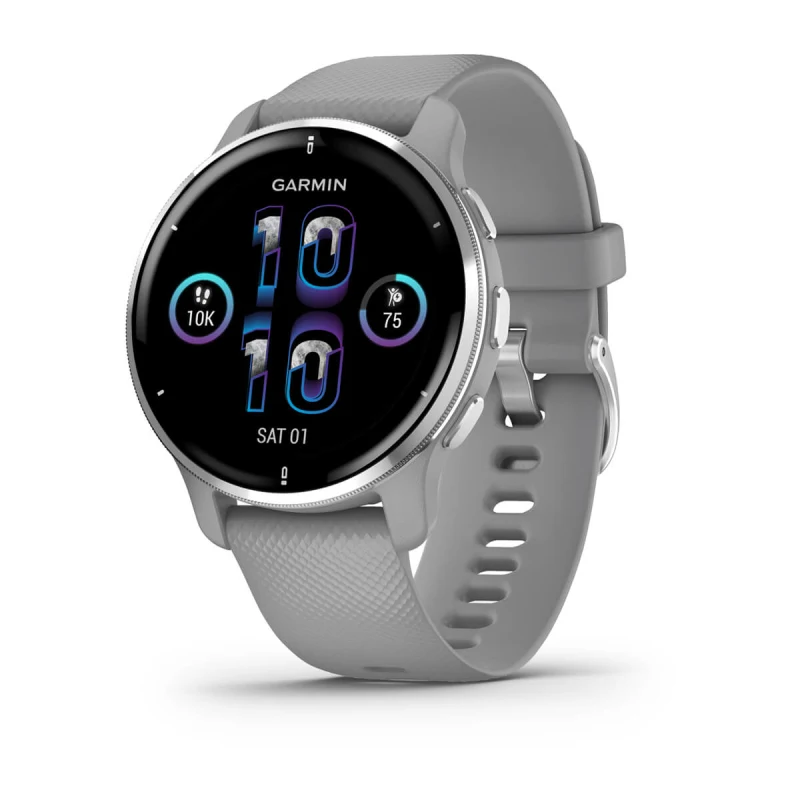 Photo Credit: Garmin
Customers can purchase the Venu watch at Amazon UK for £188 ($231), saving them $141.99 ($175) or 43% off the £329.99 ($406) MSRP. This particular wristwatch model has a black silicone band and a Slate stainless steel bezel. The resolution of the 1.2-in (30.4 mm) AMOLED touch screen on the Venu is 390 x 390 pixels. Through services like Spotify and Deezer, you may download music to the device, enabling playback without a linked smartphone.
On the Venu, you have a variety of recording options and GPS movement tracking. A heart rate monitor and pulse oximeter, which may gauge your level of energy and sleep quality, are included in the watch's health functions. The device may operate in GPS and audio mode for six hours or for up to five days on a single battery. The duration of these Amazon discounts on the Garmin Venu smartwatch is unknown.