(Image credit- Amazon)
Mini Projector for iPhone | $63 | 65% Off + Coupon | Amazon
This pocket-size projector for iPhones is a stunner—and a great way to make your friends watch movies with you. It includes a tripod and travel case, so you can take it with you anywhere! Because there's never a better time to make your friends watch movies and then sit around logging it on Letterboxd.
This portable projector plays your movies in crisp, high-contrast, 1080p detail—no matter where you are. It's also a rising star on Amazon's bestselling projectors list.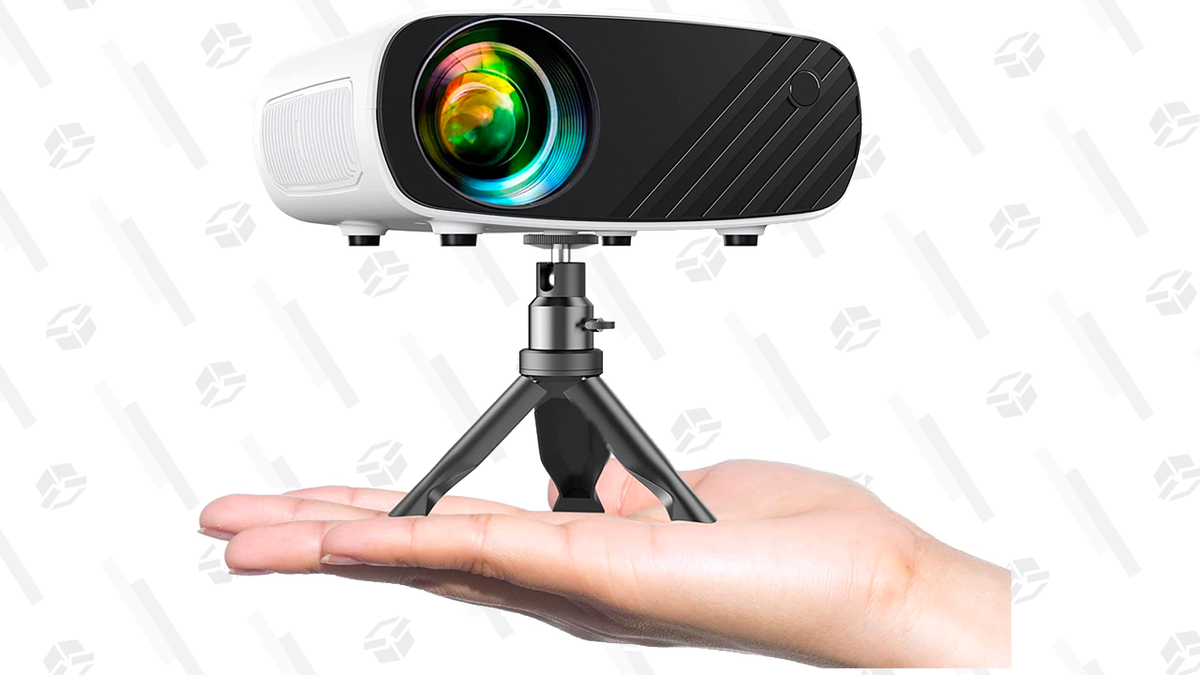 Using a simple adapter cable may be the most straightforward method to connect your iPhone to a projector. Each projector comes equipped with a video cable for connecting to the laptop, tablet, or phone that will be used to display the projected material. You'll apply that here. But you'll need an adapter because the iPhone lacks a conventional video interface.
It probably makes sense to have both cables on hand for maximum flexibility if you're constantly on the move and can't predict in advance which kind of cable will be accessible on the projectors you're going to use.