Google I/O 2023: Pixel Tablet price, specs revealed via Amazon ahead of possible launch this week (Image credit- News9 Live)
A new Google device that is not a fresh product release from the internet giant and that focuses on new hardware to expand its Pixel portfolio of mobile devices has been discovered online.
Given that the I/O 2023 event will take place this week, Google's Pixel Tablet may launch this year, according to an early listing on Amazon Japan.
Prior to I/O 2023, the Google Pixel Tablet was available on Amazon Japan.
A leak on Amazon Japan has, in an unexpected turn of events, revealed the existence of a new Google Pixel Tablet. The original vendor has since withdrawn the listing from Amazon Japan.
Even though Google hasn't made any official announcements about the Pixel Tablet, this leak has excited Google Pixel lovers and tech aficionados. Because it happens right before Google's eagerly anticipated I/O 2023 event, which is set for May 10, the timing is extremely noteworthy.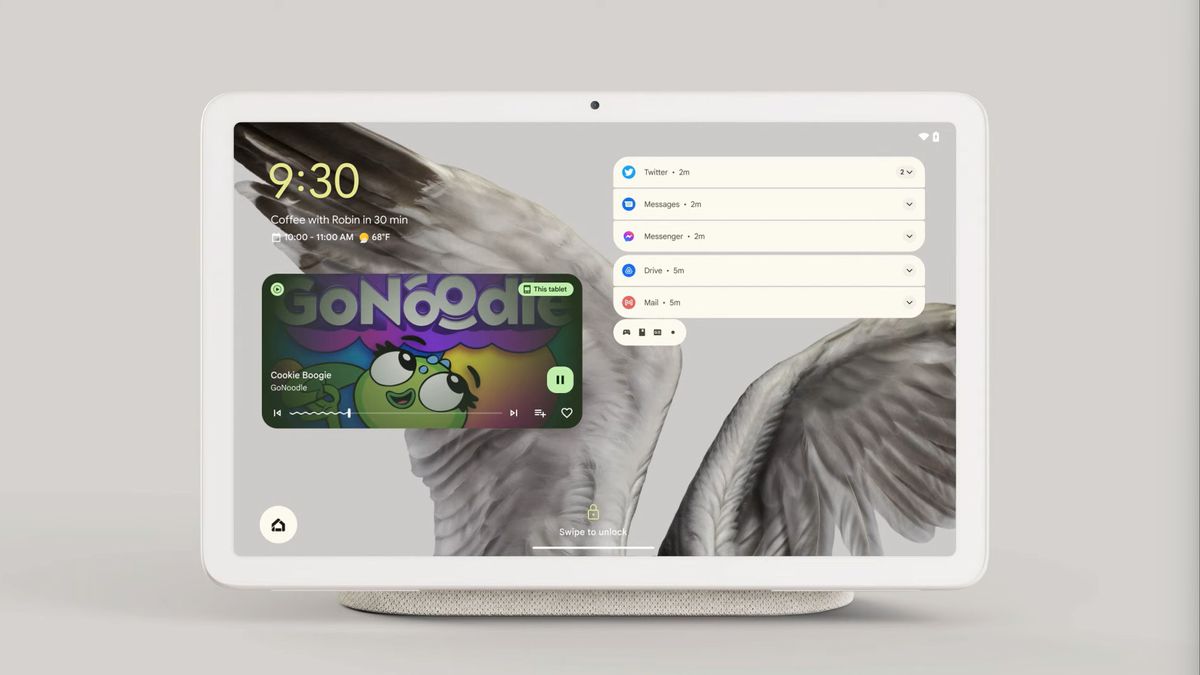 Users who want to learn more about the Pixel Tablet can re-discover the listing using Wayback Machine's web crawling capabilities.
What Can We Expect from the New Device When the Pixel Tablet Arrives?
Following Google's recent formal introduction of the Pixel Fold gadget, this leak has fueled rumors regarding the company's intentions to broaden its product line.
The Pixel Tablet, scheduled for sale on June 20, will cost roughly $590 at retail (listed at 80,000 Japanese yen), according to the Amazon Japan listing.
A large 10.95-inch LCD with a crisp 2560×1600 resolution will be included. Additional information includes a suspected CPU specification that would be driven by Google's Tensor G2 chipset, the powerful Tensor SoC that was first debuted with the Pixel series and that would also have up to 8 GB RAM.
There are two storage options for the Pixel Tablet: 128 GB or 256 GB, although it is unclear if they will support expanded storage. The smartphone will also have a 12-hour battery life and an 8 MP camera on both the front and back.
Pixel Devices from Google and Their Expansion
It's vital to view this material cautiously until Google issues a formal statement, as with any leak. But among tech fans, the leak of the Pixel Tablet on Amazon Japan has surely created excitement and anticipation.
Google's improved smartphones will be available to everyone starting on May 10 along with other Pixel advancements. A lot of people are also claiming that the Pixel 8 will be revealed during this event, with a release later this year.
Not to mention the Pixel Fold, Google's first foldable device, which was already confirmed.
Also read: Google I/O 2023 will be held on May 10, 2023, What to Expect?
On May 10, everyone will be watching Google's I/O 2023 event in hopes of learning more about the Pixel Tablet, Pixel Fold, and other topics. Fans can make assumptions about the tablet's capabilities in the interim while eagerly anticipating Google's formal announcement.