(Image credit- GitHub)
At its biennial I/O event, Google made an intriguing announcement: Project Gameface, an open-source, hands-free gaming mouse that is more than just a catchy name.
Players with infirmities like muscular dystrophy can now play their favorite video games without a physical controller thanks to this technology.
A head-tracking mouse is not a brand-new concept. It has existed for a while. However, the majority of that technology depends on jerky head movements or even eye blinking.
However, Google developers decided to create a better version in order to better the life of gamer Lance Carr, who also has muscular dystrophy.
According to the report, Project Gameface is made to function with a standard webcam. It reliably tracks 468 points on the face, enabling it to translate tiny facial expressions into mouse movements and clicks.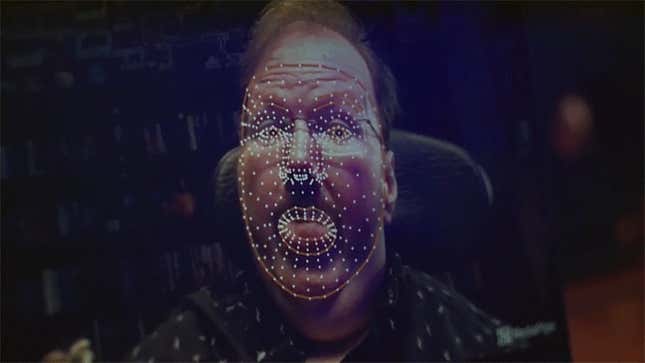 With the addition of a gesture size adjustment feature, both casual gamers and people with motor difficulties can use it. Project Gameface's concept is crucial. According to a Google blog, Project Gameface is still in the works.
It demonstrates significant advancement in the video game business and provides access to gaming for those who would not otherwise have it. It gives gamers enormous satisfaction to know that everyone can enjoy playing video games.
Google made Project Gameface open source and made it accessible to everyone via GitHub. This includes anyone who wishes to make improvements to the project. Such transparent teamwork is quite beneficial.
Project Gameface, which Google created as a result of its commitment to enhancing accessibility for gamers, represents a significant advancement for the gaming industry as well as a fantastic advancement for players with impairments. It is available on GitHub, although it is still in development.
Also read: This vibrating pill has a solution for constipation
The engineers at Google have incorporated AI-driven machine learning and tracking algorithms that take advantage of deep learning insights to quickly and accurately detect and recognize what becomes an increasingly complex range of facial movements and expressions. This facilitates facial gestures and movements.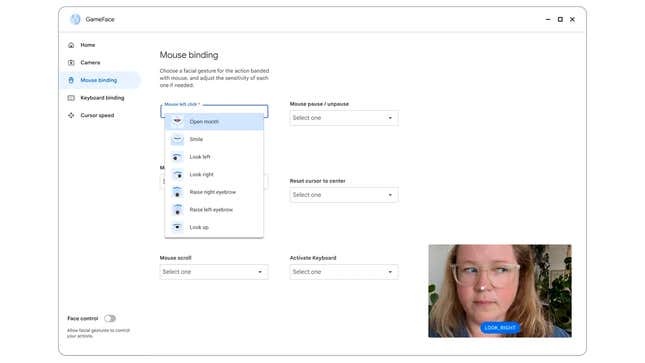 The software can assess the user's emotions and track head movements and gestures in three dimensions by tracking 468 landmarks around the face. It can also detect minute distinctions between deliberate movements and overall tiredness.
Project Gameface's Potentials: Transforming Digital Interaction for All
Although trackable facial points and facial motions are increasingly common in video games and often require a specialized camera and pricey SDK, Project Gameface makes the feature accessible to anyone with a standard webcam.
Additionally, as the technology can be included in any gaming environment, any game can join the facial gesture revolution if the creators so want.
Project Gameface may perhaps transform how people with physical limitations engage with the digital environment, whether through gaming or other digital interactions.
Users can easily see how this technology alone has numerous applications, ranging from socially engaging video games to video conferencing and, who knows, medical monitoring and support.