Google TV update boosts performance and frees up storage space (HDTV test)
Users of streaming devices have enjoyed a more streamlined and comprehensive experience thanks to Google TV's ongoing platform upgrades.
By addressing the issues of storage and device performance, Google's most recent update to its Google TV platform is a significant step in the right direction for users.
According to the XDA Developers report, Google has made it possible for users to conserve space without removing an app by adding an app hibernation option.
Due in part to Google's ongoing improvements to enhance efficiency and user experience, the Google TV media streaming platform has grown in popularity in recent years. Improvements users will encounter were described on Google's official support page.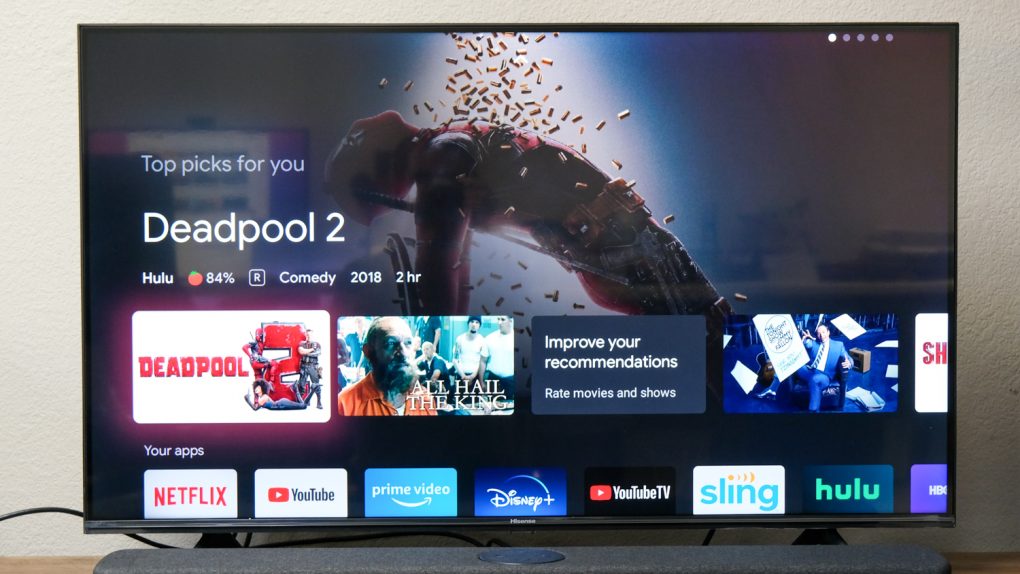 The platform's most recent upgrade, which optimizes and reduces app size and wake-up and boot times, claims to deliver a smoother and more responsive experience. The ability to hibernate apps is one of the most noticeable enhancements Google has implemented.
Apps will automatically "force to hibernate if not used for over 30 days" while using this functionality, which was initially implemented in Android 12′′. Although it may seem straightforward, there are implications for storage optimization.
With the most recent update, Google TV devices have dramatically improved
Google can maximize storage space without sacrificing user experience or speed by forcing the program to close and erase its temporary data. Therefore, users don't need to remove any existing apps in order to make room for new ones on their devices.
In addition, Android App Bundles are used in the update, which can lower the size of Google TV apps by up to 25%. Furthermore, wake-up and boot times have significantly decreased, and remote controls are more responsive than ever.
With its most recent upgrade, Google has made improvements to its Google TV streaming products, providing a better customer experience. The update increases device speed and frees up space as a result of Android 12 and Android App Bundles.
According to reports, the update includes a new hibernation option that enables users to clear up storage space while preserving the original app. Apps are required by the feature to go into hibernation if they are not used for 30 days.
Also read: Microsoft Adds Secure Boot For Windows 7 But…
The software is also tuned to save storage space while in hibernation and its temporary files are removed. With the most recent upgrade, Google is attempting to make it's streaming gadgets even faster. Reduced wake-up times, faster-looking boot routines, and more responsive remote controllers should all be the result.
These adjustments can be a big help for users of Google TV devices with little storage space, even though they are less necessary on higher-end devices. The update is also simple to use and accessible via the Google TV settings menu.
In order to maximize the use of your Google TV device, be sure to take advantage of updates as soon as they become available. In particular, this update adds a number of wonderful and practical additions that ought to improve customers' experiences with their devices moving forward.