Harry Potter star Rupert Grint revealed that his 2-year-old daughter Wednesday, whom he shares with his girlfriend Georgia Groome, has a set of Hogwarts robes of her own in a recently released GQ Hype cover article.
Additionally, the actor, 34, continued, "Gryffindor, obviously," referring to the Hogwarts house that his Ron Weasley character from Harry Potter was sorted into (as opposed to Slytherin, Ravenclaw, or Hufflepuff). He also revealed to the publication that he has shown his little child the Potter movie series, though he believes she is still too young to properly understand its magic.
Grint said, "I've shown her clips from Potter but I don't think she understands it's me. When she's old enough, I'm looking forward to watching them with her."
Furthermore, it was first revealed that Grint and Groome, 30, who reportedly first started dating in 2011, were expecting after the Angus, Thongs and Perfect Snogging actress was spotted flaunting her baby bump on a London stroll in April 2020. At the time, a statement from the couple's rep read, "Rupert Grint and Georgia Groome are excited to announce they are expecting a baby and would please ask for privacy at this time."
Also read: Harrison Ford Admitted His '1923' Co-Star Helen Mirren Is "Still Sexy"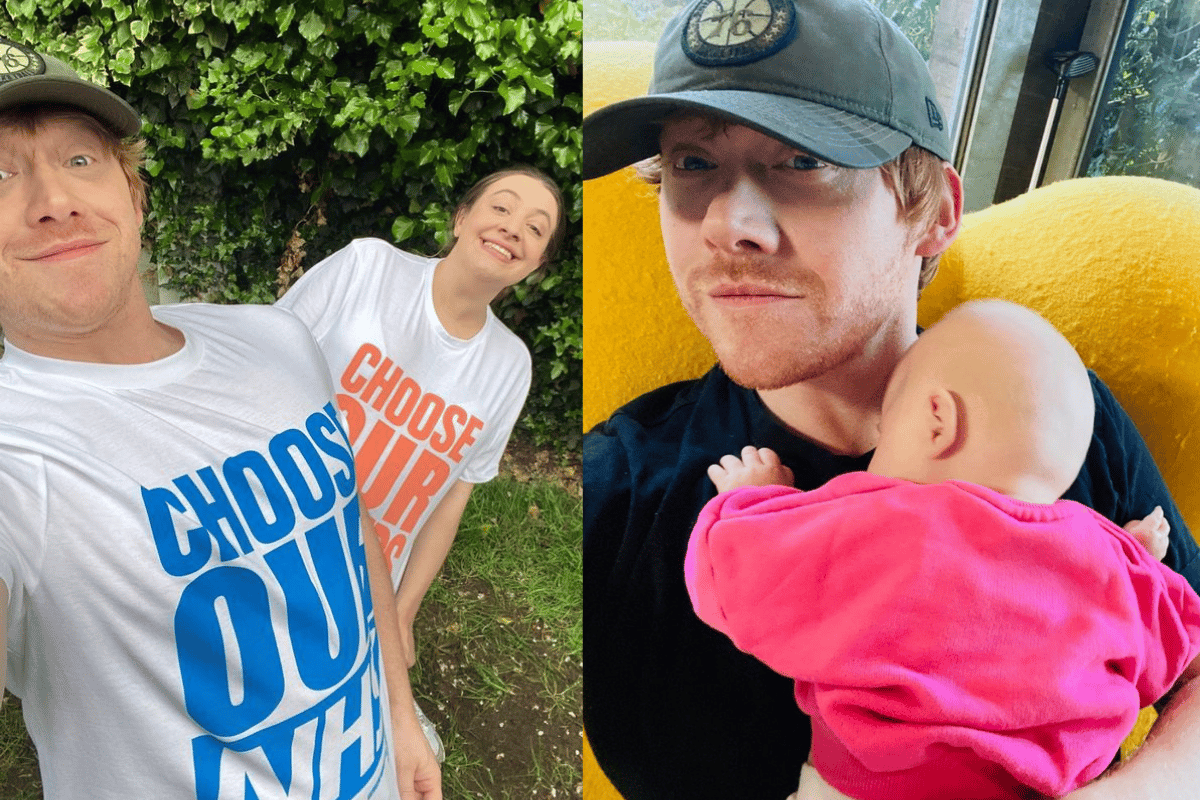 Additionally, their daughter, Wednesday was born in May 2020. In a statement at the time, the couple's agent reiterated their request for privacy "at this special time," and stated, "Rupert Grint and Georgia Groome are delighted to confirm the birth of their baby girl."
What's more
Grint has mentioned his daughter in a number of interviews and on social media, even though the couple has kept their relationship out of the public eye throughout the years.
The celebrity said about becoming a father in an interview in 2021, "I'm absolutely loving being a dad. It's just the best thing."
On another note, in his GQ Hype piece, Grint also talked about working on the Harry Potter movies, and remarked, "I didn't go to school; I lost touch with a lot of old friends. I missed out on a lot of shared experiences."