(Image credit- Tech Advisor)
On Android, a feature called chat bubbles lets you keep open chat discussions as floating bubbles on the screen of your device.
Chat Bubbles on Android
By using chat bubbles you can maintain contact with others without having to tiresomely switch between apps all the time. Even better, compared to conventional notifications, they are less disruptive.
Chat bubbles are available on a number of messaging platforms, including Telegram, Facebook Messenger, WhatsApp, Google Messages, Slack, and more. We'll show you how to use chat bubbles on Android 11+ devices in this article.
How to Turn on Chat Bubbles on Android
Although the chat bubbles feature is usually enabled by default on smartphones, if it isn't, follow these instructions. When you set up priority chats on Android, chat bubbles could also be automatically activated for specific applications.
On your Android device, open the Settings app.
Select the Notifications tab.
Tap the Conversation category, and click on Bubbles after that.
Turn on the button next to the "Allow apps to show bubbles" checkbox.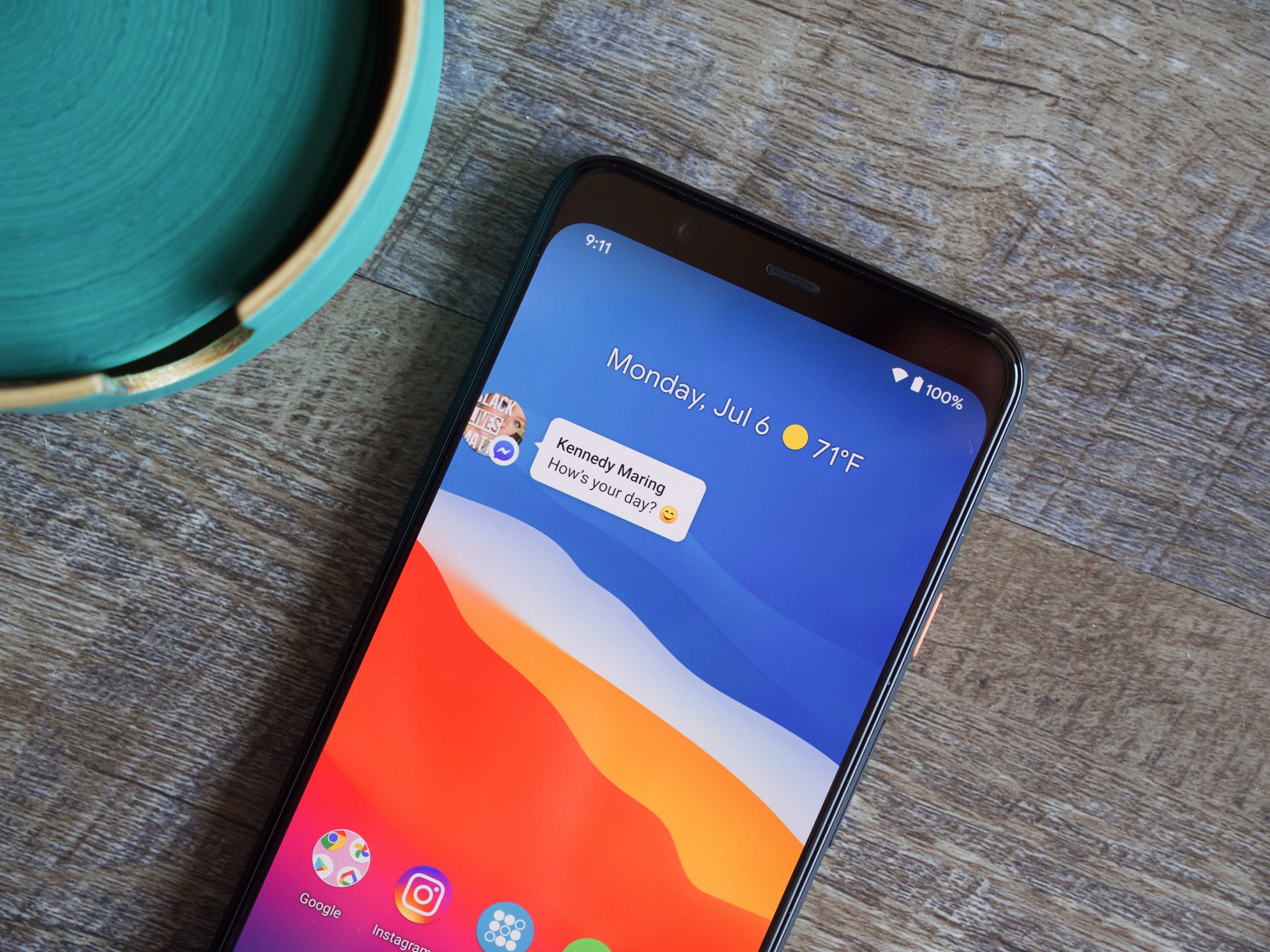 Chat Bubbles for a Specific App: Enable or Disable
Supported apps can use the chat bubbles features once you've enabled it on Android using the preceding step. You can still choose which apps will have the conversation bubbles functionality enabled by following the instructions below.
On your device, open the Settings app and select the Notifications tab.
Tap App Settings in the Manage section of the Notifications page.
From the App Notifications section, choose an app.
If the app you want isn't on the current list, use the filter option to the left of the category name to display all available options.
Tap Bubbles under the Conversations category. Not all Android messaging apps enable this feature, so keep that in mind.
In case you can't locate this option, scroll to the bottom of the screen, select "Additional settings in the app," and then select "Bubbles settings" from the list of options.

On the following page, select your chosen option to enable chat bubbles for all or specific conversations, or select the Nothing can bubble option to disable chat bubbles for the app.
Chat Bubbles: How to Remove Them off the Screen
Chat bubbles can be turned off permanently or temporarily. A chat bubble that you have temporarily closed will reappear when you get a new message. Here's an easy method for quickly removing a bubble.
To dismiss a conversation bubble, tap and hold it.
Drop it on the X sign with a circle around it by dragging it toward the bottom of the screen.
Here is another method for temporarily removing a chat bubble.
To access the connected conversation window, tap the chat bubble.
Tap the Manage button beneath the chat window, then choose Dismiss bubble.
Also read: WhatsApp to introduce 'HD photos' & 'HD videos' for iOS and Android