A new chatbot tool called Google Bard was released in response to rival artificial intelligence (AI) systems like ChatGPT. It employs a combination of machine learning and natural language processing to replicate human conversations while giving you accurate and practical answers to your concerns. Such tools may prove especially helpful for smaller businesses looking to provide consumers with natural language support without having to hire big teams of support personnel or for enhancing Google's own search tools.
Bard can be included into a variety of digital systems, including websites, messaging platforms, desktop and mobile applications. It will be, at least. Outside of a brief beta test period, it is not generally accessible; at least not yet.

Photo Credit: Hinduja Global Solutions
What was the error in Google Bard's query?
On February 6, 2023, Google Bard was unveiled for the first time, but it got off to a shaky start when it misspoke during a preview demonstration regarding the most recent discoveries revealed by the James Webb Space Telescope. It claimed to be the first to capture a photo of an exoplanet outside of our solar system, although it was really done much earlier. The fact that Google Bard confidently displayed this false information led to harsh criticism of the program and analogies to some of ChatGPT's shortcomings. In reaction, Google's stock price dropped by a number of points.
Why should I use Google Bard?
Google Bard is only currently accessible to a small number of beta testers, but in the upcoming weeks and months, a larger launch is anticipated. Following indications of ChatGPT's successful development in the beginning of 2022, CEO Sundar Pichai first expedited the development of Google Bard. The positive news coverage ChatGPT has continuing to receive in 2023 is only likely to have accelerated that.
You'll just have to wait till we hear more from Google if you aren't currently among the elite set of Bard beta testers.
ChatGPT vs. Google Bard
Both Google Bard and ChatGPT use machine learning and natural language models to build their chatbots, but they each have a unique set of functionality. At the time of writing, Google Bard has the capacity to use current data for its responses, whereas ChatGPT is solely dependent on data that was mostly gathered up to 2021. Although ChatGPT has a strong emphasis on conversational queries and responses, it is now also utilized to respond to more conversational searches in Bing's search results. The similar approach will be taken with Google Bard, but just to enhance Google.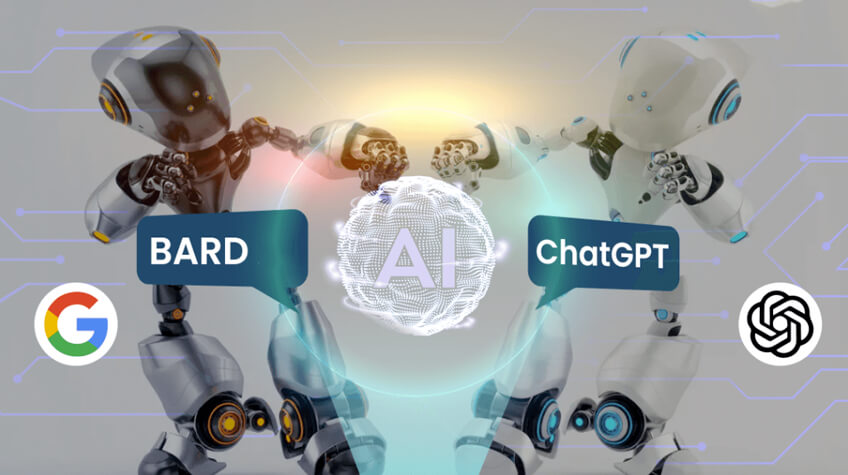 Photo Credit: Weetech Solution
Based on significantly distinct language models, both chatbots. ChatGPT is based on GPT, while Google Bard uses LaMBDA (Generative Pre-trained Transformer). In addition, ChatGPT has a plagiarism checker, although Google Bard does not as of yet, according to our knowledge. While Google Bard is only accessible to beta testers, ChatGPT is readily available for use.
Google Bard will be accessible when?
Google beta testers have already been given access to Google Bard in a limited form. For its wider implementation, no precise timetable has been provided. However, Google SEO Sundar Pichai indicated in his speech on the launch of Google Bard that Google Bard would soon be used to improve Google Search, thus Bard might become more widely accessible in the coming weeks.