In the Bay Area, one of the busiest ferry routes will switch to electricity. In 2024, this state's first electric short-hop boat will debut.
The Angel Island Ferry is Going Electric Pacific Gas and Electric Company (PG&E) and The Angel Island Ferry are working together to introduce the state of California's first short-run zero-emission ferry. In order to improve the power transmission to the plant, PG&E will add charging infrastructure at the terminal, according to a report.
This will represent a turning point for the Angel Island Ferry as well as the PG&E Electric Vehicle Fleet Program, which is expanding its support for the electrification of transportation to include maritime vehicles. The 400-passenger ferry ship was built in 1975.
According to Lydia Krefta, director of PG&E Clean Energy, this relationship was crucial to the history of California and the Bay Area's tourism since it allowed thousands of people to travel to Angel Island State Park during a nearly 50-year period.
This is also a part of the business's efforts to assist the natural environment and lovely state park of the Bay by making California 100% emission-free. Captain Maggie McDonogh, owner, and operator of Angel Island praised PG&E's EV Fleet Program because, without it, this idea would not exist.
Even tiny enterprises like Angel Island, which PG&E supports, could join the campaign to lower emissions in the state, she continued. According to Marine Log, PG&E uses thorough construction and financial incentives to assist medium and heavy-duty fleet customers swiftly and affordably deploy charging infrastructure.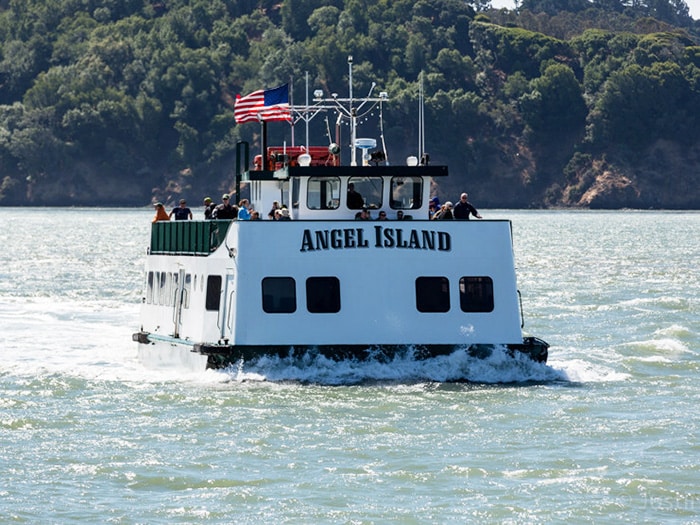 Additionally, Green Yachts of California has been chosen to assist with this endeavor. According to the company, they want to accelerate the electric revolution on the water and decarbonize the marine industry.
Also read: Delivery of the largest electric ferry in the world is scheduled for 2025
Green Yachts, which will be the first authorized marine sector dealer in California's Clean Offread Equipment program, is committed to assisting in the conversion of the Angel Island Ferry to electric power as well as other commercial and recreational vessels.
The electrification of the ferry, according to managing broker Graham Balch, would only be feasible with an adequate electrical supply for quick charging in between boat trips. He praised PG&E for its efforts on this project.