(Image credit- INTC)
Every area of human life is becoming more and more reliant on technology. It might open up significant new opportunities, such as enabling individuals to hear sounds that they otherwise wouldn't be able to.
The World Health Organisation estimates that more than 1.5 billion individuals worldwide have hearing loss, and that figure will rise to more than 2.5 billion by 2050.
For persons with disabilities to live independently and take part completely in all parts of life, technology is essential. There is a push at Intel to provide accessibility for people with hearing loss from a variety of perspectives. At Intel, numerous initiatives are being worked on to broaden accessibility to assistive technology and enhance their compatibility with other technologies.
Increasing Hearing Aid Access
Accessibility begins with availability, yet purchasing hearing aids is prohibitively expensive in many parts of the world.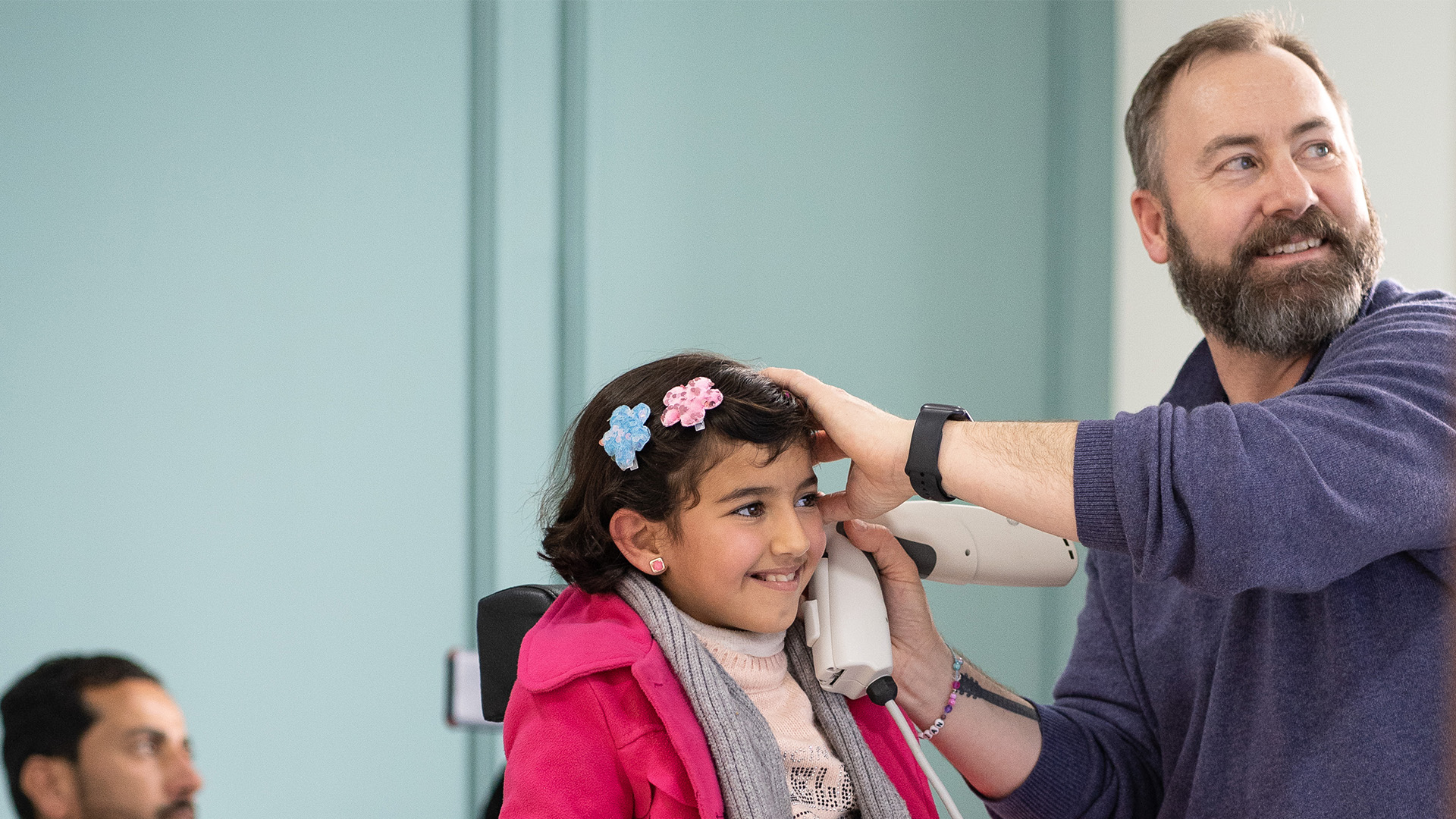 Using 3D printing, 3DP4ME is working with Intel and Accenture to provide assistive technologies to people in underdeveloped nations. An Intel RISE Technology Initiative partner, 3DP4ME, is now testing its project in Jordan, scanning children's ears and printing hearing aids that are specifically sized for them. Because 3D printing is quicker and less expensive than conventional production techniques, it enhances access to hearing aids.
"Previous efforts included hand-crafting the unique ear molds for children receiving hearing aids. According to Jason Szolomayer, founder of 3DP4ME, it was a labor-intensive craft that could only produce four or five hearing aids each day. Even after the children had their tests, there were long waits. We can scale up the service we offer to families and children who require hearing aids thanks to the use of 3D printing.
The intention is to expand this capability to thousands of people in need and, in the long run, democratize hearing aids on a global scale.
Pat Gelsinger, the CEO of Intel and a wearer of hearing aids, is likewise promoting the value of accessible technology.
Increasing Computer Connectivity for Hearing Aids
As more individuals use computers for employment, education, and social interactions, assistive technology must be fully compatible with PCs.
Intel is trying to enhance the user experience when connecting hearing aids to laptops in conjunction with leading hearing aid manufacturers. In order to close the compatibility gap that currently prevents people from using their hearing aids on computers, a team in Intel's Client Computing Group (CCG) is working to use Bluetooth LE Audio to enable a direct connection between "Engineered for Intel® EvoTM" verified hearing aids and Intel Evo PCs.
The current experience requires an intermediary device, such as a dongle or dedicated box, and is dependent on a number of variables, including the type of computer and hearing aid.
People who wear hearing aids frequently need to join meetings using many different devices, use captions for presentations that are running on a separate screen, and wear a headset in addition to their hearing aid. By working together, Intel intends to enhance this procedure and establish a wireless link between PCs and hearing aids.
Also read: Apple unveils new accessibility features, like custom text-to-speech voices, personal voice & more
Giving the Audio Experience More Clarity
The CCG Accessibility Project from Intel consists of a number of activities that go beyond addressing issues with hearing aid compatibility. A Bluetooth LE hearing aid assistant, All Ears is a platform for ambient-aware artificial intelligence.
People with hearing impairments may find it particularly difficult to work in crowded or noisy situations. With the use of this technology, users can receive visual alerts on their screens for important noises that are happening in their area, such as a knock at the door or someone specifically shouting their name.
The system can identify crucial sounds that users care about. This enables the user to concentrate on what is going on their PC while listening to pertinent background noise in the space.
The efforts Intel is making to provide accessible technologies are a part of its ongoing commitment to diversity. Leaders at Intel believe that accessibility and assistive technology spur creativity, and they will keep working to develop game-changing technologies that will enhance the lives of everyone on the planet.