(Image credit- Tech Times)
For music lovers, Apple's most recent concert discovery integrations with Maps and Music are exciting because they make it simple and convenient for users to find live performances in their region.
Apple provides a comprehensive package to help consumers get the most out of their live music experience, including entertainment-focused Shazam integration and curated venue guides.
With the addition of more content to its Music streaming app and more thorough city guides to its Maps product, Apple has been working hard to make its music and map services more useful recently.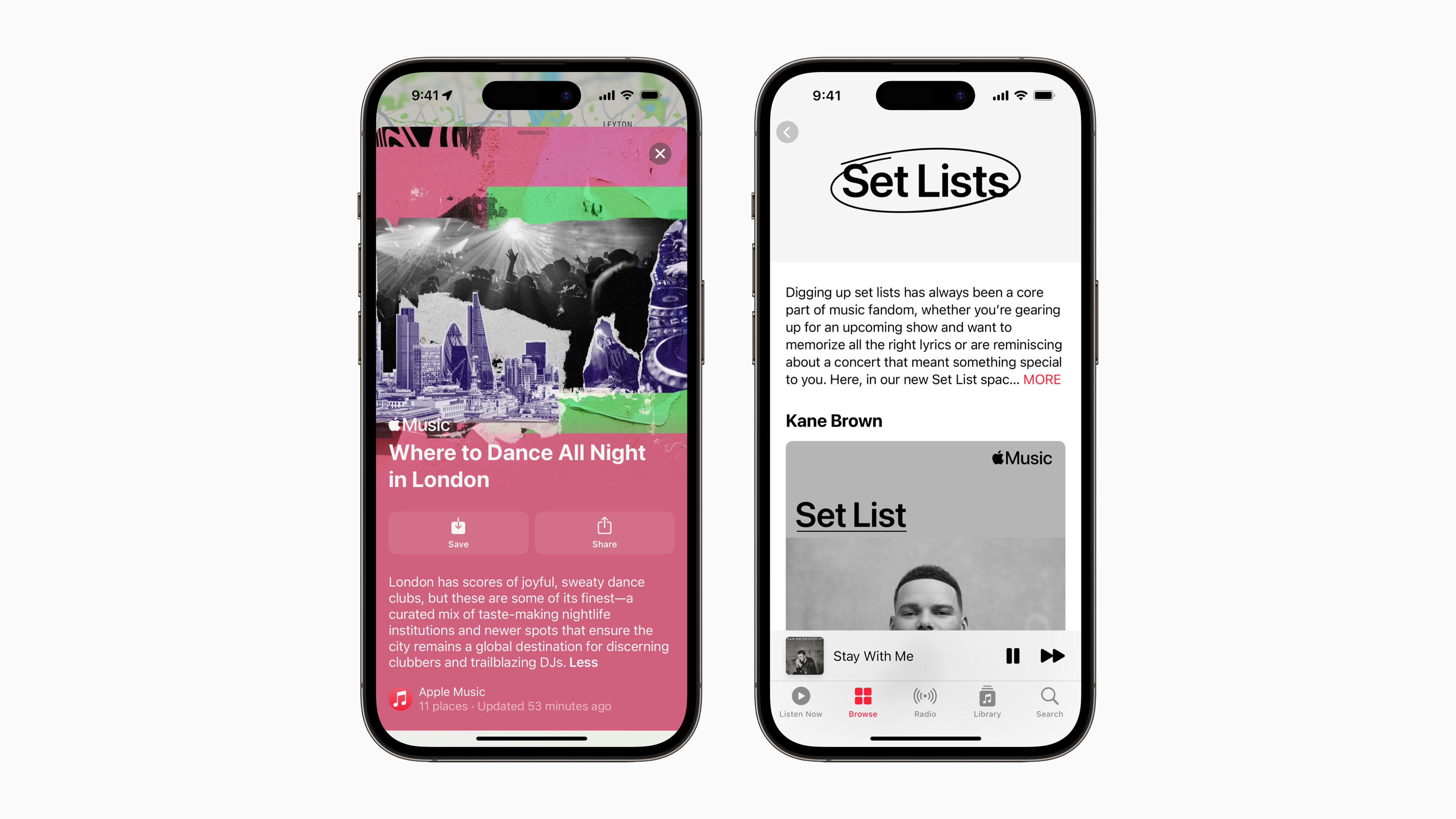 The reports claim that Apple is extending its concert discovery services with the addition of Set Lists and customized guides. Even artists and those who enjoy live music will find these new elements to be quite intriguing.
Users can have a sneak peek at the artist's catalog of hits by using the Set Lists function when the musician is on tour. Additionally, the curated guidelines make it simpler for users to find live venues in whichever place they are in.
Shazam Integration in Apple's New Concert Finder
It makes it logical to incorporate Shazam's concert discovery technology since it puts concert discovery in the user's hands. Users are no longer required to visit venues individually to view future performances or browse the web for the newest music from their favorite performers.
Also read: With quicker updates, AI integrations, and more, Windows 12 will be a unique, modular monster.
Users may locate concert finding capabilities in other music streaming applications like Spotify and even smartphone-based GPS apps like Google Maps, which are Apple's rivals. The integration of Apple's new functionality with the Maps and Music applications, though, presents an intriguing option.
Apple's New Integrations Make It Simpler to Access Live Music
Overall, these new integrations should make it easier for people to discover local shows through Maps and Music. It makes finding live music simpler and more comfortable, and it should assist fans and musicians in keeping up with current trends in the field.
Finding ways to stay connected to live music is now more crucial than ever with the advent of digital music. According to the reports, Apple's new features are a step in the right direction.
Music lovers should find it much simpler to keep up with their favorite artists and find the best live music venues in their area thanks to Apple's new integrations with Maps and Music.
Finding Local Concerts Using Apple Music and Maps
Users can look at concert details with only a few swipes at an endless variety of venues rather than depending on social media postings or browsing event boards. In conclusion, the new concert discovery features integrated into Apple Maps and Music are unquestionably popular with music aficionados.
It's now simpler than ever for users to remain up to speed on the tours of their favorite musicians thanks to the added convenience of finding nearby shows directly from their Apple products. With that, users can confidently look forward to finding new music and going to the upcoming big show.