Jennifer Coolidge described how she utilized some of her harshest criticism to generate laughter. The actress, 61, spoke candidly about how she would use "terrible things" customers said to her during her days as a waitress for hilarious performances when she was named Hasty Pudding Theatricals Woman of the Year on Saturday.
Additionally, at the beginning of her career, Coolidge would spend part of her free time at the Groundlings, a Los Angeles improvisation and sketch comedy theatre, adding, "It was my salvation." She said, "I was a waitress for a very long time … and waitressing was so hard. I started writing all of the terrible things they said to me."
Coolidge added, "I didn't add any of my own stuff. I wrote down everything and I would perform the scenes at Groundlings, and it was life-changing to [mock] all the people who were so cruel and mean and play them on stage."
Furthermore, she stated how playing obnoxious customers had benefited her in numerous ways, "You get it out of your system. You're like, I don't even care that they weren't nice." She remarked, "I got amazing characters out of people I worked for, and I feel like that's the most inspiring thing."
Also read: Agent Elvis – An upcoming adult animated spy comedy on Netflix starring Matthew McConaughey
More details
Jennifer Coolidge, who starred in The White Lotus, and most recently won prizes at the Critics' Choice and Golden Globe Awards, added that making fun of the diners inspired some of her best writing.
She stated, "I mean, my favorite characters were wretched people, some of them, and the greatest stuff comes out of that."
On another note, Coolidge participated in a parade that crossed Massachusetts Avenue in Cambridge as part of the Hasty Pudding Theatricals Woman of the Year celebration. Additionally, her faux leopard print wrap was layered over a white coat, and she accessorized with an oversized pink faux fur hat, black leggings, and black heeled boots. Also, hundreds of the star's fans lined the area to wave and cheer her on.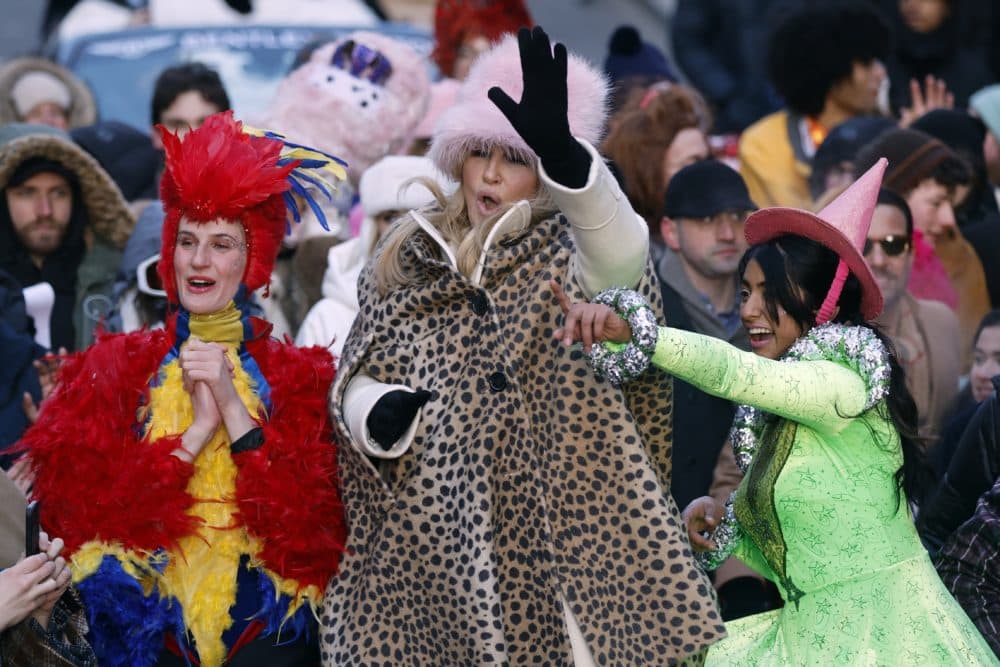 Moreover, Coolidge is the latest successful actress to get the Woman of the Year award. Jamie Lee Curtis, Halle Berry, Julianne Moore, Viola Davis, and Jennifer Garner from the previous year are some of those that came before her. On the other hand, at Harvard earlier this week, Bob Odenkirk received the Hasty Pudding Theatricals Man of the Year award.