Microsoft announces Bing Chat is open to everyone, will add chat logs and more (Image credit- TechGoing)
The reason why Microsoft's standard search engine has become well-known and is currently among the best in the world is due to the major AI integration it has implemented.
This integration is growing as it delivers a more user-friendly chat. More customers may now experience what Microsoft Bing's AI chatbot has to offer because it has moved from its limited and waitlisted trial phase to an open preview.
However, the software provider adds more features for Bing, focusing on its Chat features that produce more visual content in addition to text.
The AI Text Generator's New Features in Microsoft Bing Chat
Microsoft has announced the debut of their enhanced AI chatbot that is connected with Bing and is intended to assist users with daily chores.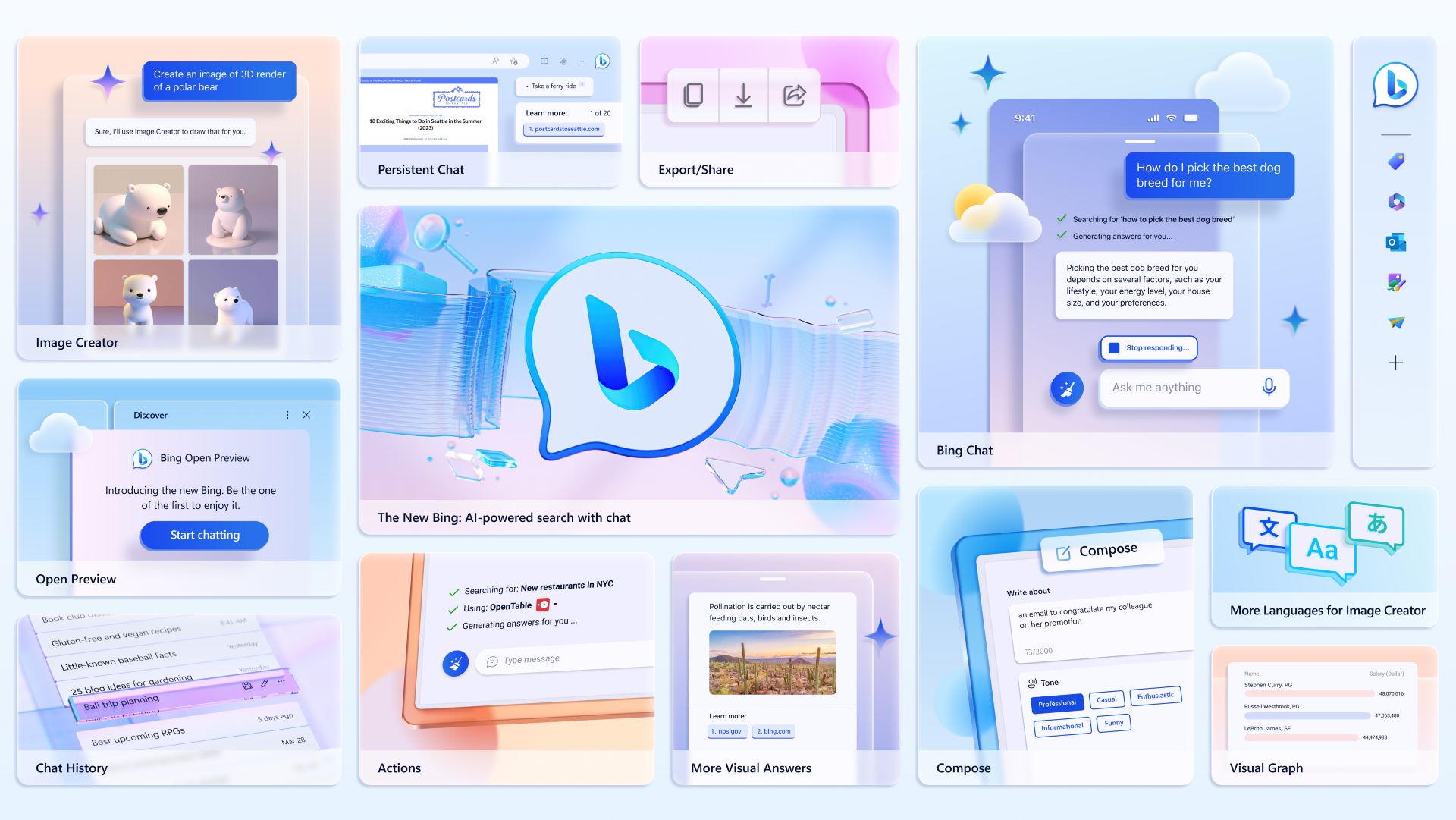 The chatbot is an effective tool for both personal and professional use because it comes with a wide range of features that go beyond AI text production.
Bing Chat's capacity to generate graphs and charts from user input is one of its most notable capabilities. This feature is very helpful for data workers who require rapid and simple visual representations of their findings.
Bing Chat's visual search function is yet another intriguing feature. The chatbot will look for similar images and information after receiving user-uploaded photographs. For those who need to locate specific people, places, or items in an image, this capability is especially helpful.
Microsoft claims that users simply need a Microsoft Account to access Bing via the Edge browser and make use of the AI chatbot's functionality thanks to the new, open preview that is accessible to everyone. Microsoft also has plans to make Bing Chat into a platform, enabling outside developers to build and use their own AI chatbots on the system.
AI technology used by Microsoft Bing
In the past, Bing may not have been the most well-known search engine, but this time, Microsoft is establishing a reputation for its technology since it has merged the leading technology of the day, artificial intelligence. Additionally, the business not only partnered with a well-known OpenAI, primarily known for its DALL-E and ChatGPT online programs but also with other notable digital firms.
With a focus on the numerous complex procedures and requirements for ChatGPT's inclusion in Bing, the Redmond behemoth created the renowned AI chatbot integration to their technology employing NVIDIA's GPUs.
By incorporating AI technology into its search engine, it expanded the experience significantly through its collaborative effort with OpenAI.
The business intends to add more capabilities in the future and is not stopping there now that Microsoft Bing has established itself as a useful tool in the industry.
The new capabilities of the AI chatbot give consumers more than what AI text generators bring, resulting in a more visual chatbot with more tech integrations, as Bing switches to open preview and makes the technology more accessible to users.