Photo Credit: Gizmochina
As of this year, Samsung has already released the Galaxy A14, Galaxy A34, and Galaxy A54, expanding its lineup of mid-range smartphones. The Galaxy F14 is the next device to be discussed since it includes a cutting-edge 5 nm SoC, a 50 MP camera, a 90 Hz display, and other features.
The Galaxy F14, a 5 nm smartphone that Samsung just released, is similar to other mid-range smartphones including the Galaxy A14. The Galaxy F14 uses an Exynos 1330 chipset, along with 50 MP primary, 2 MP auxiliary, and 13 MP front-facing cameras, so the similarities don't stop there. For comparison, the Exynos 1330 has four Cortex-A55 cores limited to 2.0 GHz, two ARM Cortex-A55 CPU cores operating at 2.4 GHz, and a Mali-G68 MP2 GPU.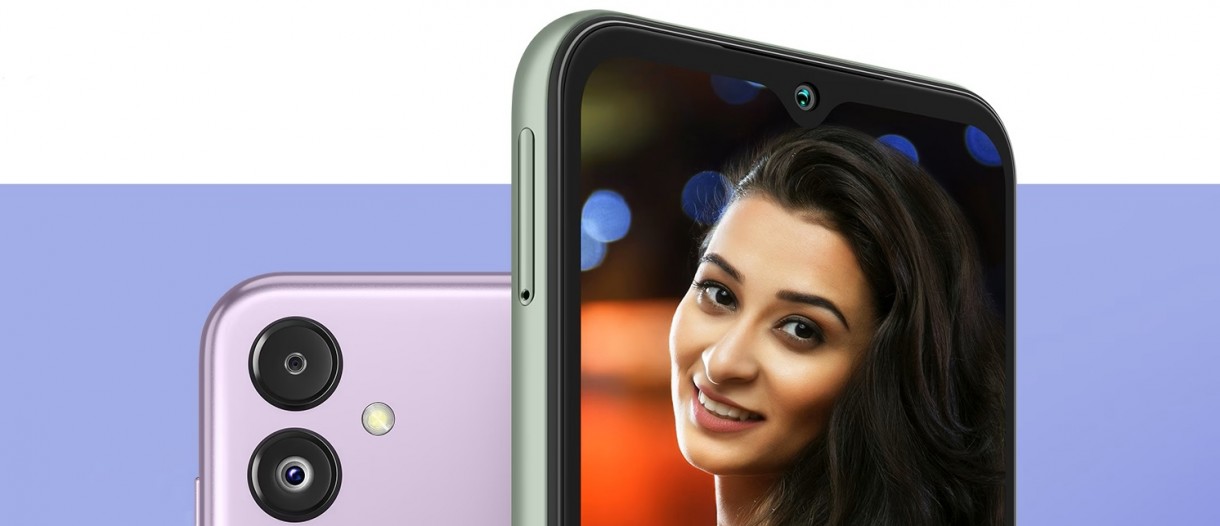 Photo Credit: GSMArena.com
Modern CPU cores with a 5 nm manufacturing technique ought to theoretically result in low power consumption, which will work well with the device's 6,000 mAh battery. As a result, even though it only supports 25 W charging, the Galaxy F14's battery is 20% bigger than the Galaxy S23 Ultra's. Nevertheless, cable charging for the Galaxy A14 and Galaxy M14 reaches a maximum of 15 W. A 6.6-inch IPS display with a 90 Hz refresh rate and 1080p output is also included with the Galaxy F14. While being typical for less expensive smartphones, the display's bezels are very thick.
Also included is One UI 5.1, which is based on Android 13. Samsung promises to give the Galaxy A34 and Galaxy A54 with four OS updates and a fifth year of security patch updates, but only commits to delivering two significant Android updates and four years of security patches. Only the Indian pricing has been announced by Samsung thus far; it starts at INR 12,990 ($158) with 4 GB of RAM and 128 GB of storage. Instead, the device can be purchased for INR 14,490 (about US$183) with 6 GB of RAM and the same storage.