(Image credit- Then24)
Robotic vacuums typically bounce off of walls and stairs and can only clean and polish floors by randomly crisscrossing a room. A company has now developed one that can climb stairs.
The Ascender, a revolutionary robot vacuum from MIGO Robotics, helped make this a reality. The bot's "Transformers"-inspired aesthetic draws attention to it. It stands out because no other robotic vacuum has ever been able to climb stairs and vacuum every step, which is a first.
With the Ascender, a robot vacuum that MIGO Robotics claims are the first to climb stairs, the cleaning business is now being revolutionized. Even though the market for robot vacuums is oversaturated, the company's claims are accurate given the restricted number of innovations in this area.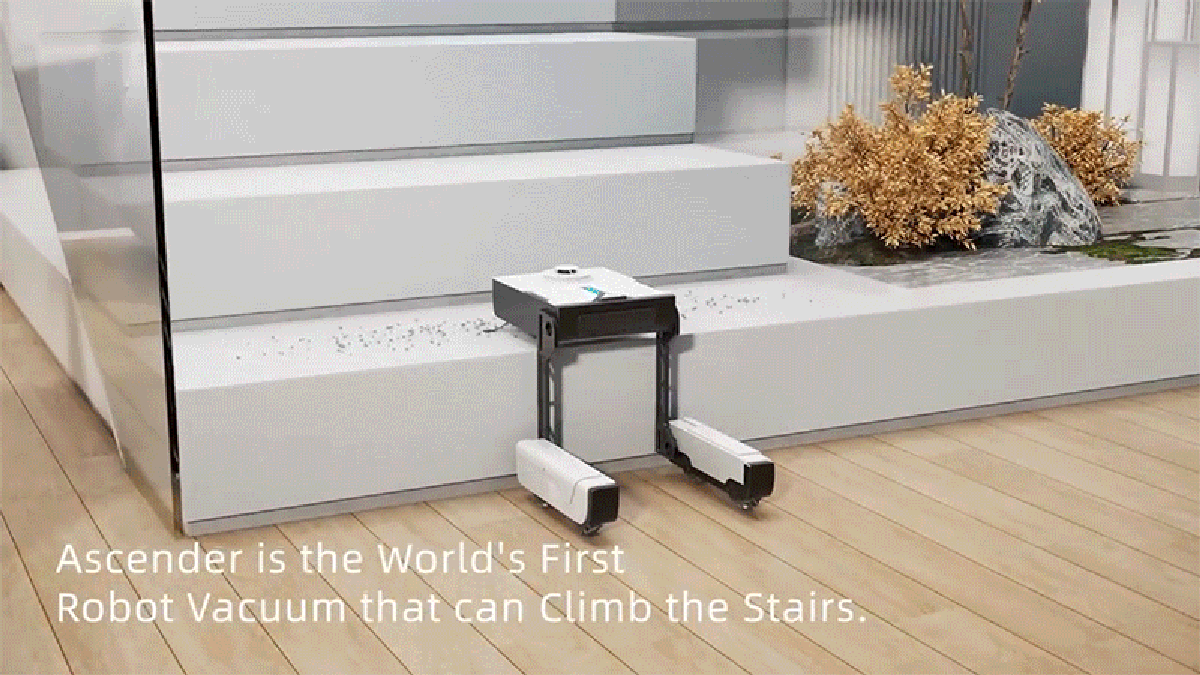 Typical Robovac
The Ascender looks like a typical Robovac with a rectangular body in the company's video presentation. However, its middle part, which has some wheels attached, can separate from its two legs.
The bot's body is raised onto the step by this pair of legs, which then lift up and change into what appears to be an ordinary robot vacuum by lifting up those two legs. The step can then be cleaned using the Ascender.
How to Order the MIGO Ascender in Advance
The Ascender is currently available for presale from MIGO Robotics, and consumers may get it for a discounted price of $999 by pledging a $5 payment to its crowdfunding campaign. This is a significant $400 savings off the Robovac's original MSRP of $1,399, and it's only available while supplies last.
Also read: How to Maximize the Cleaning Performance of Your Robot Vacuum
This is an excellent time to enhance your cleaning apparatus if you want to increase your robovac experience and keep your stairwells clean as well.
Robotic Vacuums: Their Evolution
The field of robotics has advanced significantly in recent years, and well-known businesses like Dyson and iRobot have created robot vacuums using this technology. But one of the most recognizable brands present was Dyson, whose Eye 360 made ripples when it launched in the US in 2016. It signaled the beginning of robotic vacuums.
Another well-known business is iRobot, which makes the Roomba line of robot vacuums. These vacuums have the ability to move around rooms and pick up any dirt, hair, or other foreign objects that may have fallen to the floor. Additionally, the business created robovacs with a mop capability to ensure that even liquid spills are cleaned up.
Robotic vacuums have seen significant progress, with some concentrating solely on meeting certain cleaning requirements. None, however, has yet to produce a robovac that could ascend and descend stairs.
The business has now developed the ideal solution for multi-floor homes with MIGO Ascender. Undoubtedly, this is for people who want their steps to be tidy.