Another new smartphone from the Moto Gx3 series, the Moto G13, has leaked information about its price and specifications. In many respects, the Moto G13 will be comparable to the Moto G23, despite having an allegedly 25% lower starting price.
The Moto G13 is probably going to be the entry-level model in the Moto G series for this year. It appears that Motorola is getting ready to introduce a number of new mid-range smartphones soon. The Tech Outlook claims that the Moto G13 will have somewhat inferior hardware than the newly revealed Moto G23. Motorola will primarily differentiate the Moto G13 and Moto G23 with different cameras, according to multiple reports.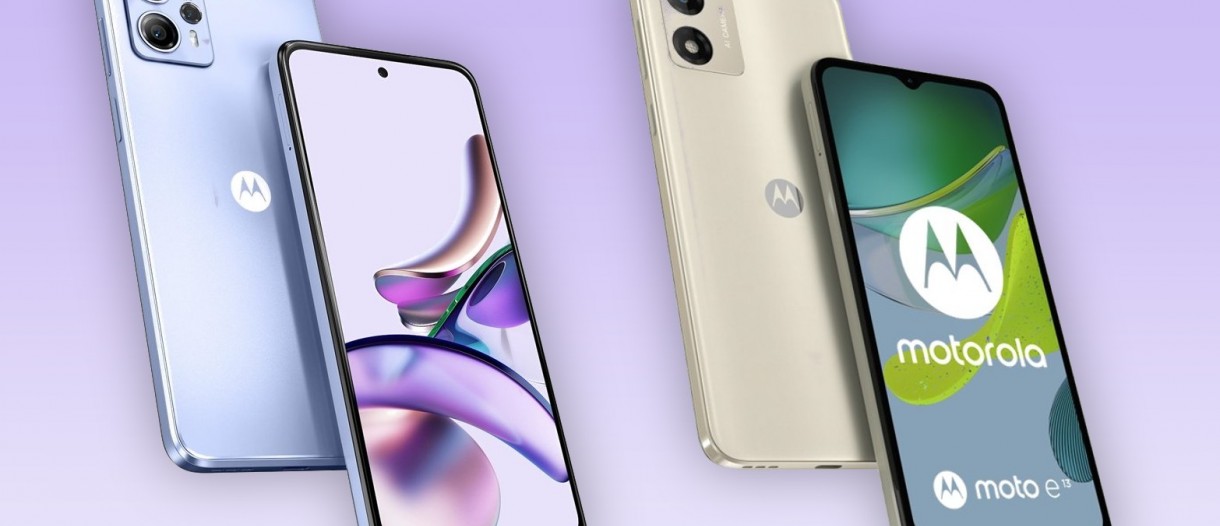 According to rumors, the Moto G13 will include a 50 MP primary camera, just like the Moto G23. The Moto G23's 16 MP front-facing, 5 MP ultra-wide-angle, and 2 MP macro cameras are downgraded to the former's 8 MP front-facing and dual 2 MP auxiliary cameras. With a MediaTek Helio G85 CPU, 4 GB of RAM, and a 6.5-inch IPS display that runs at 720p and 90 Hz, the Moto G13 will still compete with the Moto G23.
Like the Moto G23, the Moto G13 will have a 5,000 mAh battery. However, the Moto G13's peak power is only 20 W, as opposed to the Moto G23's 30 W. In other words, the Moto G23 ought to have a much faster recharge time than the Moto G13. According to rumors, the Moto G13 will be priced at €159 with 64 GB of storage later this year, making it €40 less expensive than the Moto G23. A 128 GB model might also be in the works, but given the Moto G13's outdated hardware, that choice might be too close to the Moto G23's price. Unfortunately, neither a release date nor prices for other locations have surfaced yet.