The biggest names in the smartphone industry were present at Mobile World Congress 2023, and Motorola was not one to back down from a presentation, especially with the emerging star known as "Rizr." This is just another advancement in the growing smartphone market from Moto, whose rollable smartphone idea is already showcasing its capabilities.
Additionally, with this iteration, the innovative rollable concept used by the Rizr grows to greater heights to provide the user with more screen space as needed. Also, Motorola chose to use the rolling mechanism for the debut of its Rizr smartphone, which will be on display as a prototype at MWC 2023.
Avi Greengart, an attendee, claimed that Moto calls this gadget the "Rizr," and that it is a rollable idea that individuals are allowed to expand and retract to observe how it functions. Greengart also claimed that although it is quite convenient even when it is collapsed, it is not nearly as compact as the Moto Razr foldable and still fits in the user's hand.
Furthermore, users must perform a certain gesture to increase and decrease the size of the screen display, but it consistently provides users with extra screen space. It has a foldable screen that stores in the back and rolls back to conceal its touch controls. In addition, the durability of the device is a major worry, according to a report by Ars Technica, especially since it seems like a frail smartphone to take around. Hence, storing it in a pocket or purse could cause damage, particularly if the screen stands out.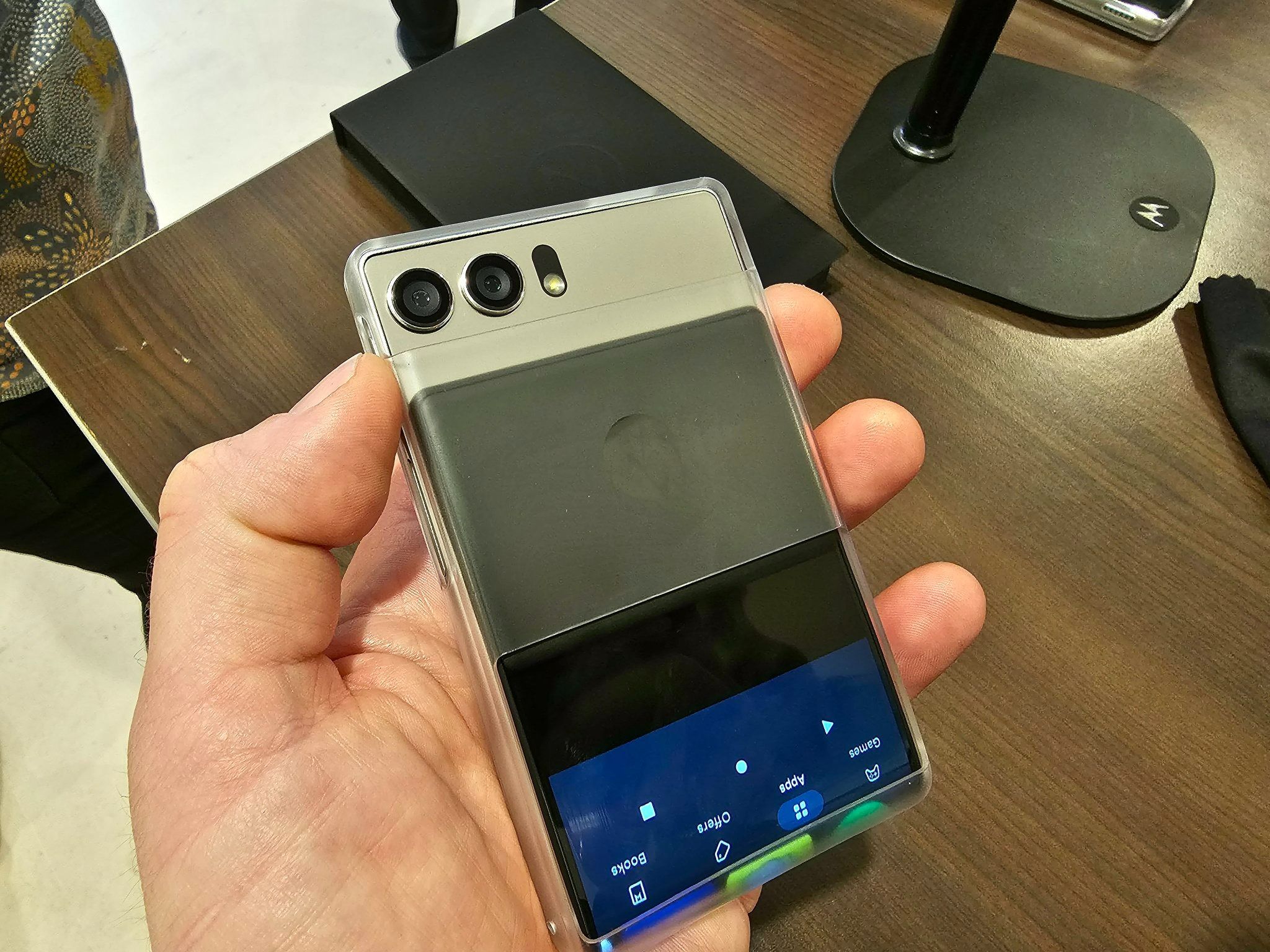 More details
Concern has also been raised over the device's small battery, which may not allow for prolonged use by consumers. It was earlier claimed that Motorola is considering adding more Razr models to its lineup in 2023, with two of them hitting the market. This item, which was given the codenames "Juno" and "Venus," was expected to introduce various foldable products from the company planned for release this year, one of which would focus on the Moto Razr 3.
Moreover, Moto's Razr development was kept a secret from the public, with the sole hint being that there is a possibility that the new model would eventually be sold outside of China. According to reports, the Samsung Galaxy Z Flip5, the company's upcoming clamshell foldable, will not be released until after the Razr 3.
Also, the "Rizr" is a unique development in its foldable releases and surprises, especially since the firm has never reported on it before. And in comparison to vertical and horizontal folding smartphones, rollable smartphones are less well-known and well-liked by the general public. But Motorola's participation at MWC 2023 is expected to change that.