(Image credit- Tech Times)
A fascinating find unearthed by archaeologists from the University of Alicante reveals the region's lengthy creative heritage in Spain's Penáguila.
They have discovered Neolithic cave drawings that date back 7,000 years using cutting-edge technology, as first reported by Heritage Daily.
The team's amazing discovery gave them access to previously inaccessible mountain shelters during a drone survey of the Port de Penáguila and the Castellet-Barranc del Salt ravine.
The walls of 18 shallow cavities were studied using small unmanned aerial vehicles (UAVs) with cameras to take in-depth pictures and make films. The crew discovered cave paintings that provide a fascinating look into the past inside two of these shelters.
Particularly in the del Salt Ravine, there are fascinating anthropomorphic archer representations among pictures of deer and goats. Notably, some of the creatures look to have been shot by arrows and are still alive today thanks to the ancient painters.
A hurdle in understanding these cave paintings is the presence of schematic depictions. However, thorough research and examination of this distinctive art form will surely help us gain a better knowledge of the Neolithic era and the development of cave art in the area.
Also read: Spain Founds Own Space Agency: Goodbye, ESA?
The project's archaeologist and accomplished drone pilot, Molina Hernández, expressed excitement about the significance of their discoveries.
According to Hernández, the use of drones had produced a big discovery: a hitherto undiscovered site displaying prehistoric cave paintings in a variety of styles.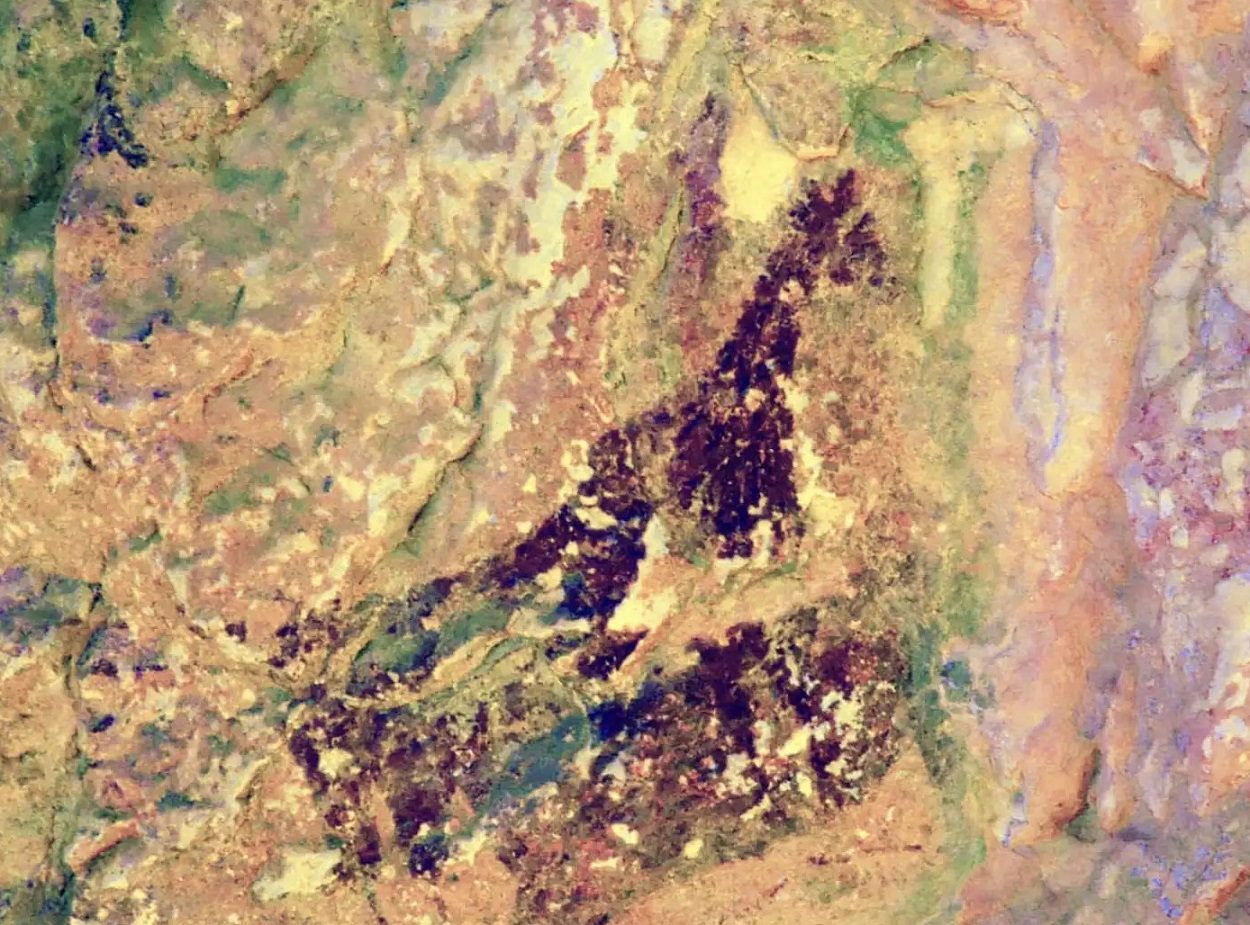 The group has big goals for the future, aiming to carry out a thorough project centered on archaeological exploration and documentation of these priceless artworks.
The Most Notable Rock Art Site
It is impossible to emphasize the significance of this revelation. According to the research team, it is one of the most significant Neolithic rock art sites ever discovered in the Valencian Community.
It is believed that this astonishing discovery will act as the starting point for a number of such discoveries in the area, tucked away in hard-to-reach shelters that have gone unreported for generations.
This amazing archaeological find has been officially reported to the General Directorate of Culture and Heritage of the Generalitat Valenciana.
This amazing find highlights the critical importance of cutting-edge technologies in archaeological study as well as offers an insight into the artistic prowess of our Neolithic forebears.
Drones have been shown to be great resources for locating lost artifacts and solving historical riddles. The recently discovered cave paintings are evidence of the depth of human history and have reignited interest in examining and protecting cultural heritage.