Maitreyi Ramakrishnan isn't content to let her time spent on the Never Have I Ever set remain in memories alone. The series' 21-year-old star revealed exclusively to PEOPLE that she brought a few set souvenirs home with her. However, one particular object was rather large.
The Canadian actress joked at the American Heart Association Red Dress Collection Concert on Wednesday at Jazz at Lincoln Center, "Well, I took the harp. I picked it up, put it in the plane, flew it back to Canada." She added, "Thankfully, production was really helpful in helping me take the harp home."
For those unaware, Ramakrishnan has been playing Devi Vishwakumar since the show's debut in April 2020. The honor student in the series is an accomplished harpist, and interestingly, the actress even learned to play the instrument herself, just for the part. And although the harp was the "biggest thing" she took, Ramakrishnan also left with a few other lesser but nonetheless precious objects.
She said, "I also took one of her jackets just because it looked cute. Then I also took a pair of blue jeans because it was tailored perfectly to my butt. As a Brown girl with a big ass, it's important. Yeah, I'm going to take the tailored jeans. I'm going to."
Ramakrishnan went on, "It's already tailored perfectly for me. So that was my most reasonable thing. Then the harp was definitely the epitome of Devi. In one object? I'd say the harp."
Also read: Rita Moreno's grandson Justin Fisher claimed he helped her land a role in 'Fast X'
Additional details
Maitreyi Ramakrishnan will take part in Never Have I Ever's last season. She hinted at what will come next and admitted she was happy with the ending of the series.
"Personally, I'm happy. I think it's going to be great," she stated.
Moreover, Ramakrishnan is also "happy" with Devi's development throughout the course of the show's four seasons. In addition, there is no set release date for Never Have I Ever Season 4.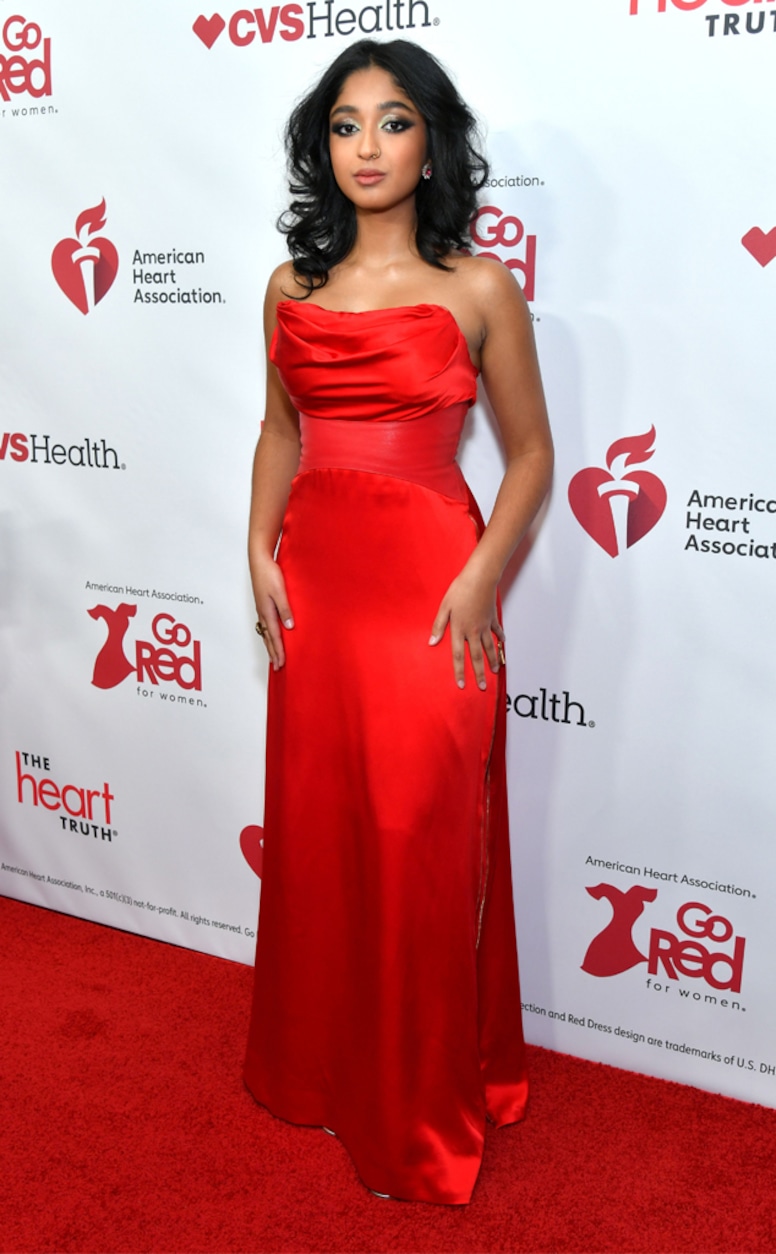 On another note, Ramakrishnan's involvement in the American Heart Association Red Dress Collection Concert on Wednesday, where she walked in a dress by Cavanagh Baker to help raise awareness of cardiovascular illness, had been on her mind in the interim. For the actress, contributing to the cause is "super important" because the condition is the leading cause of death for women. But as a woman of color, it's even more important to her.