(Image credit- Smartprix)
Instead of holding off until a formal launch, Nothing prefers to gradually provide details about its products, spec after spec, over time.
It's a strategy that often makes headlines, but it can be challenging to keep up with all the official material that has been made available.
The Phone 2 is Nothing's second smartphone, as its name suggests, and is scheduled to go on sale a year after the company unveiled its predecessor.
The flashing "gliph" interface of the Phone 1 was distinctive; light strips on the back of the phone would flash to notify you of notifications and other device information.
The release of Nothing Phone 2 is just over a month away. A year after the release of the Phone 1, Nothing's CEO Carl Pei has assured Forbes that the company's second phone will debut in July.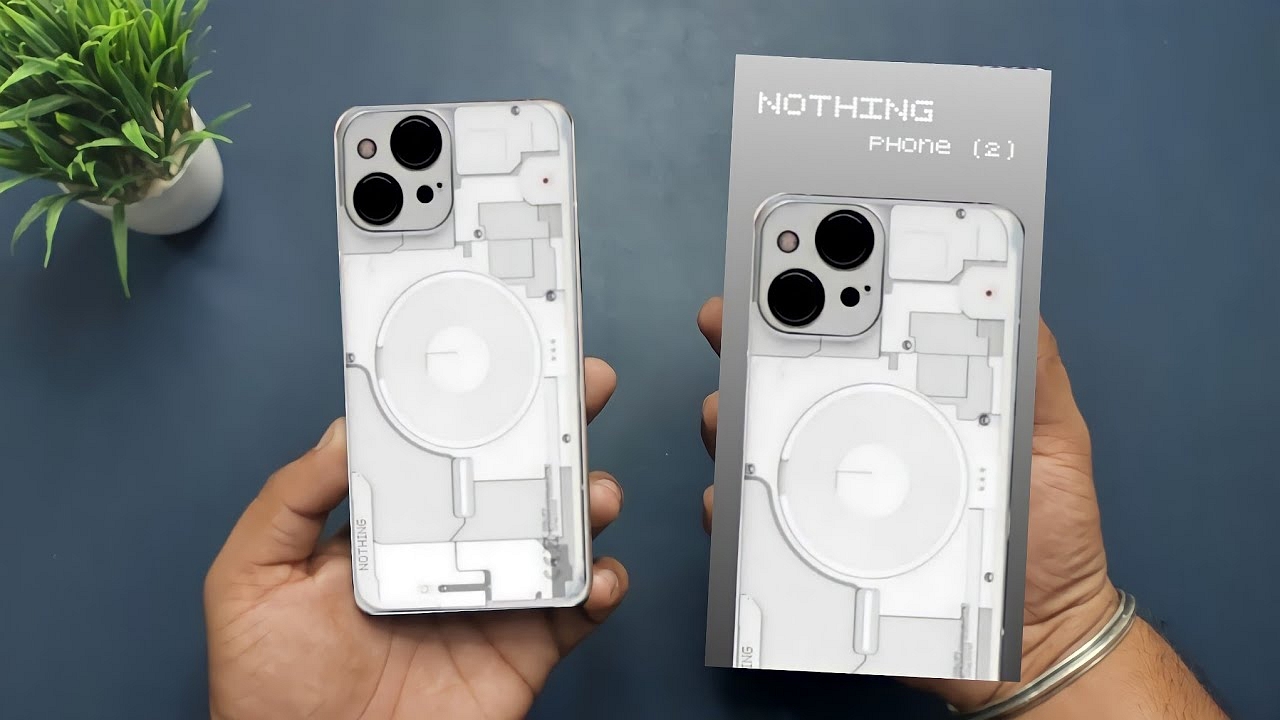 The Nothing Phone 2 is known for three things, as follows:
It will have a larger 4,700mAh battery this time around, a Snapdragon 8 Plus Gen 1 processor, and it will be marketed in the US in addition to Europe.
It's not surprising that OnePlus produces a lot of Nothing.30% of Nothing's hardware team and 70% of its software team, according to Inverse (using "a source familiar with the company's operations"), are employees of OnePlus. Given that Carl Pei, co-founder, and CEO of Nothing, also founded OnePlus, it makes sense.
With its upcoming release, the Phone 2, nothing is apparently prioritizing the US as its top market.
Coming this summer is the Nothing Phone 2. Nothing hasn't exactly been coyed about its intentions to make the Phone 1's successor available in 2023. But as of right now, the Phone 2 is indeed coming this summer.
There are few details available regarding the device, but you can anticipate it to run on a Snapdragon 8-series CPU (reportedly the 8 Plus Gen 1) and might be released in the US.
Also read: Samsung Galaxy Z Fold 5 Full Spec Sheet Leaked?
More information about the Nothing Phone 2 leak. Nothing has revealed a few additional specifications for its upcoming Phone 2, continuing its tradition of trickle-releasing information about its gadgets prior to their release.
First, it will receive four years of security updates in addition to three years of Android updates. Second, its screen will measure 6.7 inches, which is 0.15 inches larger than the Phone 1's 6.55-inch display.
Here is our compilation of each announcement. No mention of the Phone 2 has been made. In the months leading up to its formal launch in July, we intend to frequently update this website with additional information as it becomes available.