The Find X6 Pro, Oppo's upcoming flagship smartphone, has been seen in a new leak. The Find X6 Pro will reportedly have a triple rear-facing camera setup with a periscope camera and be available in Qualcomm Snapdragon 8 Gen 2 and MediaTek Dimensity 9200 variants. The Find X series will also have a MariSilicon ISP and Hasselblad tunings.
A possible few weeks prior to the device's release in China, an alleged Find X6 Pro has been sighted on Weibo. The design displayed is consistent with past leaks, however, it seems that the camera housing requires more room than first thought. The Find X6 Pro still has three rear-facing cameras, but it has a much larger camera housing than the Find X5 Pro.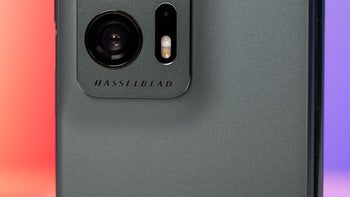 Photo Credit: PhoneArena
According to rumors, depending on the model selected, the Find X6 Pro will come with several cameras. According to earlier rumors, the MediaTek Dimensity 9200-powered version will have three Sony IMX890 CMOS sensors, each of which will be able to take 50 MP photos. The Sony IMX989 from the Xiaomi 12S Ultra and Xiaomi 13 Pro, as well as IMX890 sensors for its ultra-wide-angle and telephoto cameras, will reportedly be used by the Snapdragon 8 Gen 2-powered version in contrast to its MediaTek-backed sister.
The picture also shows that Oppo and Hasselblad will continue their collaboration on the Find X6 series. The scope of that collaboration on the Find X6 Pro is still unknown; for camera modes and UI adjustments, the Find X5 Pro and OnePlus 10 Pro mostly used Hasselblad tunings. Additionally, the Find X6 Pro will include a second MariSilicon chipset, Oppo's own image signal processor (ISP). According to current plans, Oppo will use the MariSilicon X2 instead of the current MariSilicon X to power the device.