By failing to keep employees safe in its three facilities during working hours, Amazon is reportedly breaking safety regulations. The corporation might be subject to a severe fine of up to $60,000, which is a far greater fine than many of those the authorities have previously faced.
Amazon was cited by the Occupational Safety and Health Administration (OSHA) of the Department of Labor for breaking workplace safety regulations. According to the news statement, three warehouses in Deltona, Florida, Waukegan, Illinois, and New Windsor, New York, were examined.
According to OSHA, workplaces have ergonomic and hit-by dangers for workers. This may increase their risk of lower back problems and other musculoskeletal conditions.
Doug Parker, assistant secretary for OSHA, claimed that Amazon had improperly dictated the pace for its workers in the aforementioned warehouses.
As a result of "each of these inspections finding labor practices that were built for speed but not safety," he continued, the corporation places a priority on transporting items.
According to reports, Amazon is currently facing proposed fines of $60,269, which is the highest amount that can be charged for a violation of OSHA's General Duty Clause. As a result, companies must offer a workplace that is secure and risk-free.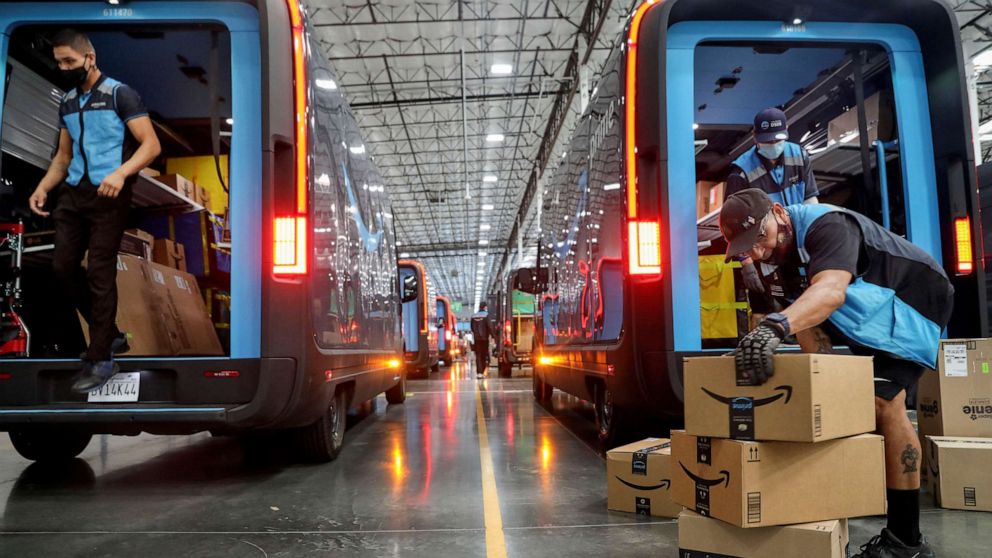 Amazon's Reaction
Amazon maintains its position and disagrees with these most recent accusations made by the department notwithstanding the proof. The company is committed to protecting the health and safety of its workers, according to spokeswoman Kelly Nantel, and they plan to appeal.
She stated that the business fully complied with the law and that the government's accusations do not accurately portray the level of safety in their warehouses.
The company's injury rates improved between 2019 and 2021, according to Nantel, who added that "we look forward to discussing more during our appeal about the numerous safety innovations, process changes, and investments we're making to further reduce injuries."