Madelyn Cline recently started dating. The Outer Banks star said she is "happily taken" in her Cosmopolitan cover story. Additionally, this is her first relationship since splitting from co-star Chase Stokes.
Cline, 25, stated about her current partner, "All I know is he makes me incredibly happy. And I've truly never been happier, and I feel very, very empowered." However, Cline did not reveal the identity of her new partner, but she did talk about love.
"Love is tight. And when you find something like that, you fight for that s–t," she remarked. "And also, you fight to keep it yours, you know?"
Furthermore, Cline dated Stokes, her Outer Banks co-star, prior to their November 2021 break up after a year together. In addition, the Glass Onion actress has learned to keep her private life secretive as the public, and particularly fans of the series tracked their relationship.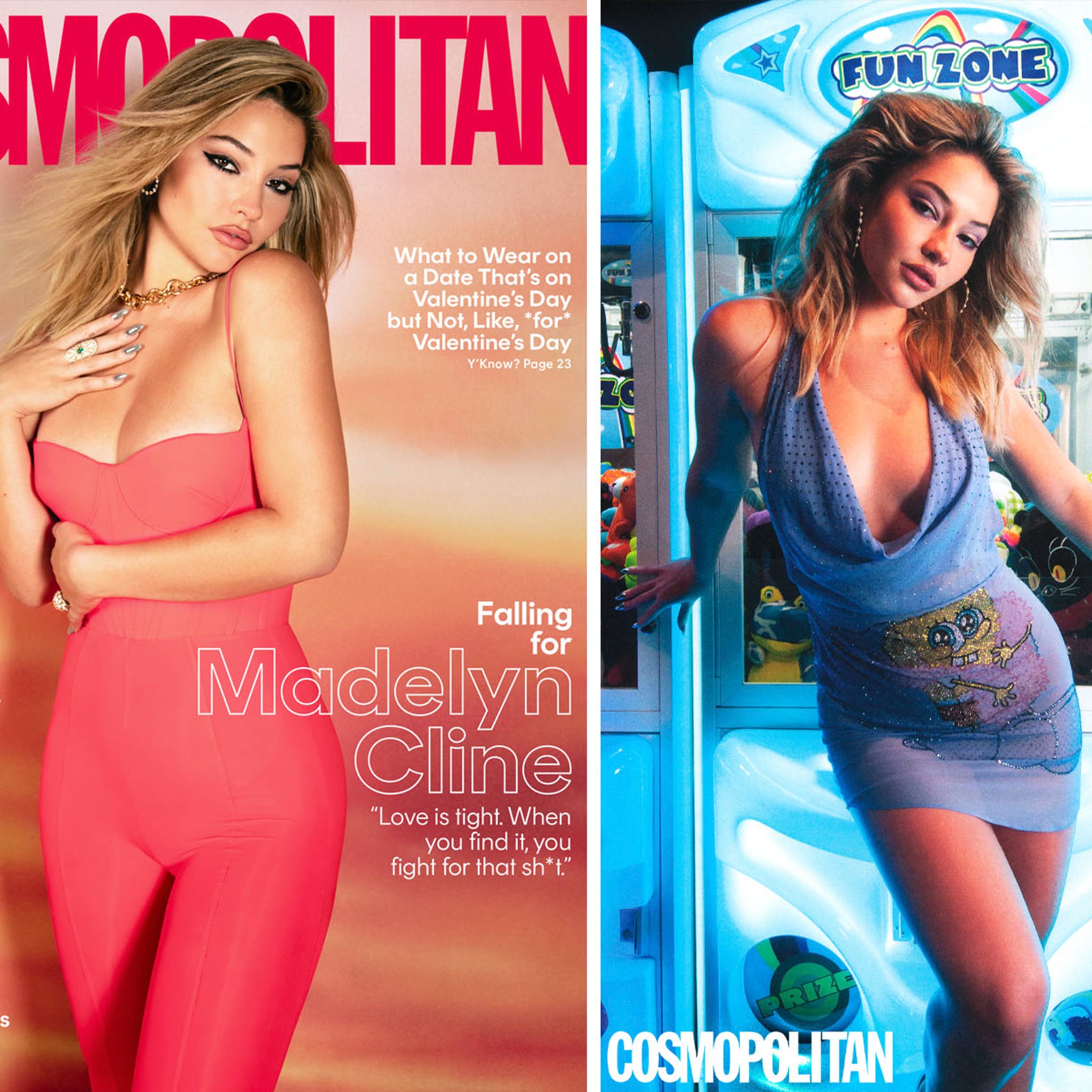 In her Cosmopolitan cover story, she said, "I am a really private person. There's a part of me that is for me and nobody else. But in hindsight, duh, making my relationship public made it everybody else's business."
Also read: Shawn Mendes stoked relationship rumors with his chiropractor Dr. Jocelyne Miranda after they attended the Grammy's after-party
"And I realized the negative side effects of that while going through the breakup, realizing I had let people in and then felt like I couldn't get anybody out," Cline added. "It just hit me like a freight train. I wanted us both to move on and be happy. People see the need for sides. There are no sides — there's no winning or losing in a breakup."
What's more
Regarding Chase Stokes, he recently stoked relationship speculations with Kelsea Ballerini. However, later provided the following statement regarding the country singer: "She's a sweet girl. We're having a good time and that's all I'll say."
On another note, since they joined for season 1, Madelyn Cline and Chase Stokes, 30, have continued to share the screen in the Netflix adventure series. Cline stated to Cosmopolitan that "our job is to leave the show better than we found it, to leave the season better than we found it," while co-starring with an ex.
Lastly, Season 3 of Outer Banks will make its Netflix debut on February 23.