(Image credit- Trend Hunter)
The Philips 24B1D5600 is a novel idea that offers intriguing value to the market for PC monitors. Even though combining two distinct display types into one might seem weird, if done properly, it might be helpful.
Customers may work on the LCD panel and use the E Ink display to quickly scan documents or other static information without worrying about eye fatigue, according to the XDA-Developers report. Yes, there is a big cost associated with this.
To begin with, it is expensive to import a Philips 24B1D5600 to North America. And even if Philips decides to finally introduce it elsewhere in the world, the monitor will undoubtedly be expensive.
Nevertheless, if customers are looking for a new monitor and are in a region where the Philips 24B1D5600 is offered, it can be a worthwhile alternative.
Although the cost of cutting-edge technology has generally been declining, this device will cost slightly more than the typical display due to its uniqueness. Even yet, some individuals might find the benefit of having two screens in one appealing.
The Ultimate Monitor is a Combination of LCD and E Ink: Philips 24B1D5600
People who spend a lot of time at a computer each day could find it appealing to have E Ink for static reading and LCD for more active jobs.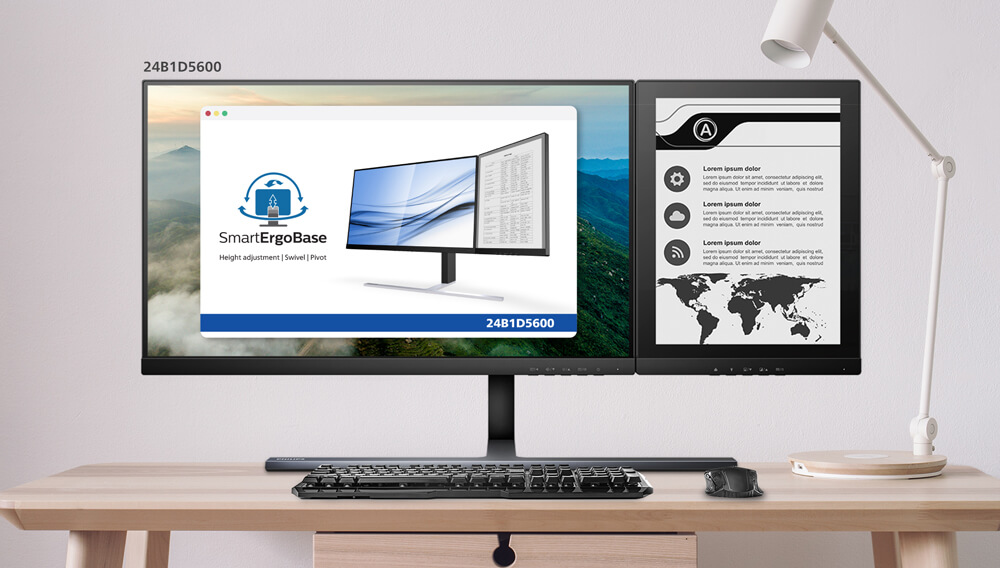 Since users can use the E Ink panel to display their calendars, reminders, or to-dos—something users couldn't do on a conventional LCD monitor—it might also be a terrific addition to home offices.
The Philips 24B1D5600 is a cutting-edge and distinctive display that has the potential to completely transform the PC monitor market. The Philips 24B1D5600 gives users the best of both worlds by providing both a conventional LCD panel and an E Ink display.
Also read: Apple HomePod Mini and Microsoft Surface Laptop 5 on Sale; Philips Hue Deal Included
The LCD panel is excellent for working and other tasks that call for a sharp, clear image. The E Ink panel, on the other hand, provides a simpler and more comfortable experience for tasks like reading or lengthy gaming sessions. The Philips 24B1D5600 costs about $850 in China, according to the reports.