(Image credit- IGN)
A well-known gaming division of ASUS will soon release a product that will compete with the Valve Steam Deck, and the ASUS ROG Ally is now accepting preorders from interested customers.
Although there will be two versions of the ASUS ROG Ally this year, the top-tier model, which features the potent AMD Z1 Extreme CPU, will be the first to be made available to the general public.
Preorders for the most recent portable gaming console are now open to prospective customers, but early mixed reviews are hurting the device's popularity right now.
The highly anticipated ASUS ROG Ally, a PC handheld portable gaming console that claims to give an engaging gaming experience on the go, is expected to launch soon, and gamers everywhere are eagerly anticipating it.
With a targeted release date of June 13th, the device, powered by the potent AMD Z1 Extreme processor, is currently up for preorder for $699.99 on Best Buy's website.
According to ASUS, the device's base model with an AMD Z1 processor will cost $599.99 when it's released later this year. The goal of this change is to appeal to a wider variety of budget-conscious gamers who still want to feel the strength and adaptability of the ROG Ally.
Mixed first evaluations of the ASUS ROG Ally
The ASUS ROG Ally aspires to be a fierce rival to the well-liked Valve Steam Deck by providing gamers with a Windows-based substitute for their mobile gaming requirements. Since its first release, the ROG Ally has drawn a lot of attention because of its svelte appearance and powerful features.
However, early reviews of the ASUS ROG portable gaming console were not all positive.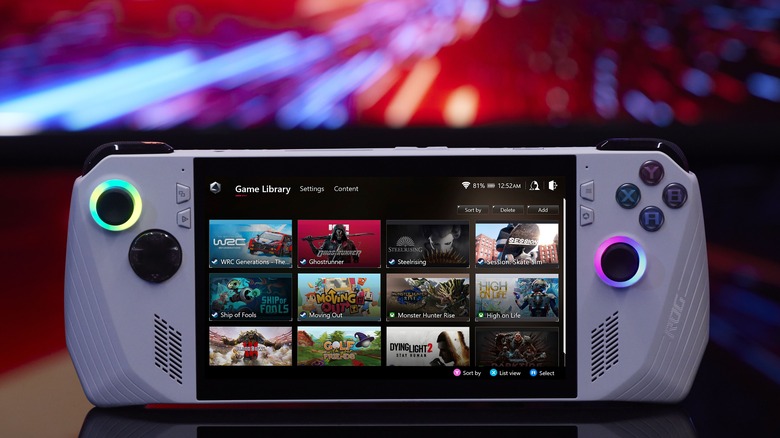 Image credit- Slash GearAccording to reports, the device's short battery life is primarily due to the AMD Z1 Extreme processor, whose high-performance capabilities come at the sacrifice of the energy economy.
Being a pioneer in this development, Valve Steam Deck is still the market's undisputed leader in PC handhelds. The performance and sufficient battery life of the Steam Deck, a groundbreaking gadget for portable gaming, are two of its most recognizable features.
PC The world is dominated by handheld consoles, and several businesses, including ASUS ROG, Razer with its Edge, and the Ayaneo portfolio, are attempting to capitalize on this trend.
Also read: The handheld's AMD Ryzen Z1 model will cost $599 US
Preorders for the ASUS ROG Ally are evidence of the product's impending general release. The ROG Ally has the ability to carve out a space for itself in the fiercely competitive portable gaming industry thanks to its formidable technology, Windows compatibility, and affordable price.
The real test, though, will be if ASUS, among its many rivals in the market, can resolve the battery-related issues and fulfill its promise of a high-performance, all-day gaming experience.