(Image credit- Gizmoweek)
It will be more challenging for companies to differentiate themselves from the expanding field when foldable phones start to become somewhat more widespread.
Naturally, there is still much space for improvement, but many of the features, particularly those relating to the vital folding screen, have started to become more accepted in recent years.
When attempting to release a lineup to a successful initial effort, the situation is even tougher due to the increased stakes and more keen rivalry.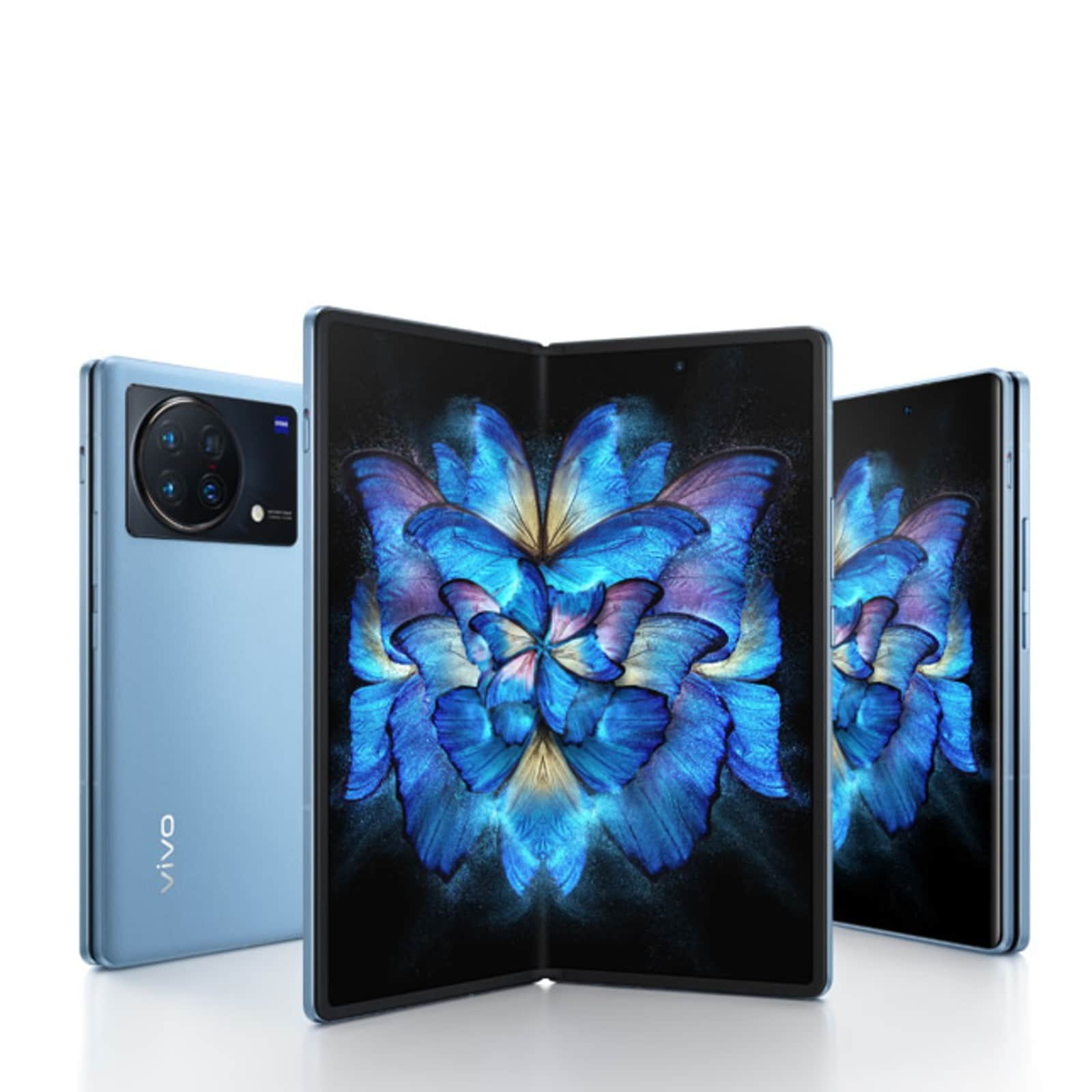 Features:
The Vivo X Fold 2 stands out by itself at first glance owing to its unique and sophisticated design. Although round camera bumps appear to be the newest fashion, not all designs are visually appealing.
One that isn't centered would often appear a little odd and uneven, but Vivo pulls this one off with the help of a smart visual technique.
The phone's non-screen rear has been made of two materials. As an accent to the rest of the surface, which is made of that oh-so-familiar faux-leather material, there is a vertical strip on the side of the hinge that is made of shiny glass.
It not only provides the phone with an appealing look, but it also creates the impression that the camera enclosure is centered rather than offset.
In addition to that, the camera's design is a bit uneven. Despite being robust and it blends in a little bit because of its stepped design and textured ring, the little LED flash ring stands out awful and disrupts the aesthetic harmony of the design, not to mention the standard ZEISS branding that extends like a blue wart below the camera.
It's true that the Vivo X Fold 2 is pretty attractive, especially in the stunning red color. Even if you have both devices in front of you, you won't be able to tell if it's thinner or lighter than the previous model.
Comparing it to other foldable, it is unquestionably thinner and lighter, but it is not the best in the category. What it is, though, is significant and it may be among the most considerable on the foldable market, particularly in terms of screen size.
Also read: Amazon stops opening new fresh grocery stores while it conducts research
Vivo, like many other foldable phones, uses a well-known water drop hinge that helps make it creaseless and allows the phone to fold close fully. The Vivo X Fold 2 doesn't let you down in either situation, but it's also not exactly a ground-breaking achievement.
Given that the technology is already more or less established, it would be more shocking if it actually performed worse. Fortunately, you actually don't notice the crease too much until you deliberately search for it, and the huge and bright 8.03-inch internal display will be plenty to divert your attention with the way it displays your information in rich and crisp colors, even outside in the sun.