Nintendo Switch Sales Surpass 111 Million (Image credit- Nintendo Life)
Nintendo's fiscal year results showed a decline in profit and revenue due to lower sales of its bestselling Switch platform.
Nintendo reported revenue of 1.6 trillion yen for its whole fiscal year, which ran from April 2022 to March 31 this year, exceeding its own projection. That represented a decrease of 5.5% yearly.
Nintendo's fiscal year net profit was 432.7 billion yen, a decrease of more than 9% from the previous year. It outperformed the company's own prediction of 370 billion yen, nevertheless.
In keeping with its own prediction of 18 million units for the fiscal year, the Japanese gaming behemoth sold 17.97 million copies of its bestselling Nintendo Switch console series. When compared to the fiscal year that concluded in March 2022, just over 23 million Switch units were sold, a 22% decrease.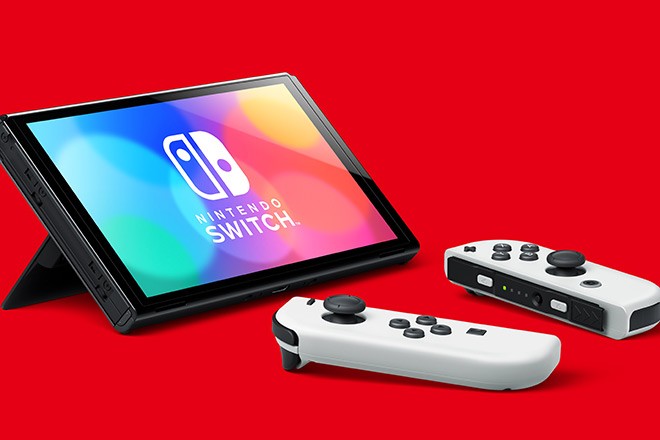 Nintendo reported that the firm "did not experience the growth in sales, primarily during the holiday season," that it witnessed in the previous year. The company added that "shortages of semiconductors and other components impacted production until around the end of summer."
Nintendo predicted that 15 million Switch consoles would be sold by the fiscal year that ended in March 2024.
With the Switch, which has been on the market for six years, Nintendo is battling an older device and concerns from investors that its sales may have peaked. After a weak holiday season, the business was forced to cut its prediction for Switch sales twice during the most recent fiscal year.
Nintendo has attempted to update the Switch over time by releasing a handheld model and a model with a better screen. Although it was helpful in the short term, it did little to halt the general trend of declining sales.
Sony's opponent, on the other hand, announced a record-breaking profit for the year that ended on March 31. Additionally, 19.1 million PlayStation 5 consoles, a record, were sold by the business during the fiscal year. It has only been a little over two years since Sony's PlayStation 5 first went on sale, so it is still in its infancy.
"Based on the forecast for the upcoming fiscal (year), I wouldn't expect any miracles, just a corporation operating automatically and taking care of its obligations to current Switch users. Every console cycle eventually comes to an end, and Nintendo currently requires a new piece of hardware to boost its sales.
Nintendo must now figure out how to keep collecting money from its 114 million annual paying customers. The video game industry behemoth offers a wide variety of titles featuring popular characters like Mario and Pokemon.
Nintendo reported that software sales for the year ending March 31 reached 213.96 million units, a 9% decrease from the previous year.
One of its most well-known properties, The Legend of Zelda: Tears of the Kingdom, will be released by Nintendo on Friday. In the current fiscal year, the business projects software sales of 180 million units, which indicates predictions of a further fall.
Also read: Facebook's Virtual Reality Division Lost $13.72 Billion In 2022
According to Nintendo, net earnings will drop 21.4% to 340 billion yen in the fiscal year that ends in March 2024.