BREAKING: New cover display shines bright in leaked Galaxy Z Flip 5 renders (Image credit- SamMobile)
The business may be redesigning the Samsung Galaxy Z Flip 5, according to a recent case leak, which focuses on a larger outside screen for when the smartphone is folded in half.
One of the most recognizable details from this leak is that the new Z Flip will have a makeover that makes better use of the smartphone's exterior panel to provide the user with more information.
In comparison to the Galaxy Z Flip 4, which will be released in 2022, this new leak offers a detailed look at what to anticipate from the next Samsung Galaxy Z Flip 5.
With its distinctive folding form, Samsung's Galaxy Z Flip series has amassed enormous appeal, and the next Galaxy Z Flip 5 is poised to push this innovation even further. Recent leaks on the Flip smartphone's redesign have shown intriguing new functionality and aesthetic tweaks that are sure to intrigue tech fans.
According to the reports, one of the most notable improvements in the Galaxy Z Flip 5 is the larger exterior screen. Leaked photographs show a screen that has been enlarged to hold more content, giving consumers a more immersive experience for the device's outer screen, which features the recognizable "Folder" icon shape.
According to the most recent information, the Galaxy Z Flip 5 will keep its fingerprint sensor power key, providing quick and safe authentication.
The photographs that have surfaced reveal the existence of recognizable design cues that have come to be associated with the Galaxy Z Flip series. The USB-C charging connector is still functional, allowing quick and effective charging.
The volume buttons are placed on the device's opposite side, making them convenient to manipulate when in use or when making calls.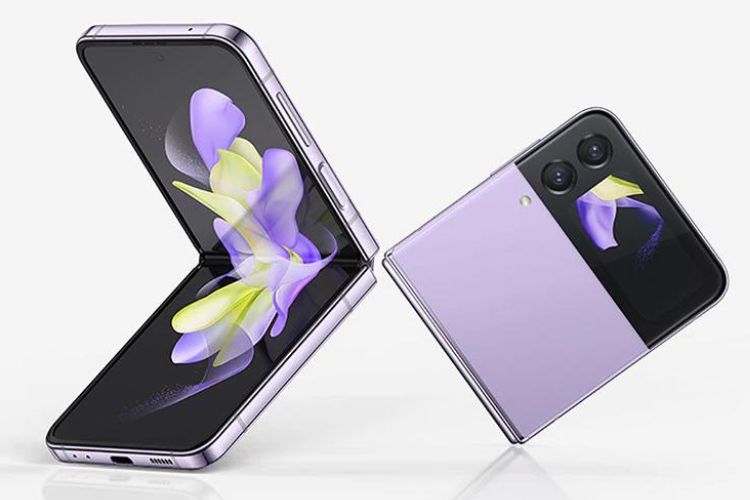 Foldable smartphones from Samsung
One of the most significant leaks for Samsung's foldable handsets is the Z Flip 5, which has previously been believed to have a larger cover display than its four predecessors.
This reveals the company's intentions, which are further supported by new phone cases that further establish the new design approach the South Korean corporation would use for its technology. Still, compared to the Galaxy Z Flip 5, its competitor, the Motorola Razr series, will debut first.
Until Samsung makes an official statement, it is necessary to treat the information with caution, as with any leaks. The Galaxy Z Flip 5 is set to revolutionize its series, though, if the leaked information is true.
Also read: Samsung Galaxy Z Flip 5: Release Date, Price, News, Leaks, and Rumors
Samsung keeps pushing the limits of innovation, creating products that not only enthrall with their cutting-edge technology but also provide users with useful advantages.
With its larger outer screen, increased touchscreen capabilities, and kept-in-tact important features, the Galaxy Z Flip 5's redesign promises to provide a better user experience.