Samsung tests new hinge design for the Galaxy Z Fold 5. (Image credit- Times Of India)
According to the reports, Samsung Galaxy Z Fold 5 teardrop hinge has started its final testing.
The gigantic phone manufacturing company is expected to debut its next-generation Android foldable in the second half of 2023. However, Samsung has yet to show up what consumers could expect from it.
As per a recent report, Samsung is now working on a new hinge for its latest foldable. The phone maker has supposedly led to the final testing of the Galaxy Z Fold 5 hinge.
As many assumptions are waving in the market of rumors about the next-generation foldable of the Galaxy Z Fold 4, which caught the eye last August and is in the process of massive updates.
Additionally, the new update will probably debut a new teardrop hinge. Similarly, the design that Samsung is currently working on should help make the phone thinner than ever. Besides this, the folding display of the device should also minimize its visible crease.
The report claim that the hinge design was showcased during the CES 2023 last January. On the dot,  it makes the device a few millimeters thinner. From the new 15.8mm thickness, the latest design is only 14mm.
Probably this time, it looks like Samsung is now checking out the capability of its new teardrop hinge.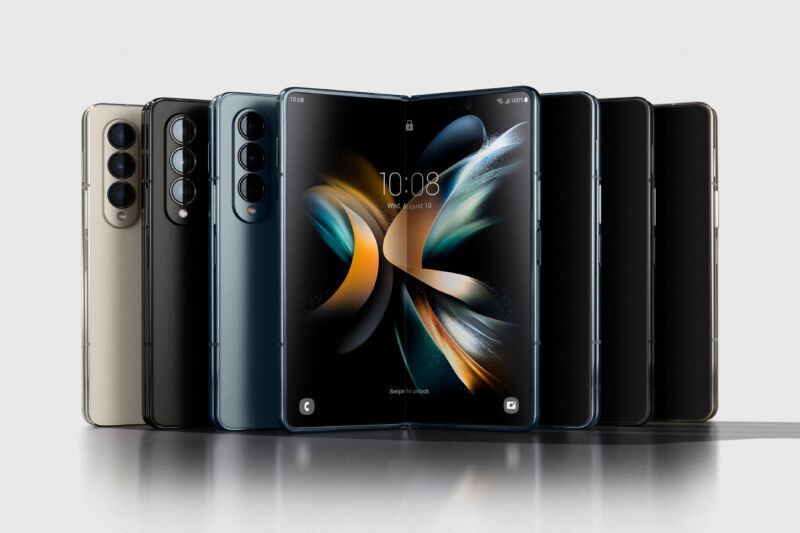 On the other hand, some reports claim that the Galaxy phone maker is now examining the permanence and overall reliability of the new hinge design, which certainly dignifies the upcoming Galaxy Z Fold 5.
According to the reports, the upcoming hinge has already adrift its strength after 300,000. In fact, the hinge only forbears 85% of its overall strength after 200,000 folds.
Speculations are rife that 200,000 folds roughly occur after 5 years of normal average use, wherein users open their phones 100 times a day.
Furthermore, the latest foldable offerings include the new Oppo Find N2 which can go twice that limit, at least according to the claims of the Chinese phone maker. Also, Oppo says that the Find N2 could take around 400,000 folds.